September 8, 2014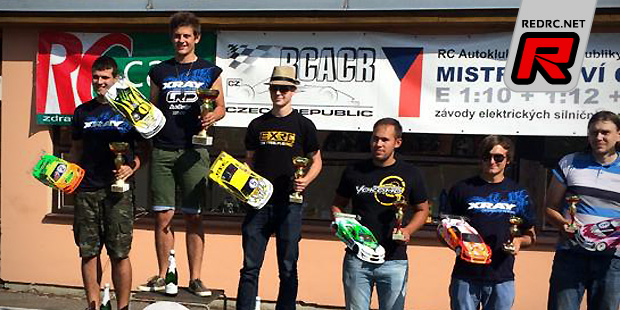 Last weekend the Czech electric on-road championships were held in Svitavy. Rain was expected during the meeting but thankfully the sun stayed out making for good racing conditions on the relatively bumpy track. Marek Cerny TQ'd three out of the five qualifiers in the Modified class to take the overall TQ for the finals in front of David Nemcek and Jaroslav Kopecky.

The finals then saw a clean sweep of Marek who took A1 and A2 for an early overall win. David Nemcek came in 2nd while Petr Grof completed the podium in 3rd position.
Modified class result
1. Marek Cerny – Xray T4
2. David Nemcek – Xray T4
3. Petr Grof – VBC
4. Radek Flek – Yokomo
5. Jaroslav Kopecky – Xray T4
6. Vitezslav Hola – Xray T4
7. Karel Dolezal – Xray T4
8. Marcel Dostal – Team C
9. Lukas Gombik – Yokomo
10. Radek Voda – Xray T4
The Stock class was dominated by David Nemcek who left Radek Voda and Jakub Zapletal behind in 2nd and 3rd respectively.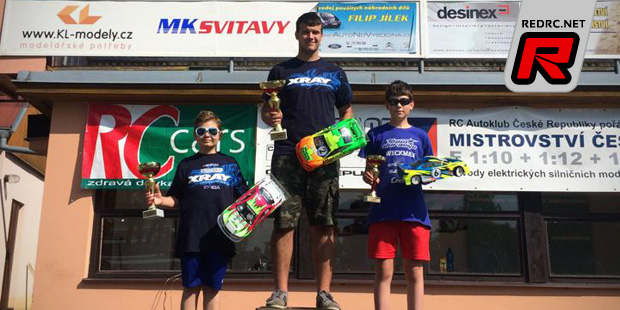 Source: Xray [teamxray.com]
---