September 25, 2014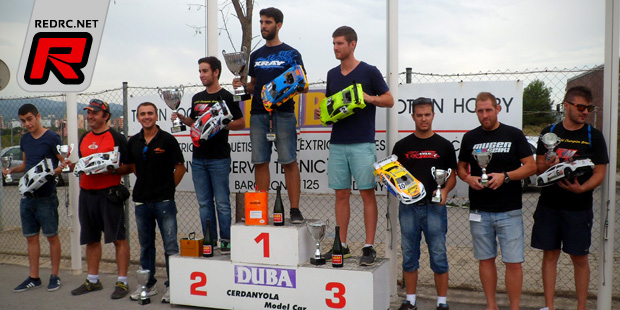 The final round of the Spanish 1/10th 200mm nitro on-road championship was held at the Cerdanyola Modelcar track near Barcelona. Qualifying saw European vice-champion Edu F. Escandon taking the TQ honours and setting the fastest lap in front of Juan Hidalgo, with Victor Pelaez and Johny Pastor completing the top 4.
Top 4 Qualifying:
1. Eduardo F. Escandon – 15L 4.16s
2. Juan Hidalgo – 14L 4.01s
3. Victor Pelaez – 14L 4.01s
4. Jonnhy Pastor – 14L 4.03s
Right from the start of the 30 minute final Edu Escandon (KM) pushed hard to open a gap on the field as he planned to change tyres mid race. Sergi Franch (Xray), who was running in 2nd position and on a very consistent pace, was able to grab the lead after Edu pitted for tyres but Escandon was only 4 seconds behind after the pit stop. Edu then was able to close on Sergi who did not change tyres and he was able to put pressure on him until the clutch on Edu's car started to fail due to a chassis part jamming the clutch. This gave Sergi room to breeze and he ultimately won the race some 4 seconds in front of Edu whose 2nd place was enough to take the overall championship back-to-back.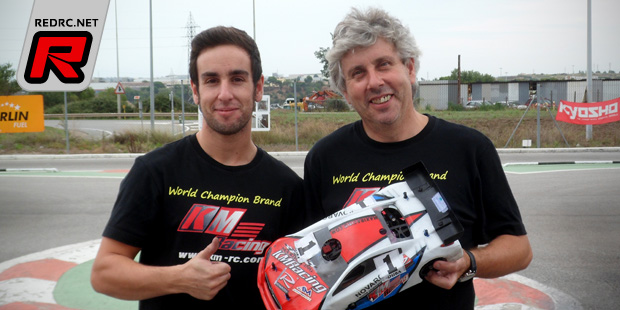 Final results:
1. Sergi Franch – 102L 30.10s
2. Edu F. Escandon – 102L 30.14s
3. Juan Hidalgo – 102L 30.15s
4. Victor Pelaez – 100L 30.09s
5. Luis Cayetano – 100L 30.11s
Source: KM [km-rc.com]
---