September 16, 2014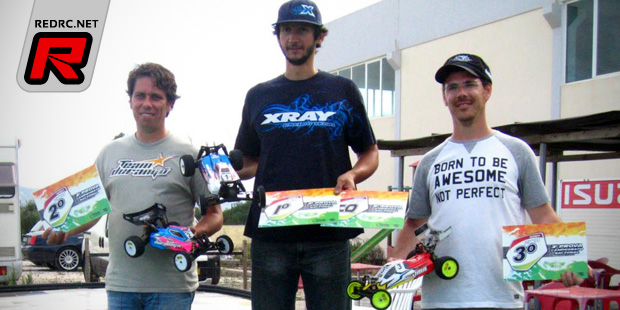 The 3rd round of the Portuguese 1/10th Electric Off–road national championship was held last weekend. In the 2WD class Xray's Miguel Matias made a clean sweep by winning all qualifying rounds and also the finals to take the day's win and with it the national championship title thanks to his success at the previous two rounds. Behind him Nuno Roque (Team Durango) ended the 3rd round on the runner–up spot whole Marco Timoteo (GR Proto) completed the podium in 3rd.
Final result 2WD:
1. Miguel Matias – Xray
2. Nuno Roque – Team Durango
3. Marco Timoteo – GR Proto
4. Pedro Brites – W310
5. Carlos Cândido – Yokomo
6. Jorge Borges – Team Associated
7. Rui Rodrigues – Team Durango
8. Afonso Sousa – Yokomo
In the 4WD class Miguel again took TQ after winning three out of the four qualifying rounds. In the finals things not went quite as planned as Matias only scored one win but two 2nd place finishes to end the day in 2nd place while Xray teammate Bruno Coelho took the win in the all–wheel class. Now the final round of the championship will decide on the national title.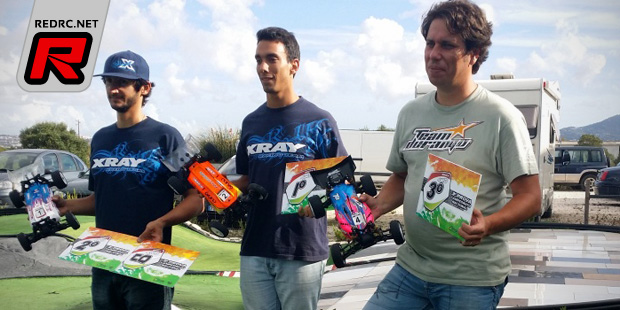 Final result 4WD:
1. Bruno Coelho – Xray
2. Miguel Matias – Xray
3. Nuno Roque – Team Durango
4. Fabio Ramos – Team C
5. Rui Parrula – Team Durango
6. Pedro Dias – Xray
7. Marco Timoteo – Yokomo
8. Luís Godinho – GR Proto
9. Tiago Vieira – Xray
10.Hugo Trindade – Xray
11.Nuno Branco – Xray
12.Hugo Miguel – Team Durango
Source: Xray [teamxray.com]
---