October 15, 2014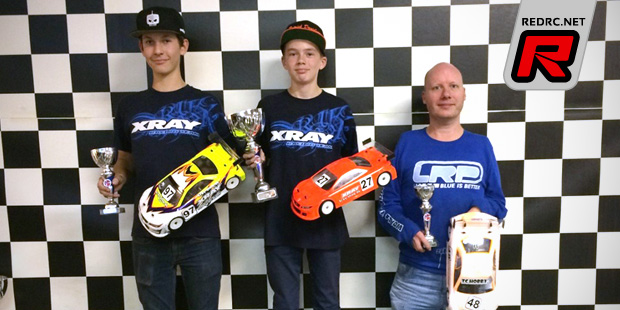 Brondby Racing Club near Copenhagen recently held the 1st round of the PileCup in the four classes of Touring Car Modified, Super Stock, LeMans and Formula 1. The most exciting class was the Touring Car Super Stock category with Patrick Danielsen and Jack Holger Sorensen fighting for the win. After both scored a leg win in the opening A-mains the third and last final would be the decisive one and at the end it was Patrick who held everything together to take the win from Jack Holger Sorensen and Caspar Morgen.
Touring Car Super Stock results:
1. Patrick Danielsen
2. Jack Holger Sorensen
3. Caspar Morgen
4. Soren Boy Holst
5. Jeppe Svendsen
6. Lars Stub-Holm
7. Soren Andersen
8. Emil Rylander
9. John Clausen
10.Willy Lehmann
The Touring Car Modified class saw Michael Johnsen walking away with the win in the opening round of the series. Lars Holm and Stefan Finnich came in 2nd and 3rd respectively.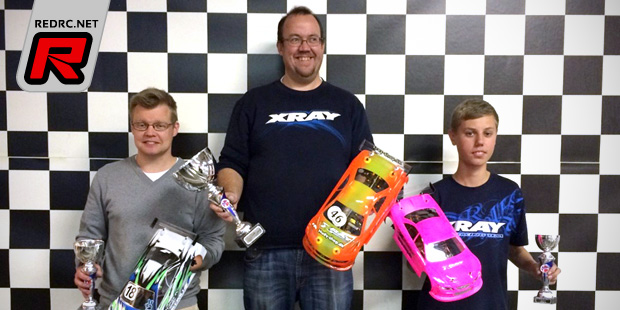 Touring Car Modified result:
1. Michael Johnsen
2. Lars Holm
3. Stefan Finnich
4. Gustav Pind
A new class in Denmark is the LeMans category, run with 1/10th pan cars with 17.5T Speed Passion motors, and "LeMans" bodyshells. Claus Ryeskov and Johnni Lyng battled for the win with both being very close together. At the end some small mistakes of Johnni decided the race as Claus was able to take the win. Bo Larsen completed the race in 3rd spot.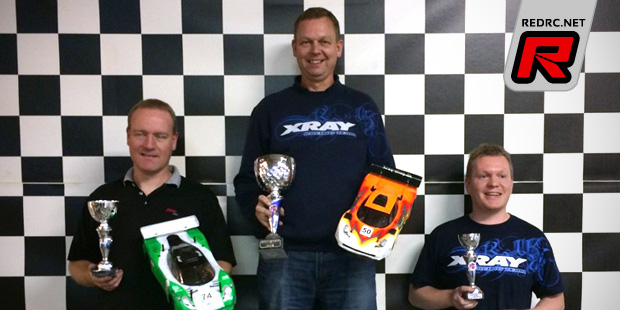 Source: Xray [teamxray.com]
---