October 7, 2014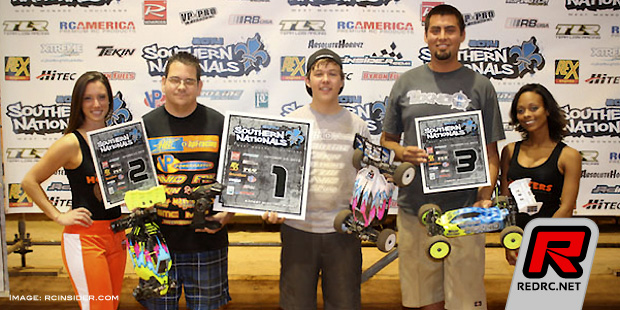 The 2014 Southern Nationals was held in Monroe Louisiana with the race being set-up for 3 rounds of qual points and triple A-mains. 1/8 E-buggy had Tyler Hooks taking the overall win with team mate Brian Henn along with Chad Panek in 2nd and 3rd respectively.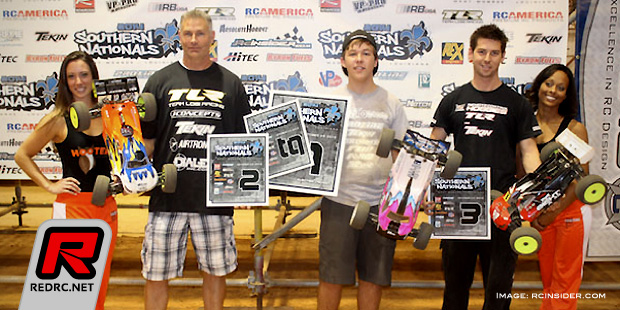 In E-Truggy Tyler Hooks would TQ with Martin Harrison starting from P2 going into the triple A's. In A1 Hooks and Harrison were able to get out front and put in solid laps. Hooks would take the win with team mate Harrison taking 2nd. In A2 Martin Harrison followed closely in 3rd as Tyler Hooks would break and allow him to move in the 2nd spot behind Brad Ripple. Brad would then fall with mechanical failures with 3 laps to go allowing Martin to take the win in the 2nd A-main. Come A3 Martin was in a tie with Tyler Hooks for the overall win and locked in for a solid 2nd. With a horrible start that Martin could not recover from, he finished 2nd overall behind Tyler Hooks and in front of 3rd placed Brad Ripple.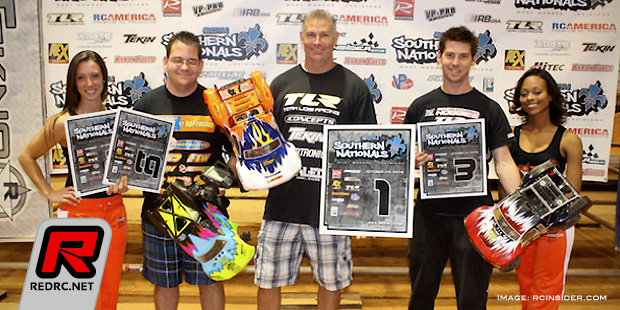 In Pro4 Short Course Brian Henn would TQ the division with Martin Harrison in P2. In A1 Henn and Harrison showed some great heads up racing together. Harrison was able to make a pass to take over the lead about mid race and never looked back to take A1 with Henn in 2nd. In A2 there would be 3 lead changes between Harrison and Smiley Henn putting on a driving show. Harrison would hold on to the lead making the only 12 lap run in A2 to take the overall win in Pro4 in front of Brian Henn and Brad Ripple.
Source: Tekin [teamtekin.com]
---