October 22, 2014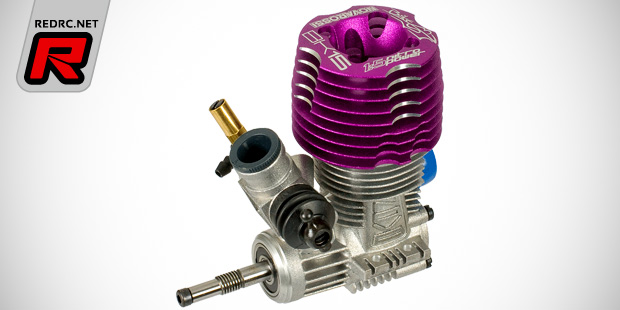 Novarossi introduce two new nitro engines specifically made for the use in 1/5th scale bikes. Designed in cooperation with Fabio Giovannini and Michele Repetati the rear exhaust engines cater for the needs of bike racers with the BK15 being a 2.49cc engine with 5-ports, 6.5mm slide carburettor and 11.5mm turbo crankshaft. The short stroke engine uses standard steel front and rear bearings and a turbo-type glow plug.
BK15 specifications:
– Displacement: 2.49 cc
– RPM (max power): 43,500 RPM
– Practical range: 6,000-43,600 RPM
– Bore x stroke: 14.90×14.25 mm
– Sleeve: 5 ports
– Rear ball bearings: steel
– Front ball bearings: steel
– Crankshaft: 11.5 mm – turbo
– Carburettor: aluminium – 6.5mm – slide
– Glowplug: turbo (C6TF)
– Exhaust position: rear
– Weight: 200 g
– Fuel type: 16% nitro
The second new engine is the smaller BK12 with a displacement of 2.1cc. The long stroke engine features a 3-port setup, an 11.5mm crankshaft and a 5.4mm carburettor. Like the BK15 it is designed for the use with turbo-type glowplugs and 16 percent nitro fuel.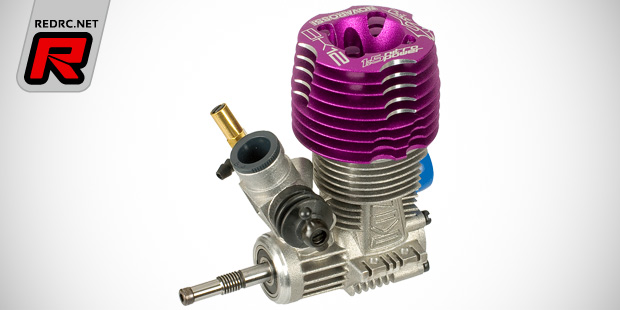 BK12 specifications:
– Displacement: 2.1 cc
– RPM (max power): 37,000 RPM
– Practical range: 6,000-38,800 RPM
– Bore x stroke: 13,80×14,04 mm
– Sleeve: 3 ports
– Rear ball bearings: steel
– Front ball bearings: steel
– Crankshaft: 11.5 mm
– Carburettor: aluminium – 5.4mm – slide
– Glowplug: Turbo (C5TF)
– Exhaust position: rear
– Weight: 210 g
– Fuel type: 16% nitro
Source: Novarossi [novarossi.it]
---