October 5, 2014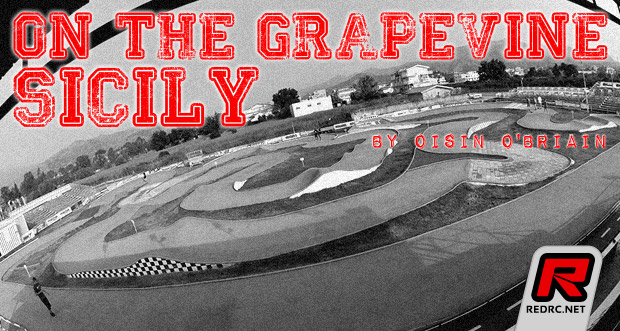 How was it allowed to happen that an entire industry was put at risk for 12 days. I mean the track for the 15th running of the 1:8 Offroad World Championship must have been the most written about bits of land to host an r/c race but no one raised the human risk associated by its proximity to Europe's most active volcano!!! Had Mount Etna acted up it could have been the final nail in the coffin for 1:8 Offroad. Having said that the mass deaths caused by the rivers of molten lava would surely mean an amazing future for the sport as the highly qualified online RC experts would finally get the calling they so much deserve to fill all job vacancies. For all the negative pre-event press that was published and on which those online experts fed like piranhas the World Championships in Sicily from where i saw it was, as IFMAR events go, a decent meeting. Although not a good benchmark to be working off, the event was a huge improvement on Argentina two years earlier.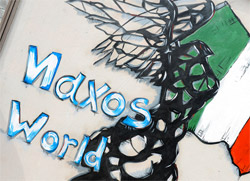 A number of industry figures put it on a par with last year's 1:10 Offroad Worlds in Chico and I think it will be best remembered as the event Ty Tessmann dominated and deservedly won rather than anything to do with the track. I could don my riding helmet and get up on my hobby horse for a rant on how the race did little for the greater benefit of our industry but that horse is in recovery from the effects of previously banging its head off the wall!!! While I am no world class driver and far from an expert in what does or doesn't make a good track, my greatest gauge of the success of these competitor orientated events is the competitors themselves and while I didn't talk to all 162 racers the 'concrete' track got an all round thumbs up.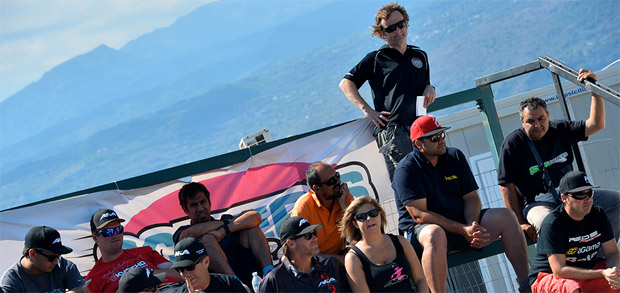 An extended World Championships due to there being no warm-up race, I think those who would like a 12 day event to become the norm are in the minority. As part of our press room, race organiser Mr. Schepis added a nice touch and gave us our own press grand stand. Come the important finals however the number of 'media' grew at an alarming rate and by the time the main final was up we had reached a full house making it more like an F1 media gathering but with these new journalists not having an interest in making notes!! The grandstand did however become a bit like an Irish pub with it turning into a social spot out of which some interesting conversation came up. One of the big ones was the driver market with Worlds to Worlds being a contract period for some the big players. While Ryan Maifield's since announced switch to Orion came up, the general consciences was that manufacturers are not walking around with open check books. One big name driver switch hinted at is more a case of that driver being dropped rather than being snatched up by a rival manufacturer. Apart from that, tyre moves seem to be the expected big upcoming announcements. One appears to be due to a slight personality clash and the other sounded to be influenced by a certain tyre company's impressive development turn around time. Again the topic of the decline of the 1:8 market came up as did the knock on effect of 'too many big races' on the club scene.
******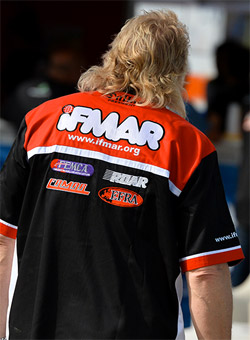 It's interesting that while everyone has an opinion on what needs improving in the sport when the opportunity is presented to set in motion doing something about it it seems to be ignored. While scientists are left baffled by the growing phenomenon of arse holes suspended within arse holes (opinions are like arse holes and all that) in the real world the turn out for the IFMAR 1:8 Section meeting is a sad reflection on the link between those who run the sport and those who race in it. Now first up I have to say from previous experiences of such meetings over the different classes they have been a bit of a battle of 'them and us' so possibly that's why including myself only a dozen or so turned up for the section meeting held at the track one evening in Naxos. My understanding of the meeting, which was openly promoted to all at the event, is that it is a platform to bring forward rules changes and ideas to be discussed at the IFMAR AGM, which this year takes place in Thailand during the 1:10 200mm World Championships. I personally felt the meeting was not very well structured and managed with maybe too much time being devoted to how the track didn't comply to the technical specs laid out in the rules. Yes it's an important point and it was right to be raised but chatting to some of the attendees the next day, lightning and hail bringing the meeting to an abrupt finish, they all felt it was a waste of their evening. Lasting about 2-hours I joked with Dallas Mathiesen the next morning about where I could send the invoice for the wasting of my time, Dallas acknowledging it was not a constructive gathering. While I got no address to which I could sent the invoice he did offer to buy me a coffee which I never got but with coffee cheap in Italy I suppose its not a bad thing as I can hit him up for a Starbucks in Florida at the Electric Touring Car Worlds. As most of you know from my ramblings I am not a big fan of rules, regulations and politics but more what is best for the bigger picture and it was quite refreshing to hear Carlos Gomez say at the meeting that it is their own democracy that sometimes gets in the way of them making the best decision for the sport.
******

In all my time covering the sport I have never been invited to a press conference during an event and so when Joseph Quagraine issued an invitation, just on the fact he was making an effort he had my attention. Taking a ride to the off track event with JQ Racing shareholder (internal joke) Philip Mortstedt I have to hand it to JQ, love him or hate him, he pays attention to the finer details. On arrival at the JQ Villa the boss himself presented us with a glass of Prosecco and made to feel very welcome by the rest of the team. While we waited on other guests to arrive I got JQ to show me around the impressive (rented) pad. Up on the roof terrace I joked with the Finn that this was not going to be good for his brand's Gypsy image but he quickly pointed out that was part of the reason he wanted us over, he wants people to take JQ Racing seriously. After we got fed and consumed a few more drinks, JQ got proceedings underway with a straight talking insight into the company's beginnings and where it is aiming for in the future. He even straight up asked all the media present for their help as he works to present his race team as major 1:1 motorsport teams who do in such areas have common sponsors for all team drivers. I made the suggestion that JQ make an MTV Cribs style video of his rocking Sicily pad, adding I would be pretty sure someone would make the comment 'I told you he is selling millions of kits'. While JQ did not actually launch anything new on the night himself, although a clothing line called JQ Threads which will initially target the world of motocross first was outlined, the night did end with the unveiling of a new aero bodyshell from one of JQ Racing's new partners and new start-up Cosmic Industries. While some poked fun at JQ having a press conference I commend him for doing it and would like to see more such events at long world championships. It brings another element of professionalism to the sport of r/c.
Have an opinion on the topics discussed? Leave them in the comments below.
Oisin O'Briain is Red RC's Event Editor. Traveling the world reporting on some of the biggest races in the sport he regularly chats with top drivers and key industry figures and in his new column 'On the Grapevine' he will try to bring readers an insight into the latest talk that is doing the rounds in the paddock along with the odd bit of trivia information that comes to light.
The views and opinions expressed in this column are those of the author.
---