October 30, 2014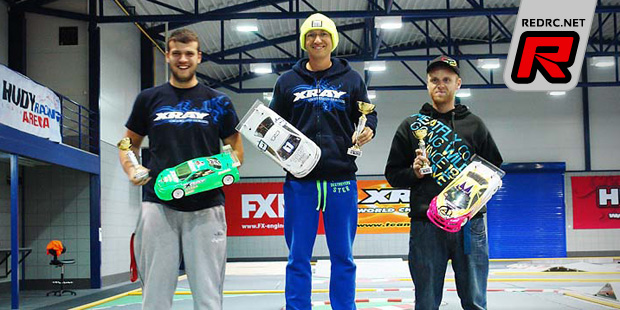 The 1st round of this Winter's Slovakia Cup was held at the Hudy Arena in Trencin, Slovakia. Run in the six classes of Touring Car Modified and Stock, Formula, Pan Car as well as 2WD and 4WD Buggy the race attracted a good turnout of racers. In the Touring Car Modified class Martin Hudy soon set the benchmark with David Nemcek and local driver Tomas Liptak battling for 2nd and 3rd spot in qualifying. The triple finals were then again dominated by Martin with David coming in 2nd and Tomas rounding out the podium in 3rd.
1/10 Modified result:
1. Martin Hudy
2. David Nemcek
3. Tomas Liptak
4. Igor Liptak
5. Adam Janovic
6. Denis Vanco
7. Jan Benetin
8. Oliver Havranek
9. Lacko Toth
10.Robert Zak
The Touring Car 21.5T Stock class had Oliver Havranek taking the win from Tono Sloboda and Mario Zila. Patrik Kotian and Ladislav Todt rounded out the top 5.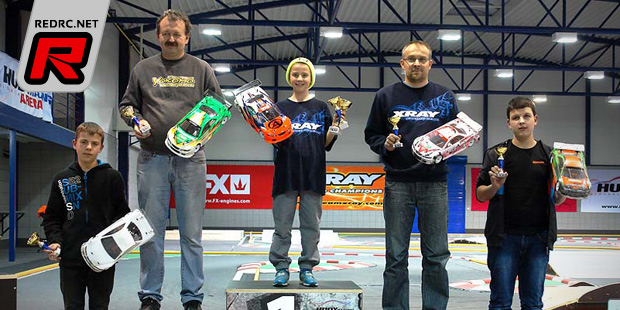 1/10 Stock 21.5 result:
1. Oliver Havranek
2. Tono Sloboda
3. Mario Zila
4. Patrik Kotian
5. Ladislav Toth
6. Miroslav Pullman
7. Dusan Slachtic
8. Lubomir Novosedlik
9. Matus Patoprsty
10.Filip Obora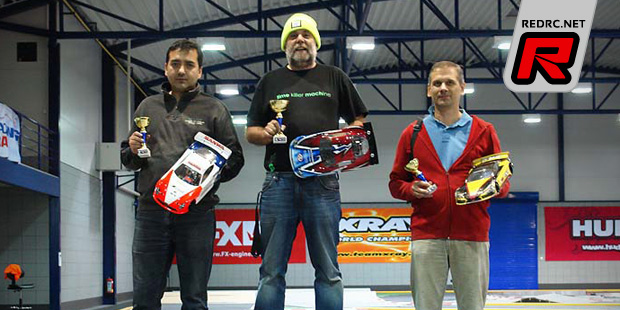 The Pan Car class had Igor Liptak coming out successful in front of Rudo Kadlecik and Pavol Chovan. Miro Hargas and Jozef Petri came in 4th and 5th respectively.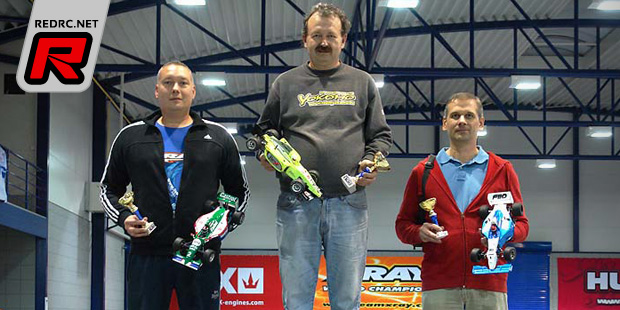 In the Formula class Tono Sloboda took the win from Martin Vejmelka and Pavol Chovan. Miro Hargas and Michal Skuben rounded out the top 5.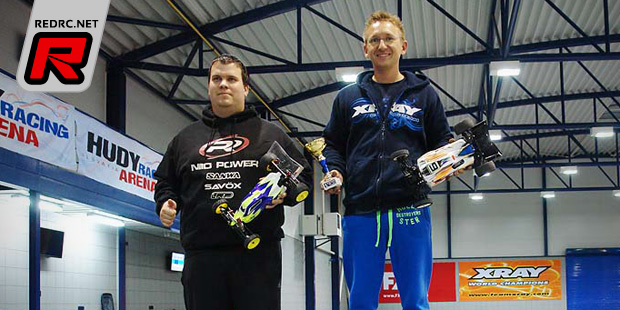 Following his success in the Touring Car Modified class Martin Hudy also brought home the win in the 2WD Buggy class. Roman Pudich grabbed the runner-up spot from Michal Nagy. In 4WD Buggy Adam Janovic ended the day on top of the podium while Tomas Liptak and Roman Pudich came in 2nd and 3rd respectively.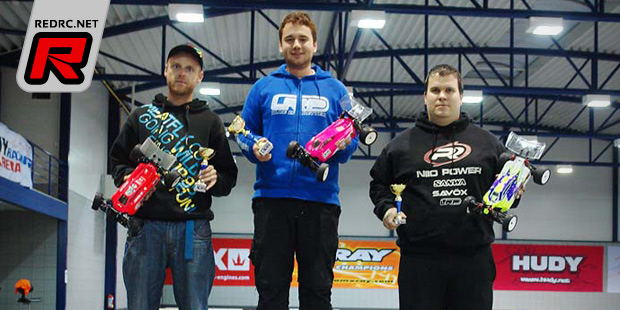 Source: Xray [teamxray.com]
---