October 21, 2014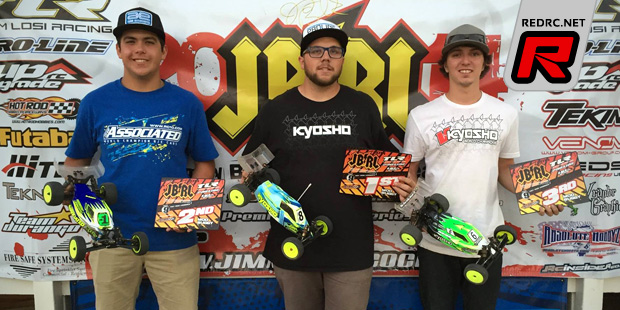 The 9th and final round of this year's Jimmy Babcock Racing League series was run at Hot Rod Hobbies in Saugus, CA this past weekend. Once again the race attracted a good turnout of racers including local talent and nationally experienced drivers. The 2WD Modified Buggy class had Kyosho's Cody Turner walking away with the win from Kevin Motter (Team Associated) and Zachary Rogers (Kyosho).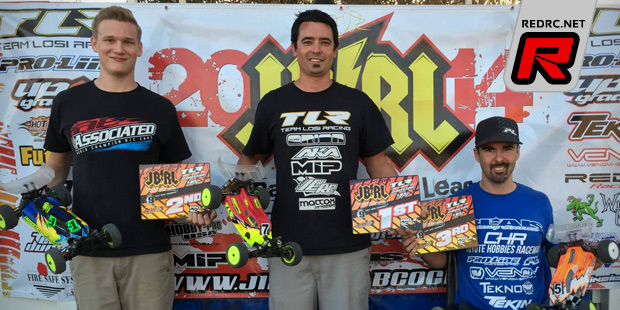 In 4WD Modified Buggy Brian McDuffie (TLR) took the win from the Team Associated duo of Jimmy Barnett and Chris Blais.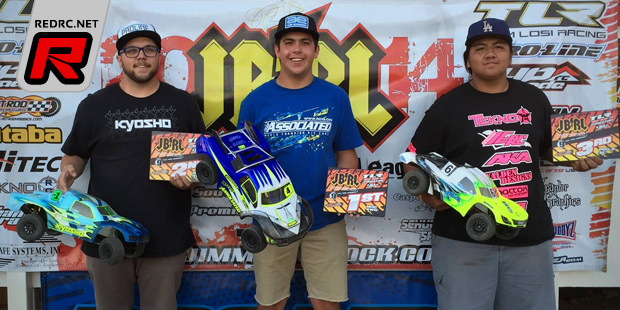 Pro2 Short Course saw Kevin Motter (Team Associated) taking the win from Cody Turner (Kyosho) and Carlos Arredondo.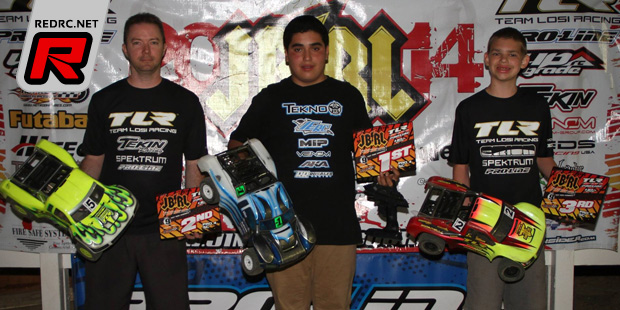 Pro4 Short Course had Tekno RC's Rudy Rico grabbing the win from Ryan Dunford (TLR) and David Jenson (TLR).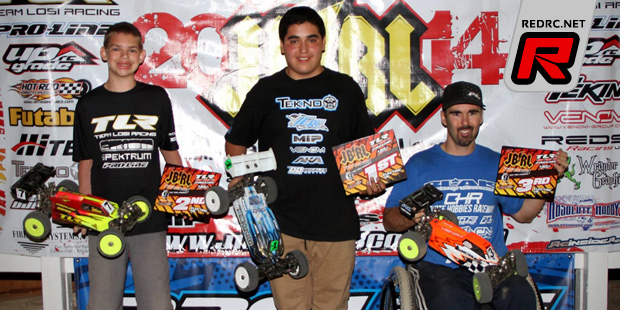 Finally, in the last of the Modified classes, Rudy Rico took the win in 1/8th E-Buggy from David Jenson and Chris Blais.
Source: JBRL [jimmybabcock.com]
---