November 13, 2014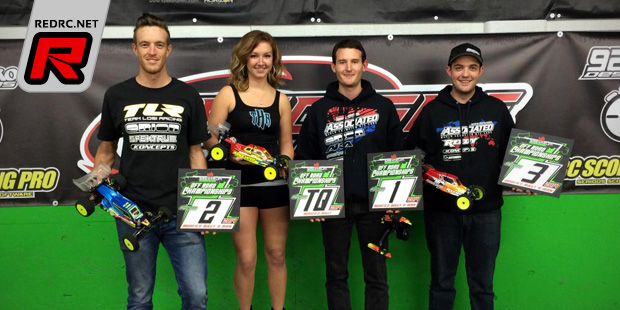 In its 5th year, the Spektrum Off-Road Championships hosted by Trackside Hobbies & Raceway has become one of the "must attend" events of the Fall. Located just outside of Milwaukee, Wisconsin, Trackside has recently changed ownership and is striving to become one of the most complete facilities in the nation. In the 12 rounds of qualifying among his three classes of 2WD Mod, 4WD Mod and 2WD Short Course, Ryan Cavalieri set the fastest time in 10 of them to take the Top Qualifying position in all three classes. Also taking TQs were Cole Tollard in 2WD Modified Truck, Nick Achterkirch in 2WD Stock Buggy, Sarahann Ernst in 4WD 13.5 Buggy, Scotty Ernst in 2WD Stock Short Course, and Larry Wright in Novice.

Sunday morning, main day, the racers were greeted by the FOX6 news crew covering the event as a special interest segment. Fresh off his live interview, Ryan Cavalieri lead the field around the challenging Trackside layout. With wins in A1 and A2 of 2WD Modified Buggy, Cavalieri set the fastest 2WD lap of the event on his way to taking the overall title.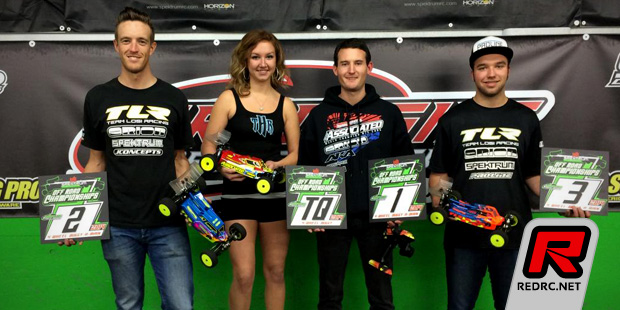 In 4WD Modified, Cavalieri again took the overall title; however, this time it was with victories in A2 and A3, again setting the fastest single lap of the event. 2WD Modified Short Course was a single 7-minute race that saw Cavalieri again check out from the field for his third title of the event.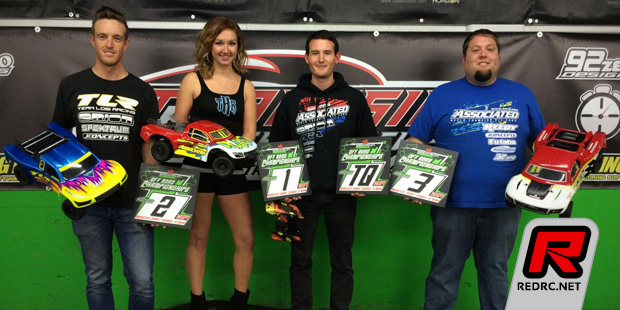 A similar situation developed in the single 7-minute 2WD Modified Truck main event; however, this time TQ Cole Tollard crashed on lap two and gave the lead to teammate Brent Thielke, who held off a late race charge from TQ man Tollard to take the win.  Also taking wire-to-wire victories were Sarahann Ernst in 13.5 4WD Buggy, Scotty Ernst in 2WD Stock Short Course, Nick Achterkirch in 2WD Stock and Larry Wright in Novice.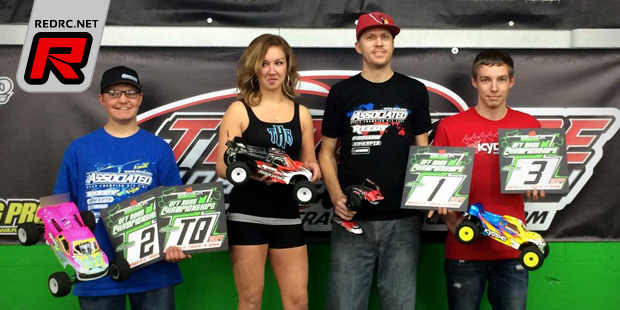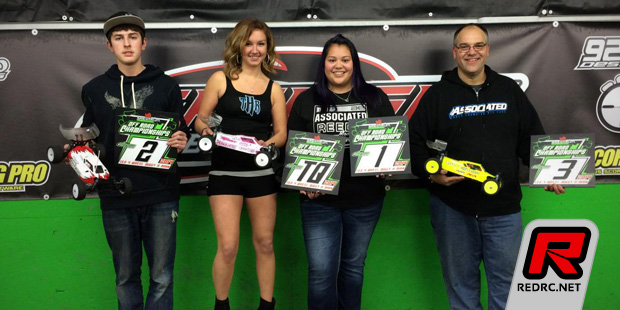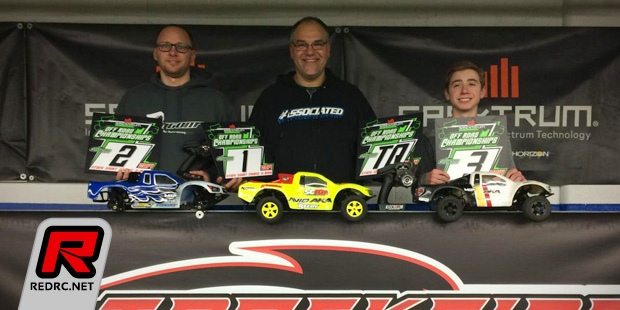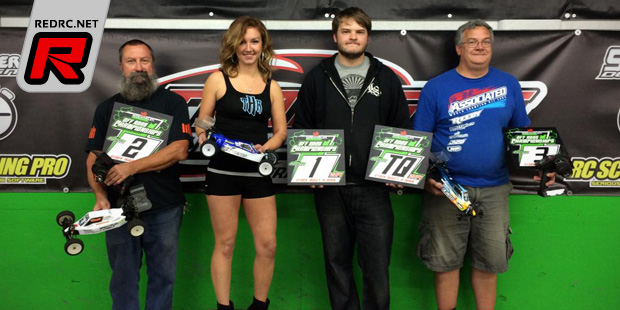 Source: Team Associated [teamassociated.com]
---