November 20, 2014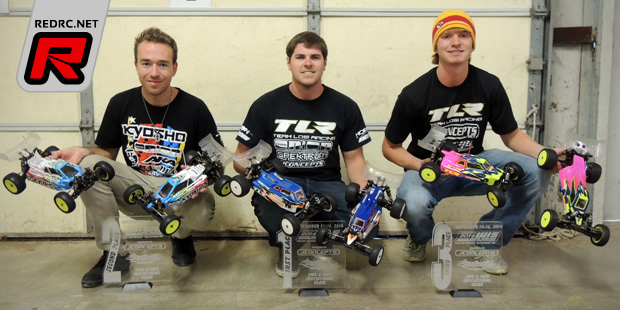 Fastlane Raceway in Blue Springs Missouri held the 4th Annual JConcepts Invitational and Winter Indoor Shootout. This year's event had one of the best classes of the Invitational, the Reedy format of 5 main events of 2WD on Saturday and 5 main events of 4WD on Sunday with a control tire being JConcepts Dirt Webs in Green compound. The open classes being ran in the standard format of 4 rounds of qualifying using qual points. Friday's practice had all of the drivers getting laps in on the fun flowing circuit built just for this event. With 2 bowl turns, and a lot of elevation changes, this year's track was fun to get around in both Stock and Modified.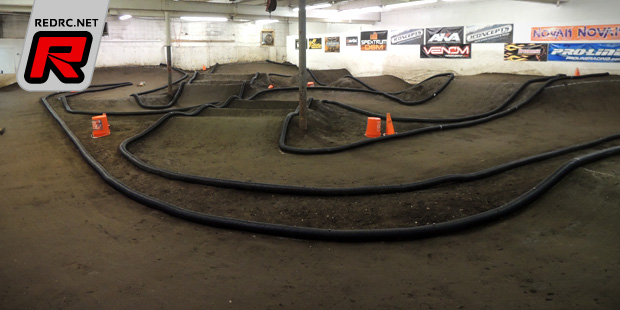 The Reedy format has the drivers scrambled into heats with pre designated starting grids for heads up main event racing using 4 out of 5 races to calculate their scores. Starting off in round 1 and 2, wins by last year's overall winner Taylor Larsen, along with Dave Alberico, Matt Gosch, Michael Twilling and Nick Gibson. However in the 3rd round when Cody Hollis laid down his 3rd win in a row, it was clear that the TLR driver meant business. A few more wins for Larsen to finish out the day put him in the number 2 spot behind his TLR teammate.
Sunday the Invite drivers switched to their 4WD buggies for the same format. With wins by Trevor Nault, Mitchell Gardner, Michael Twilling and local Jared Tebo, the points were close as the event was on the final stretch. With an unfortunate DNF earlier by Tebo, the final round would decide the final order. Hollis lead from the tone with the Kyosho star all over his bumper. A slight mistake by Tebo needing to be marshalled dropped him back in the tough field with passes hard to come by. Hollis had some breathing room and started to drive tight, luckily his TLR teammate was being nice and allowed him to gain his composure and finish off strong taking the final win, and the overall. After 10 rounds and almost an hour of intense racing, Cody Hollis stood out above the rest with flawless driving the entire weekend.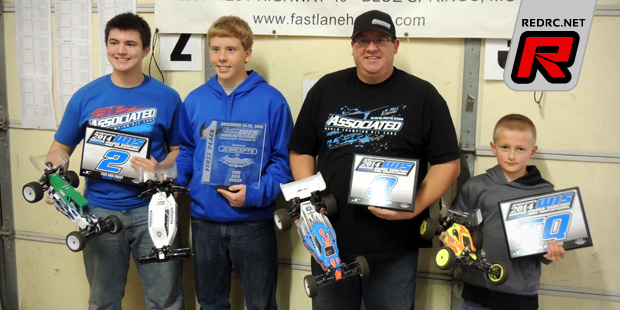 Mod 2WD would have TQ Mason Fuller comfortably out front, only to have a mechanical take him out. Leaving Jonathan Burkalter to take the win, followed by Derek Richtsmeier who diced his way up to 2nd followed by Mack Vanderbeek.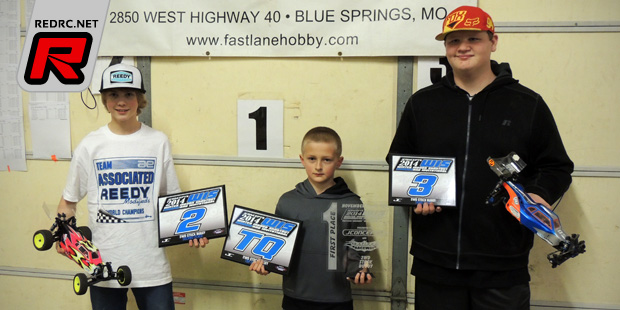 The win in 13.5T Buggy taken by Mason Fuller with the TQ and the win followed by Michael Harrington and Jeremy Heerde in tow. Stock Truck had Zach Edenburn followed by Dalton Redd and Cole Henriksen.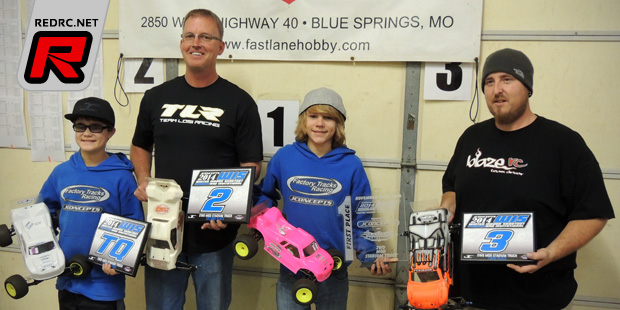 Mod Truck was lead by TQ Ayden Horne who retired early giving the win to Austin Horne after a close battle all weekend long. Eric Larsen and Josh Wiechens rounded out the podium.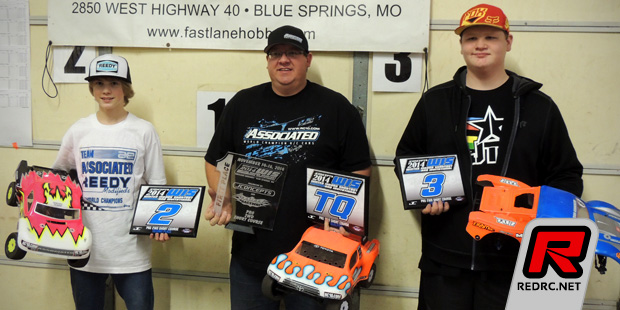 Pro 2 Modified was won by Mack Vanderbeek with Zach Edenburn and Cole Henriksen taking the final step. 17.5 Stock 2WD would be redemption for Mason Fuller as he took the win over Zach Edenburn and Cole Henriksen.
Source: JConcepts [jconcepts.net]
---