November 18, 2014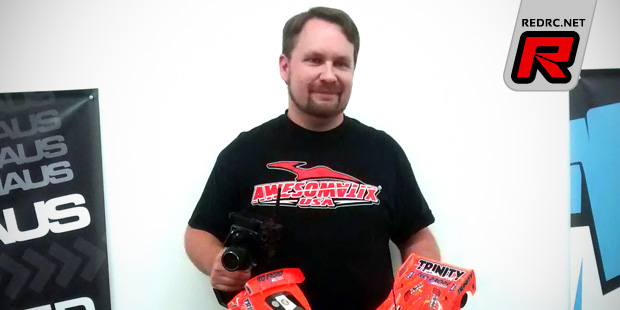 The annual Halloween Classic race was hosted by the famous Gate crew of Cleveland. In the World GT 13.5T Spec class Josh Cyrul (SpeedMerchant), fresh off his win at the IIC in Vegas, went on to dominate qualifying taking TQs in every round. On Sunday, he started from the pole position and just drove away into the sunset. Josh was a full four tenth quicker than the 2nd place car of Brian Wynn (CRC) to take the win in the highly competitive class.

In 1/12th scale Modified, Josh had some great battles with Team Associated's Kevin Hebert. They ended up qualifying just .084 thousands apart. In the A-main, it was much of the same, each driver just reeling off fast lap after fast lap just feet apart. Around the 3 minute mark, Kevin ticked a corner and Josh's shot by for the lead. For the next 5 minutes both drivers ran almost flawless at a blistering pace. As the race wore on, Josh was able to just barely gap Kevin by a corner or two and went on to take the A-main by just 8-Tenths of a second.
In the 1/12th 17.5T class Chuck Lonergan was at or near the top in qualifying all weekend long. On Sunday, Chuck drove a near perfect race, making his move to the front position about half way through the race, and then slowly pulling away for the A-main win.
Source: SpeedMerchant [teamspeedmerchant.com]
---