November 27, 2014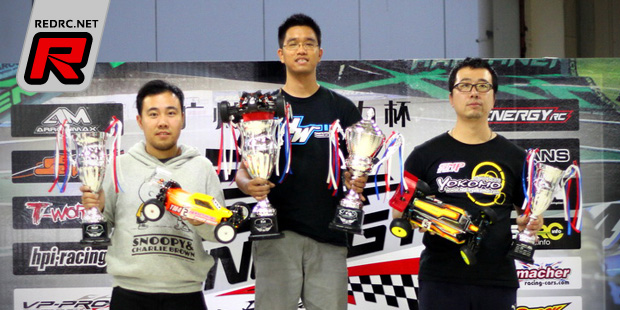 Last weekend the grand opening race of the Energy RC Yiche Racing Circuit was held in GZ City, China. The venue offers a variety of tracks for on-road, drift and Mini-Z cars and recently also installed a large indoor carpet track which is meant to be the only one of this sort in China so far. The race attracted some 60 drivers in the two classes of 4WD and 2WD buggy with Felix (HB-HPI/Hobbywing) taking the win in the 4WD class from YaoWei Guo (TeamC/Hobbywing) and Ou (Yokomo/Hobbywing).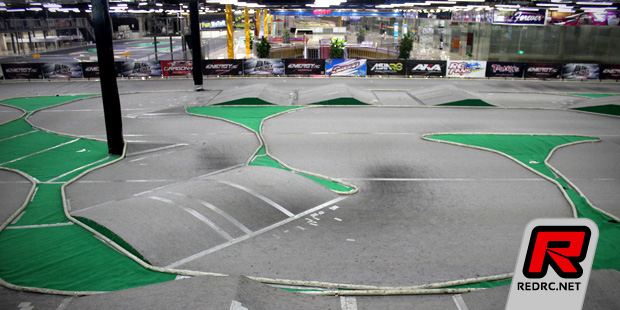 4WD buggy A-final result:
1. Felix – HB-HPI/Hobbywing
2. YaoWei Guo – TeamC/Hobbywing
3. Ou – Yokomo/Hobbywing
4. MaiTian – Xray/Muchmore
5. XiongJian Huang – TeamC/GM
6. Eddie – Yokomo/Hobywing
7. XiaoFeng Zhu – Yokomo/SE
8. WenFeng Liu – Xray/Hobbywing
9. Shen Zeng – TeamC/SkyRC
10.ShaoQi Luo – PR/SkyRC
In the 2WD class LeRong Feng (Serpent/Hobbywing) came out successful in front of WeiPing Hu (Yokomo/Hobbywing) in 2nd and DaCheng Zhou (Team Associated/Hobbywing) in 3rd.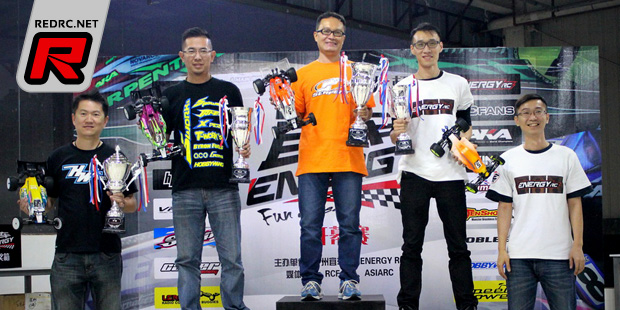 2WD buggy A-final result:
1. LeRong Feng – Serpent/Hobbywing
2. WeiPing Hu – Yokomo/Hobbywing
3. DaCheng Zhou – Team Associated/Hobbywing
4. Salton Dong – TeamC/Orca
5. Tommy Chang – Yokomo/Hobbywing
6. Ou – HoBao/Hobbywing
7. Lu – HoBao/Hobbywing
8. HaiFeng Liu – HoBao/Hobbywing
9. Kin Wong – TLR/Hobbywing
10.JinYi Chen – TLR/Hobbywing
Source: Energy RC [energy-rc.com]
---