November 11, 2014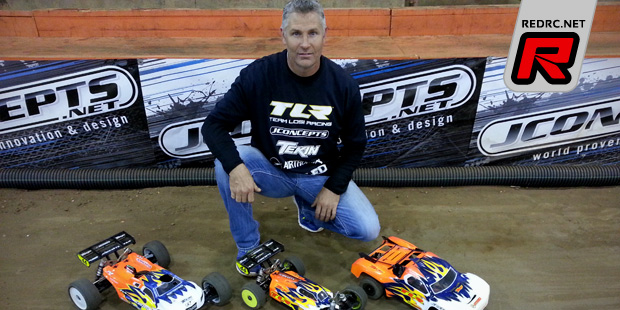 The 2014 Southern Indoor Championship took place at Autaugaville, Alabama this past weekend. The schedule was Friday practice, Saturday 4 rounds of qualifying with qual points and triple A mains on Sunday. Qualifying went well for Martin Harrison, he was able to TQ Pro4 SCT and E-Truggy. E-Buggy was more difficult to be as consistent but as the dust settled Martin was able to secure the 2nd spot on the grid. The last of the 4 rounds was a good indication of what the track would be like for the up and coming triple A mains. The track began to break down and make your line selection important.

On main day Martin was able to have very good and consistent runs for the Pro4 SCT and eTruggy classes. Taking the win in the first two mains in both of those classes allowed Martin to secure the overall win.
E-Buggy would present a much larger challenge. In the first main, Martin had a very large lead up until the last few laps and traffic became an issue. Martin was able to salvage third place which was a good finish considering the competition. In A2 Martin once again got a clean start and found himself in the lead only to fall back a few positions after a large mistake. Martin was able to work himself back in to the lead on the final 2 laps to take the victory in A2. When the final main came up Martin had decided to try for consistency and not so much for speed. A1 and A2 was a good example of many top drivers making mistakes and falling short of the win, not because of speed but lack of consistency. In A3 Martin was able to hold onto a solid second place finish. With a win in A2 and a second place finish in A3, it would give Martin what was needed for the overall win.
Source: JConcepts [jconcepts.net]
---