November 10, 2014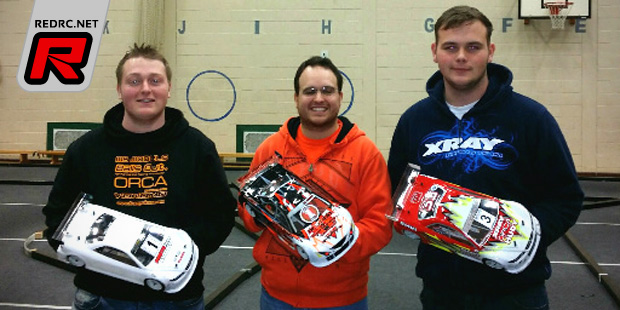 The 2nd round of the Team Durango Touring Car Winter Series was held at the Hinkley Model Car Club this past weekend. With local competition from regular club attendees fierce, the attending national "A" finalists had a battle ahead of them, as everybody was keen to show early pace on the flowing carpet track. At the end Ben Cosgrove was able to secure first overall in the Modified class ahead of Zak Finlay and Harley Eldridge. Chris Ashton and Jamie McDonagh rounded out the top 5.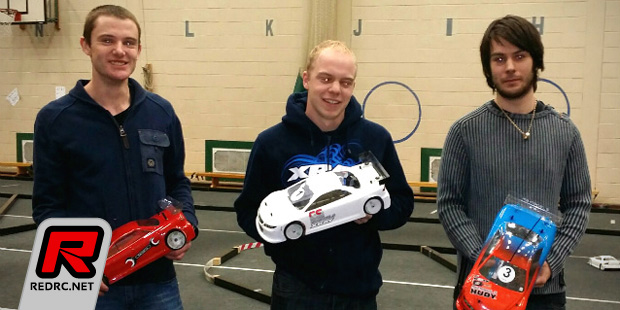 13.5T Stock had Chris Lovely taking the win from Matthew Cook and Joseph Cocking. Fabien Simonini and Steve Davis came in 4th and 5th respectively.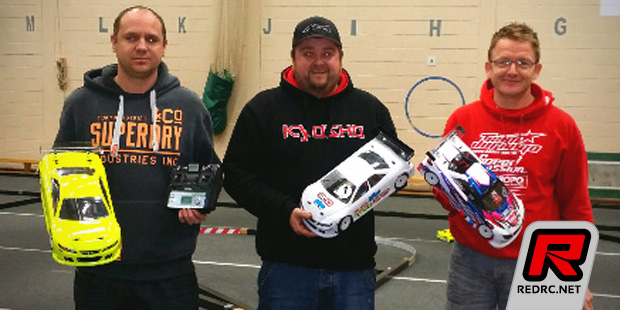 Finally in the 17.5T class Colin Jackson left Craig Nutting and Adam Skelding behind in 2nd and 3rd respectively. Craig Gibson and Gary Jonsed ended the event in 4th and 5th.
Source: Team Durango [team-durango.com]
---