November 9, 2014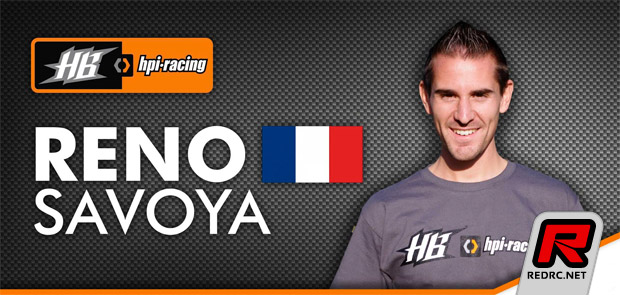 Following the release of some photos on Facebook by the Frenchman himself, Team HB have finally confirmed that 3-time European Champion Reno Savoya will be joining their off-road racing team. A multiple Worlds Main Finalist, 3-time European Champion, multiple French National Champion and regular feature on podiums at major races around the world. The 27-year old racing star, nicknamed 'The Shark, will bring an abundance of racing experience, knowledge and racing prowess to the team, thanks to his many years of being a professional racer.
Im delighted to join Team HB! For the last several years, HB products have had much success. This is a great opportunity for me to join such a successful company and team. The latest Team HB achievements are incredible, and Im really motivated to bring more success to Team HB in Europe in the next 4 years! I will of course race the D812, D8T Tessmann Edition and the D413. The first race is really soon, as I am racing my HB D812 this weekend for the first time in Pierrefeu for the Grand Prix, I cant wait!
Reno, together with new signing David Ronnefalk, current World Champion Ty Tessmann and the entire HB factory and R&D team will help continue to develop and improve HB racing cars for more race wins and championships, not just for themselves but for all HB racers. We are very excited to see what Reno can accomplish with the HB D413, D8T Tessmann Edition and World Champion D812 in 2015 and beyond.
Source: HB [hpiracing.com]
---