November 21, 2014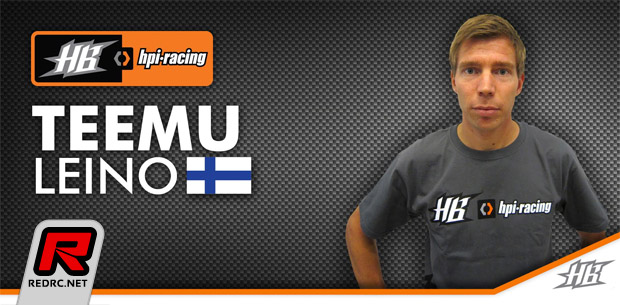 Team HB have announced that Teemu Leino has extended his contract to drive for the HB racing team. A mainstay of Team HB since first signing with the team, the Finn is a European Champion in the electric touring car class but his focus is now 100% nitro, and he is one of Team HBs most versatile racers, racing at the top level in 1/10th nitro touring cars, 1/8th nitro track racing and 1/8th buggies. He has been instrumental in developing the HB R10, R8 and D812 and has been a great teammate for every member of Team HBs international factory team. In 2012, Teemu was TQ at the Worlds with the R10 nitro touring car, and Team HB is confident of more success for Teemu with the R10 and other HB racing cars.
I look forward to another season with HB-HPI Racing. They give me the best cars on the market for all my racing categories. Also, the team work is really great in Team HB. I look forward to another year working with great people and having some fun at the track. I want to say thanks to Tatsuro Watanabe and Hiroyuki Kasuya for this opportunity. See you at the races next year.
Together, Teemu and the entire HB factory and R&D team will help continue to develop and improve HB racing cars for more race wins and championships, not just for themselves but for all HB racers. We are very excited to see what Teemu can accomplish with the HB R10, R8 and the World Champion D812 in 2015.
Source: HPI [hpiracing.com]
---