November 24, 2014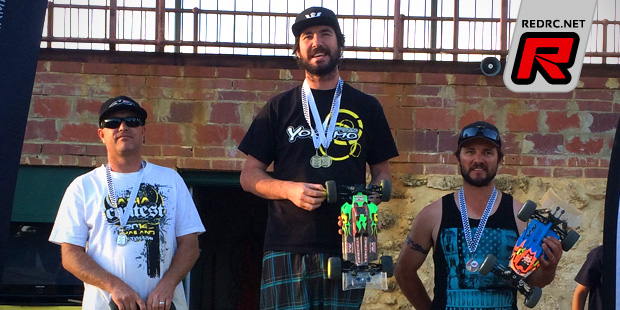 The Western Australia EP Off-Road Interclub Series recently kicked off at MORBC in Whiteman Park with 84 entries across six classes with 20 4WD Modified and 18 EP8 entries to bolster the racing and excitement. The MORBC club put on an incredible event, turning it up with a fresh and exciting layout designed with 1/10th cars in mind. With a little help from the weather to put on a fantastic day, the scene was set for some great racing with WA's best and fastest drivers all turning out including back-to-back 4WD Modified Australian champion Josh Pain, 2014 4WD SCT Australian champion Kyle Francis and 2014 2WD Modified runner-up and 4WD Modified number three driver Craig Laughton.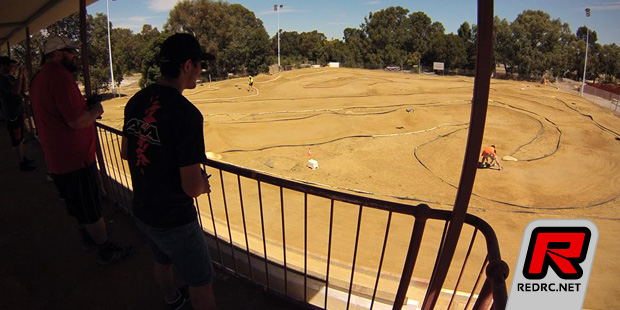 Qualifying got underway and in 4WD Modified it was the usual suspects out front instantly with Josh Pain taking TQ honours over Steve Smith and Craig Laughton. 4WD SCT saw a dominant display by the newly crowned national champ taking convincing wins in Q1 and Q3 to take overall TQ honours from Fabio Silvi and Brayden Miller. 2WD Modified proved difficult with the varying traction however it was once again Josh Pain showing how its done in Qualifying taking TQ from Tod Trower and a strong showing from Jarrod Smith to qualify 3rd in his first open event in Modified. EP8 it was Kyle Francis dominating his way to take TQ over Martin Wolhuter and Jarrod Smith. 4WD Stock saw a dominant display of driving from Cody Ireland to take TQ from the hands of Tim Kenny and Grahame Gauder. 2WD Stock was a relatively small field, but the tricky conditions had Kristian Goodchild sitting on top in TQ with Dan Anderson and Reece Hendy in spots 2 and 3 respectively.
With smiles on everyone's faces at the halfway point of the day, triple finals for all classes set the stage for a fun afternoon of racing. 4WD Modified saw Josh Pain take wins in leg 1 and leg 3 to take the overall win from Steve Smith in 2nd who managed to scrape through a leg 2 win over Laughton by just 0.057 seconds across the line. Craig Laughton had a strong result in 3rd.
2WD modified was very difficult on the sometimes loose and soft track depending on the watering, a surprise breakthrough win from Jarrod Smith in leg 1 gave him a huge boost going into leg 2 but it was once again Josh Pain shining through from the TQ position to take legs 2 and 3, granting him the overall win over Jarrod Smith in leg 2 and 3, leaving Jarrod Smith in 2nd and Steve Smith in 3rd.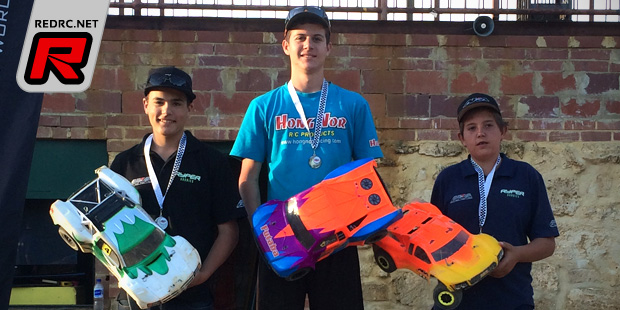 4WD SCT was dominated once again by Kyle Francis in both leg 1 and leg 2, locking down the overall win only to be let down by an electrical issue in leg 3 allowing Fabio Silvi to take the win and snatch 2nd for the event followed by youngster Brady Piggot in 3rd.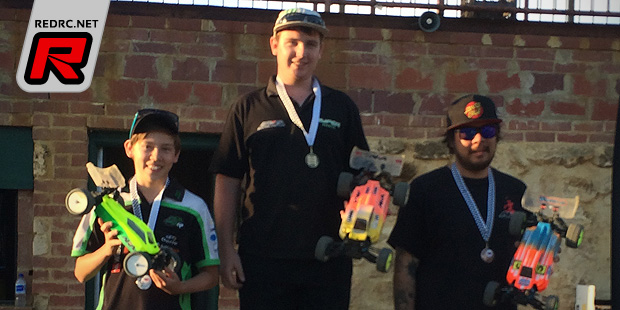 4WD Buggy Stock seemed to be a whitewash from Cody Ireland after a runaway win in leg 1, however some errors in leg 2 saw him drop a long way back from the young talent of Riley Papalia, who took the leg 2 win leaving Ireland in 2nd to shape up a 3rd leg showdown. Leg 3 things were a little scrappy but in the end it was Cody Ireland leading the way home over Riley Papalia who clawed his way up to 2nd place. Cody taking the overall win from Riley Papalia in 2nd and Dan Anderson in 3rd.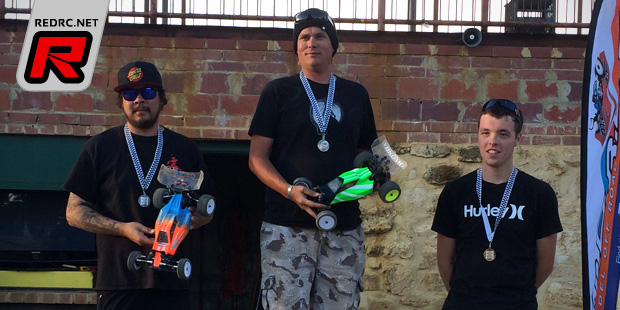 2WD Stock was also dominated in all 3 legs by Kristian Goodchild making the most of the tricky conditions, Dan Anderson in 2nd and Reece Hendy in 3rd.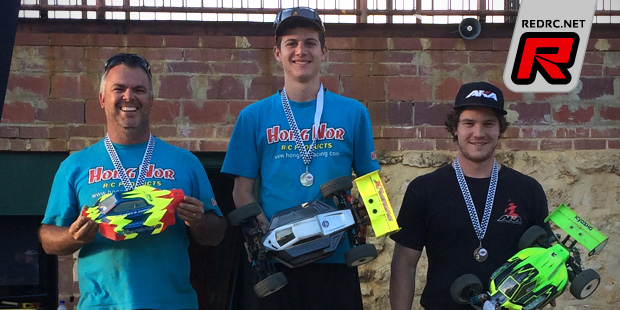 EP8 was dominated by Kyle Francis in all 3 legs leaving the remaining podium spots to be decided between Martin Wolhuter and Jarrod Smith, eventually Wolhuter taking 2nd and Smith in 3rd.
Thanks to Christopher Mitchell for the report.
---