November 28, 2014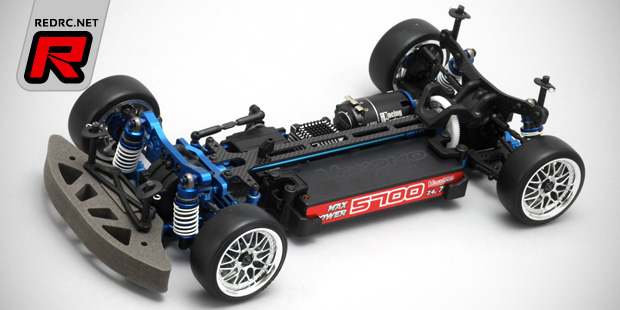 Yokomo introduce two new drift car kits in the form of the Drift Package DPR and the Imadoki Alpha. Starting with the Drift Package DPR, the kit offers a new suspension and steering design, with the front-end, the most important aspect in drifting, has been re-engineered to adapt with the front driving style which is becoming popular among today's drifters. High steering angles can be achieved with the wide-pivot long wiper arm and aluminium upper and lower A-arms. The narrow-scrub type steering block gives a more linear response and the suspension fine-tuning can be made by adjusting the roll centre and camber setting while the precision aluminium motor mount allows low-geared settings.
Drift Package DPR specifications
– Graphite double-deck chassis
– Aluminium upper and lower A-arms
– Aluminium narrow-scrub steering block
– Aluminium steering bellcrank
– Front one-way and rear spool
– Aluminium front shock tower
– Aluminium slide-type motor mount
– Aluminium ride height adjustment oil shocks
– Drift-optimised springs
– Aluminium centre drive cup
– Blue-anodised aluminium centre shaft
– Lightweight aluminium spur gear holder
– Aluminium servo mount
– Quick release battery holder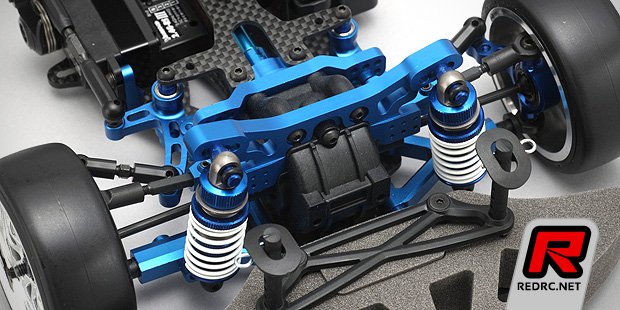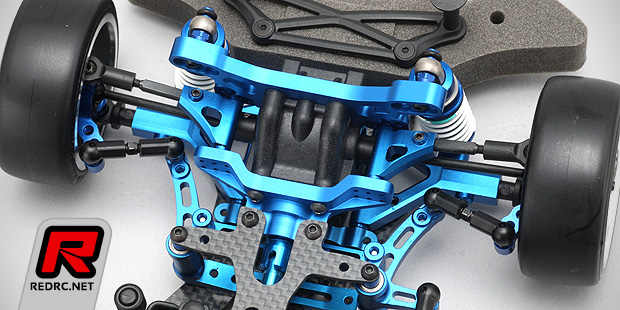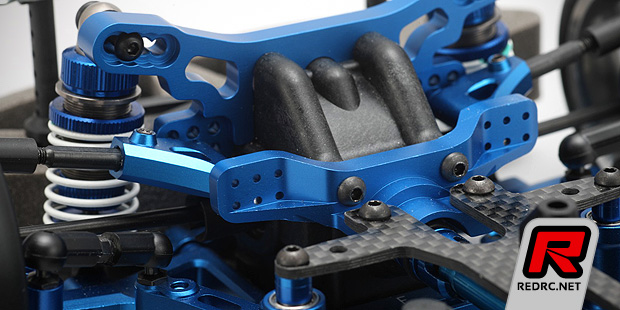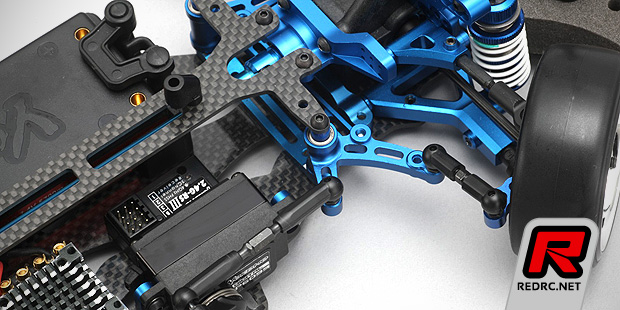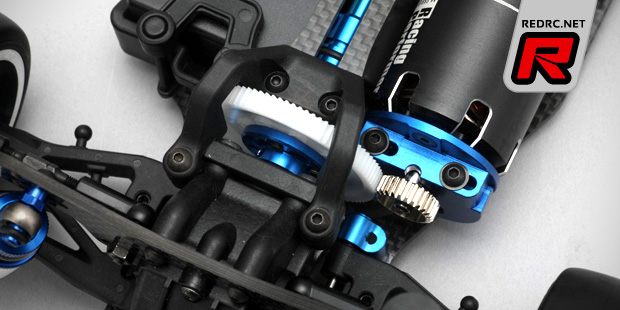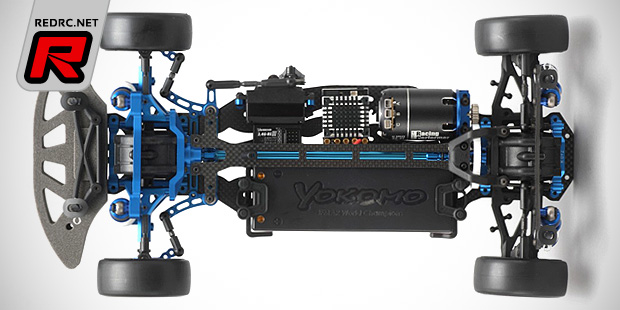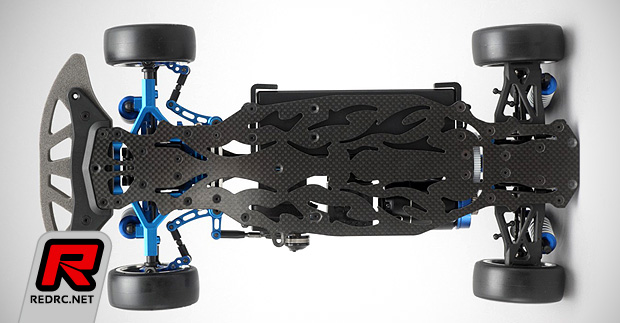 As for the Imadoki Alpha, the limited edition kit offers a balance of both stability and responsiveness. Based on the proven Drift Package drivetrain and suspension, the kit comes a silver surface graphite Imadoki double-deck chassis to achieve improved flex characteristics and superb traction, allowing the kit to adapt and perform on a wide range of surfaces including carpet and asphalt. The kit will ship in early December.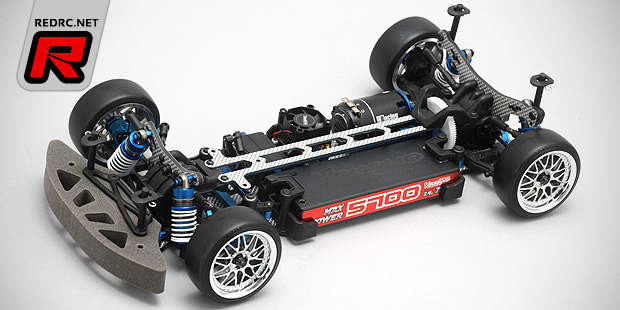 Imadoki Alpha specifications
– Imadoki SSG double-deck chassis
– Imadoki SSG front and rear shock towers
– Lower caster block (7 degrees)
– Aluminium steering block
– Front one-way and rear spool
– Aluminium slide-type motor mount
– Aluminium ride height adjustment oil shocks
– Drift-optimized springs
– Aluminium centre drive cup
– Blue-anodised aluminium centre shaft
– Lightweight aluminium spur gear holder
– Aluminum servo mount
– Quick release battery holder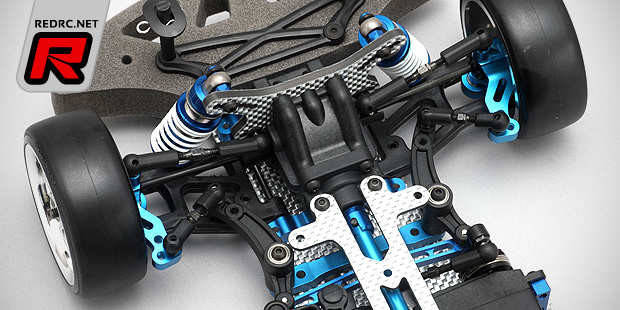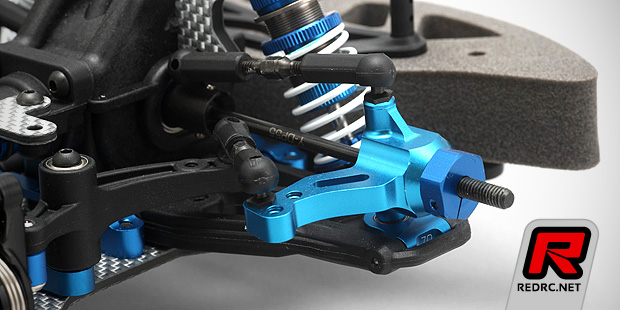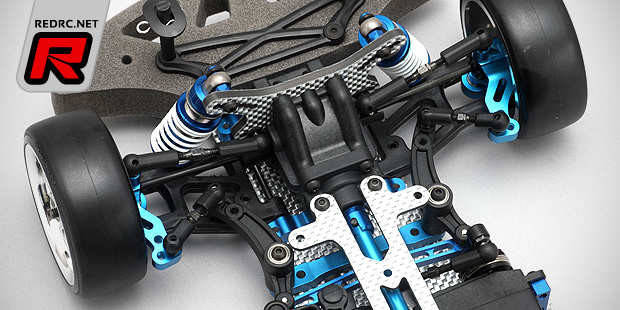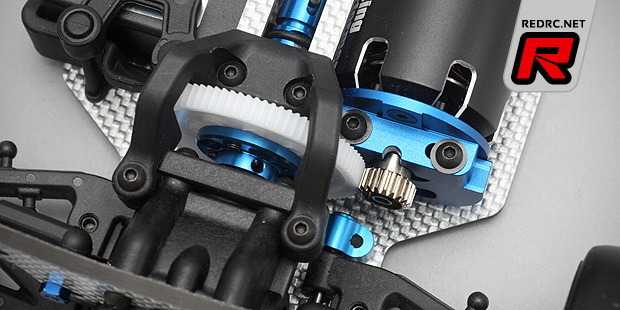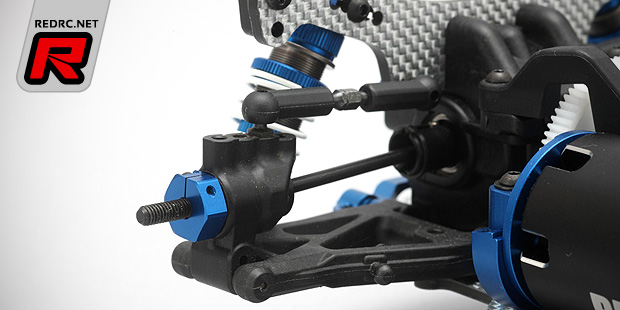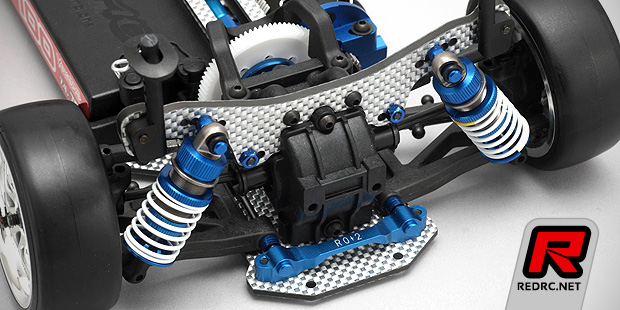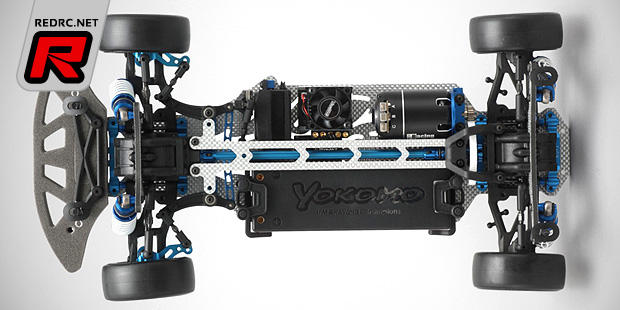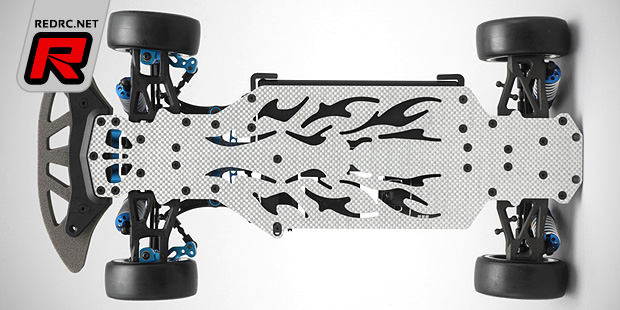 Source: Yokomo [teamyokomo.com]
---