December 13, 2014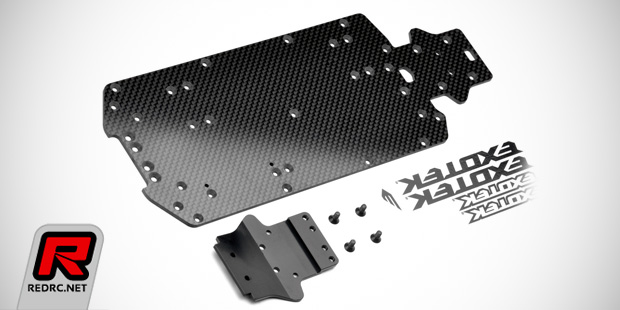 Exotek introduce new carbon fibre and aluminium option parts for Losi's Mini 8ight-T off-road truck. First up is the carbon bottom plate set that includes a 2.25mm thick main chassis plate and a heavy duty machined alloy nose plate. The main chassis offers a sleek factory carbon look and a lighter weight while the machined motor area allows the use of some larger diameter motors. In combination with Exotek's 8ight-T servo mounts a larger 1/10th low-profile servo can be used for extra steering performance while the new optional shorty battery blocks help to fit 2S LiPo shorty battery packs. Included with the set comes mounting hardware and a decal sheet and the set can be used with the stock top plate or Exotek's optional top deck.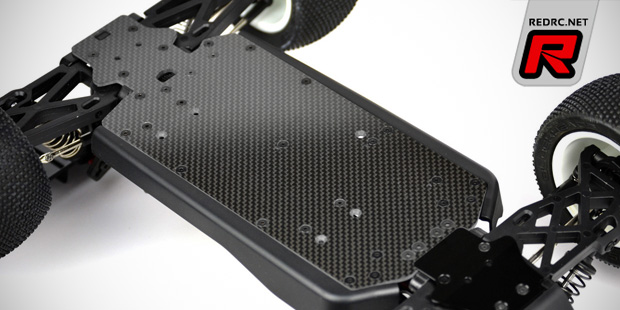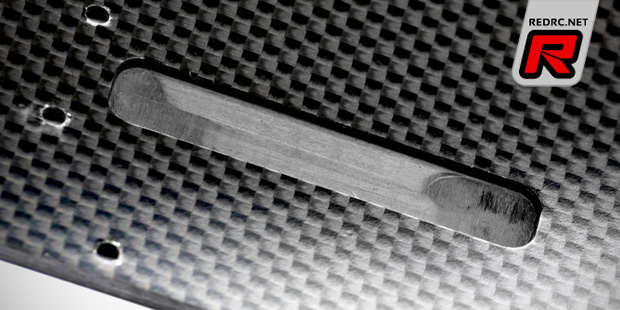 The second new part is the carbon top plate set including a 2.25mm carbon top deck, an alloy gear cap, antenna mount and steering spacers. Designed to work with the standard or Exotek's optional chassis the plate improves the chassis rigidity and it helps to prevent bent driveshafts. Using the top deck requires the use of Exotek's Mini 8ight-T steering rack for proper clearance.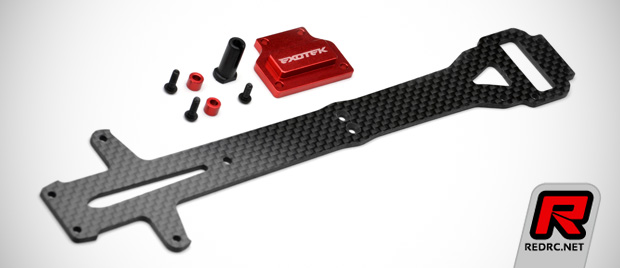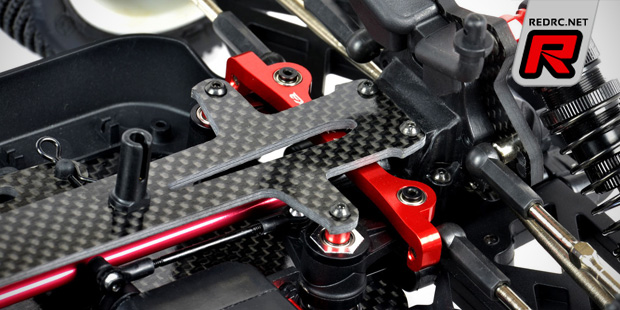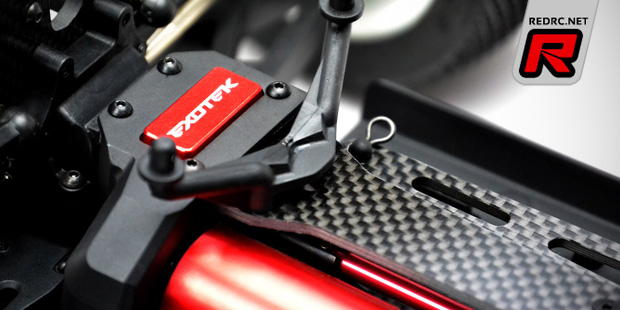 Last but not least come the alloy shorty LiPo blocks for the Mini 8ight-T. They are made to allow the use of "1/10th" 2S shorty LiPo packs in the Mini-size vehicle. The heavy duty and secure mounting system converts the Exotek chassis to higher capacity/higher power shorty packs for extra long run times. They use the stock or carbon battery straps and need to have two screw tabs from the left side rail removed for proper clearance. The blocks are not compatible with the stock chassis or the Mini 8ight buggy.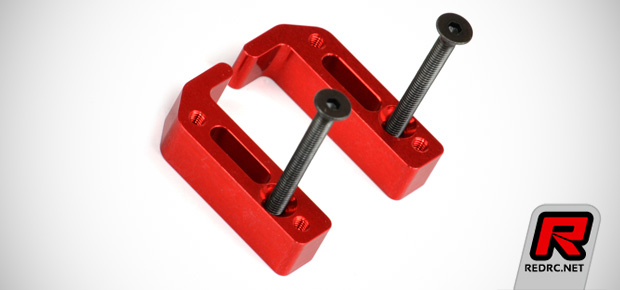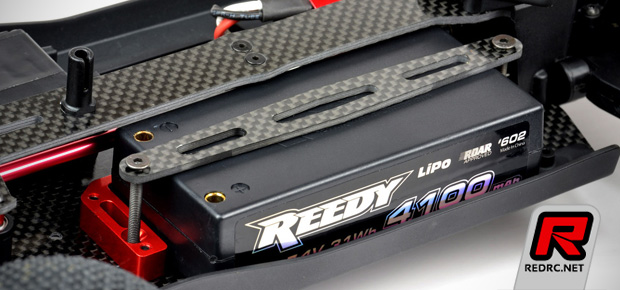 Source: Exotek [exotekracing.com]
---