December 9, 2014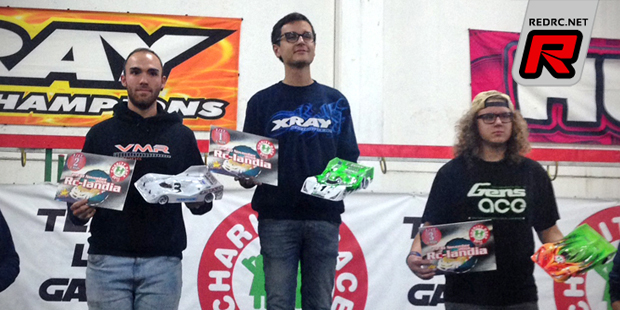 The 4th edition of the Charity Race was held at the permanent facilities of RC Landia in Scandiano, Italy with 150 entries split in four different classes. Alexander Hagberg managed to take a convincing win in the 1/12th scale category. Taking the TQ position by full points and winning the first two finals with a big margin, as well as setting a new lap record, it was a perfect weekend for the newly crowned 200mm World Champion.
1/12 results:
1. Alexander Hagberg
2. Mattia Rinaldi
3. Jörg Mikael Tiit
4. Nicola Galli
5. Alessandro Bianchi
6. Marcello Galli
7. Claudio Codazzi
8. Davide Campanini
9. Isacco Fornaciari
10.Andrea Selva
The highly competitive Touring Car Modified class was won by Ronald Völker who came out successful in front of Marc Rheinard and Kyle Branson, who completed the podium in 3rd.
TC Modified results:
1. Ronald Völker
2. Marc Rheinard
3. Kyle Branson
4. Martin Hudy
5. Alexander Hagberg
6. Alessio Menicucci
7. Francesco Martini
8. Bruno Coelho
9. Fabrizio Manicardi
10.Michele Romagnoli
In the Touring Car Stock class Marek Cerny came out successful after a strong performance, in front of team mate Mattia Collina. Nico Catelani rounded the podium in 3rd.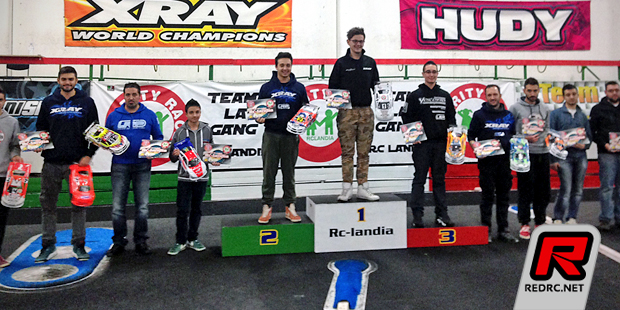 TC Stock results:
1. Marek Cerny
2. Mattia Collina
3. Nico Catelani
4. Andrea Valerio
5. Davide Bertuzzi
6. Nicola Fornasari
7. Marco Puleo
8. Edoardo Repetti
9. Alessio Tolomelli
10.Simone Leonardi
In the Formula category, Francesco Martini took the Xray X1 prototype to 2nd place overall after a close battle with the local driver Marco Donadelli. Francesco had a very strong pace but couldn't find a way pass Donadelli in the finals.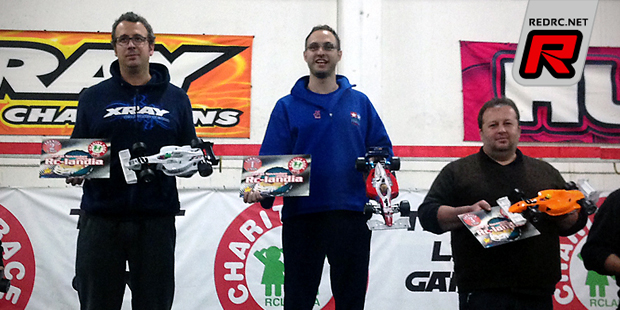 Source: Xray [teamxray.com]
---