December 2, 2014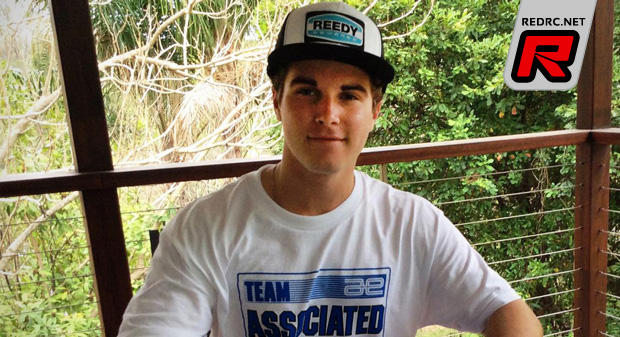 Team Associated and Reedy announce the return of 3-times FEMCA Champion and 4-times Australian National Champion Kyle McBride to the team. Kyle began his racing career with Team Associated in 2006 and since then has established himself as one of the best drivers in the world with two 4th place finishes at the 1:8 IFMAR World Championships along with a victory at the 2014 Silver State Nitro Challenge. Based just outside of Brisbane, Australia, Kyle will be racing the full line of Team Associated off-road vehicles in Australia, Asia, and around the World. Additionally, Kyle will use Reedy power in all of his vehicles while competing in both 1:8 and 1:10 off-road events. This is what Kyle has to say about the deal:
I am beyond excited and pumped to be returning to the Team Associated team and family! With racing being my number one focus in life and career, Team Associated has given me a great opportunity to join their team.  I want to personally thank Brent Thielke for giving me this opportunity and I look forward to a really successful race career with Team Associated and many great results for the team.
Team Associated team manager Brent Thielke adds:
Kyle is one of those underrated drivers that gets lost in the power rankings.  He has shown to have the speed and skills to compete with the best in the world; we are looking forward to giving him more opportunities to do just that.  We are also excited about adding a driver to the Australian/Asian market to develop and promote the Team Associated and Reedy product lines.
Source: Team Associated [teamassociated.com]
---