December 15, 2014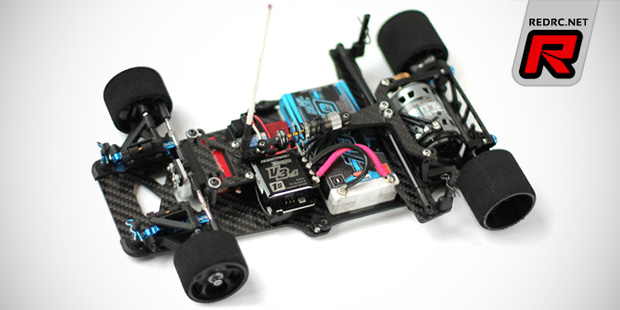 Reflex Racing introduce the RDS RR 1/12th scale kit. Designed and developed in house at Reflex Racing the kit has several innovative features such as an integrated uni-mount shock/servo/antenna mount, and an adjustable wheelbase motor pod to make the car the most adjustable and versatile 12th scale in the market today. The car is also compatible with Xray or Team Associated side links, as well as Xray or Team Associated damper tubes.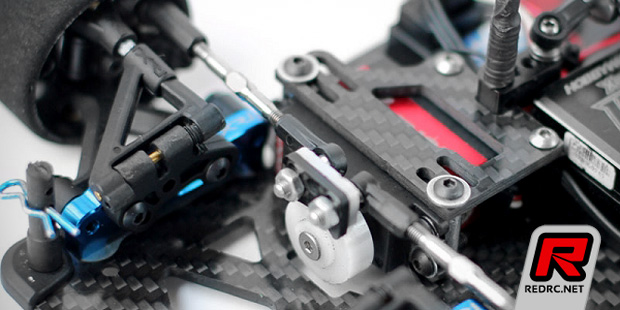 Other features include the front uni-mount that incorporates the front shock mount, with multiple positions and vertical stud mounts, a floating servo mount which allows for a broad range of micro and mini servos to be used and finally the antenna mount. Machined out of 7075-T6 aluminum, the added rigidity allows for a more effective shock mount.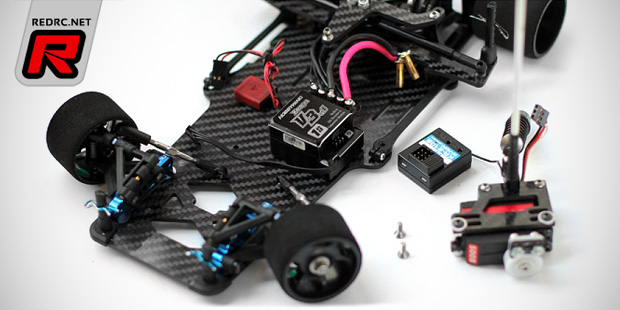 The chassis is designed to be used in transverse or inline configuration. When used in inline mode, the front uni mount acts as the battery holder as well. The chassis has been designed with less overhang in the front for less rubbing. upper pod plate can be moved fore and aft 4mm which allows for a more forward shock position or a more rearward shock position to make for more stable or more agile car.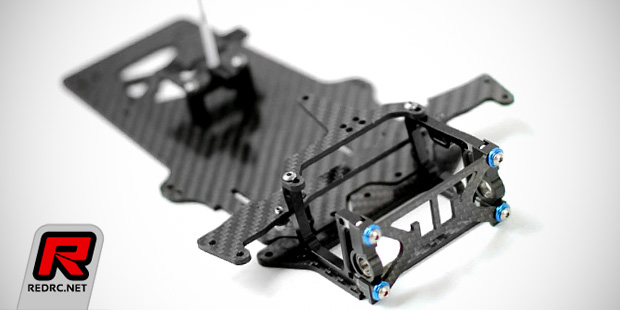 The adjustable wheelbase slider pod allows for easy and quick rear ride height adjustment, coupled with an up to 3.5 mm wheelbase extension adjustment. The wheelbase can easily be adjusted by inserting shims in between the motor pod and rear sliding bearing holders. On short, technical tracks, use a shorter wheelbase and on longer, sweeping corners, extend the wheelbase for extra stability. The kit is rounded out by optimized rear body post positions which have been moved further out in order to avoid the crease on bodies such as the AMR-12.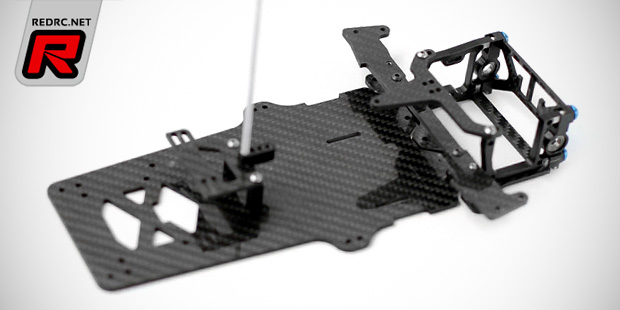 The kit is offered in four different variants; as Premium Kit including RSD hardware, springs, plastics, IRS differential, Team Prime shock and Xenon AE style front end with a full set of 0-5 degree knuckles, plus Ti Nitride coated hinge pins and king pins. The Regular Kit includes full RSD parts and an Team Associated based front end with IRS diff and Team Prime shock. The third kit is the RR12AE, a conversion kit for a donor AE kit with only the chassis, pod, front uni mount being included. Mounting pattern is for the AE R5 front end. Last but not least comes the RR12X, a conversion kit for a donor Xray kit with the same parts included as the RR12AE but designed to fit the X12 front end.
Source: Reflex Racing [reflexracing.com]
---