December 10, 2014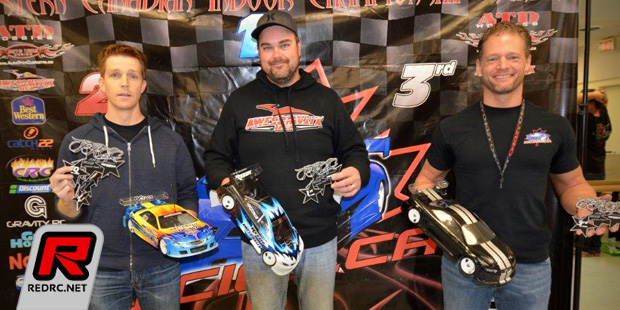 The 3rd round of the Western Canadian Indoor Championship Series visited the beautiful mountain interior town of Penticton, British Columbia. The hosting PRCC Club counted a doubled number of registrations, making it the biggest event in Western Canada this season. 8 WCICS classes, including the new F1, were contested, and as the third round the season championships are showing the early leaders.

In the Touring Car Modified class Team Awesomatix driver Korgae Scales took the win, just 0.5 seconds ahead of TQ Blake Bell, also Team Awesomatix. Top Privateer, Josh Carter, rounded out the podium.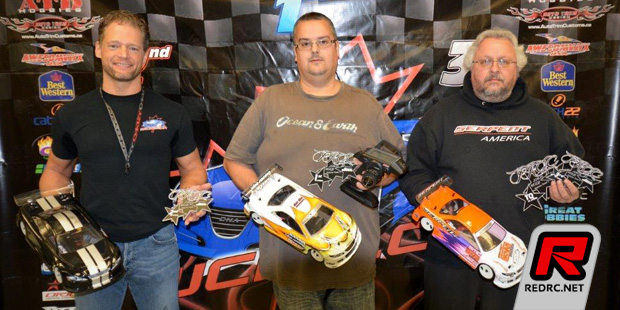 In an upset, Frank Bartolazzo came from 5th to take the win in the Touring Car Stock class with his VBC, just a second behind was Josh Carter who had worked his way back up from almost last place, and TQ holder Gary Lanzer drove his Xray to 3rd.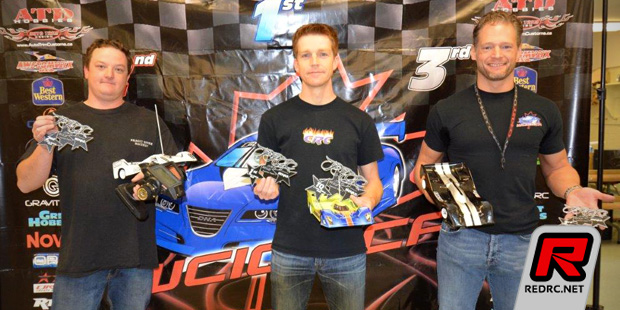 In the fastest event, 1/12th scale Modified, Blake Bell took his CRC to TQ and win, followed by BC's Dustin Quanstrom, and Josh Carter in 3rd.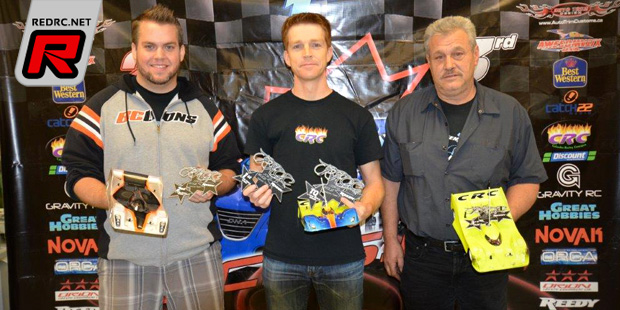 1/12th Stock had IROC President and CRC Team's Blake Bell took the TQ and win just a couple seconds over Luke Pitman and his Xray. BC racer Rob Fantetti took 3rd.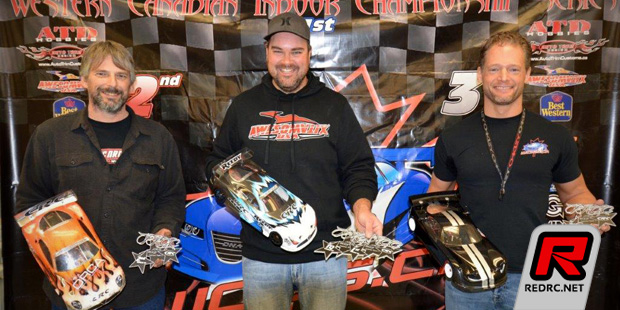 Last season WGT Champion Korgae Scales set TQ and never looked back in the WGT class. 2nd was Victoria's Craig Roberts and his CRC, 3rd was top privateer and WCICS President Josh Carter.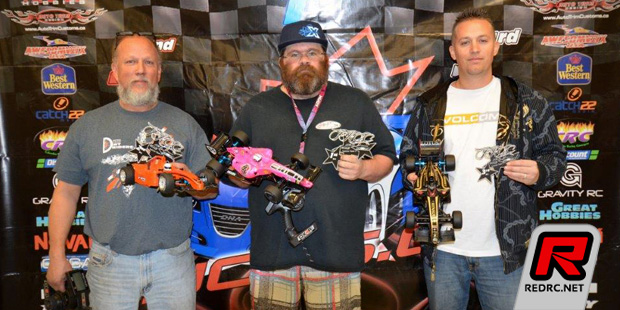 In its BC debut, Shaun Barron came from 4th to take the win in the F1 category, followed by Jim Rogers and Steve Chickloski.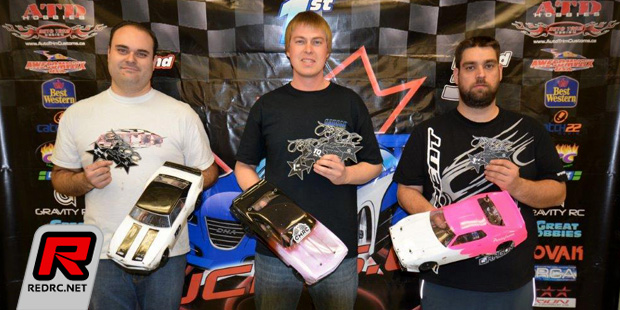 BC racer Kevin Souk took TQ and win in CTA, more than a lap up over second place Justin Miranda. Saskatchewan's Nick Kiwar was just a few seconds back in 3rd.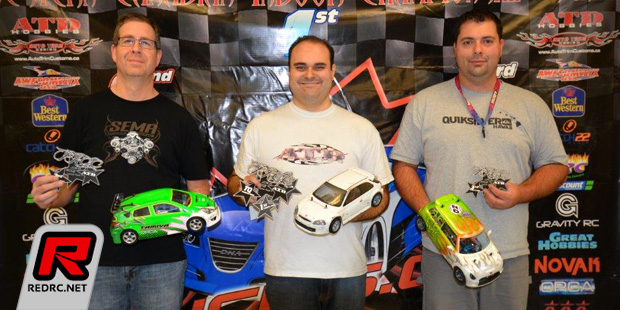 Last but not least in the Tamiya Mini class BC Racer Justin took TQ and win, with Brent Wende just 0.7s behind. PRCC Club's Anthony Hobbs rounded out the podium. Standout performer was 5-year old Cole who made the A-main.
Source: WCICS [wciscs.ca]
---