December 22, 2014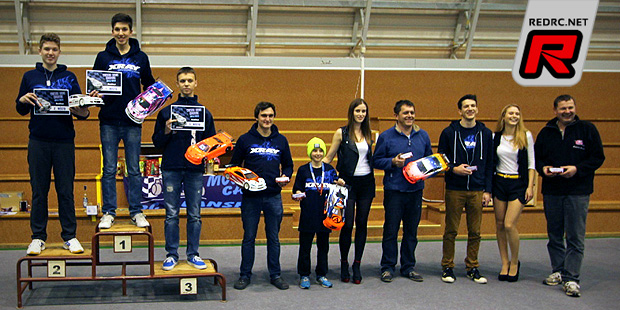 The 3rd round of the Winter Race Morava was held in Jedovnice in the Czech Republic in several electric classes including Touring Car Open, Stock, Hobby, Formula and World GT. In the Open class Kuba Simurda lead the field of 19 drivers after qualifying and it looked like he would easily take the finals but he got some good pressure from Michal Vitamvas but at the end it did not work out for Michal who had to settle for 2nd. The final podium spot went to up and coming talent, Ladislav Lebanek who also made a good impression at the Mibosport Cup races.
Open class top 10 result:
1. Kuba Simurda
2. Michal VitamvAs
3. Ladislav LebAnek
4. Jaroslav Kopecky Jr.
5. Oliver Havranek
6. Vaclav Sauer
7. Karel Kratochvil
8. Matej Babovsky
9. Erik Margony
10.Miroslav Jurenka
The popular Touring Car Stock class again attracted the most entries and it was Jarda Kopecky Jr. who dominated the category as he won every heat with a 1-lap margin. Things got more interesting in the battle for the runner-up spot between Karel Kratchovil and Bronislav Vykutil with the better end for Bronislav who grabbed the 2nd place with Karel in 3rd. Martin Kratochvil followed closely behind in 4th. Young talent Oliver Havranek came in 5th while Marketa Vitamvasova, the only girl attending, ended the finals in 6th place overall.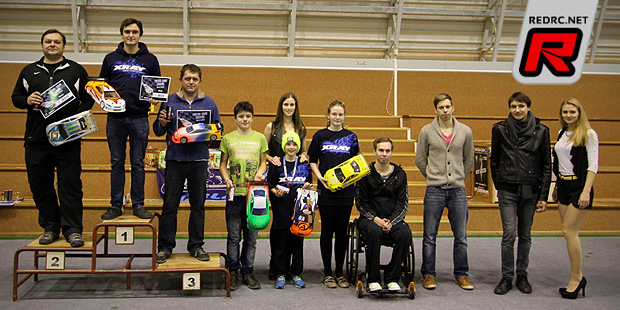 Stock class top 10 result:
1. Jaroslav Kopecky
2. Bronislav Vykutil
3. Karel Kratochvil
4. Martin Kratochvil
5. Oliver Havranek
6. Marketa Vitamvasova
7. Petr Rovny
8. Zdenek Safar
9. Erik Margony
10.Martin Babovsky Jr.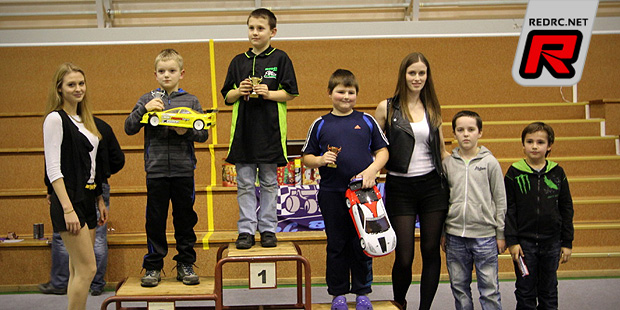 The Touring Car Hobby class provided some good racing too despite or because of the slow speeds reached. Jura Hrabec and Igor Vlahovic battled for the win and at the end Jura was faster of the two and he took the win from Igor. The third place went to Milan Cendelin while Jarda Kopecky and Vilem Augustynek rounded out the top 5.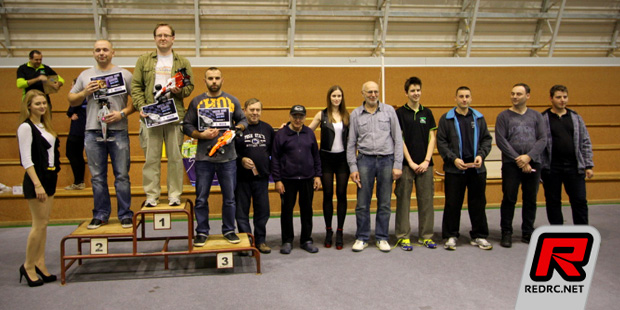 The growing Formula class saw Jaroslav Vala taking a dominating win from Roman Hradecky and Michal Skubeh who finished 2nd and 3rd respectively. Last but but least in the GT category the day's win went to Milan Cendelin from Patrik Mahousek and Jiri Groch.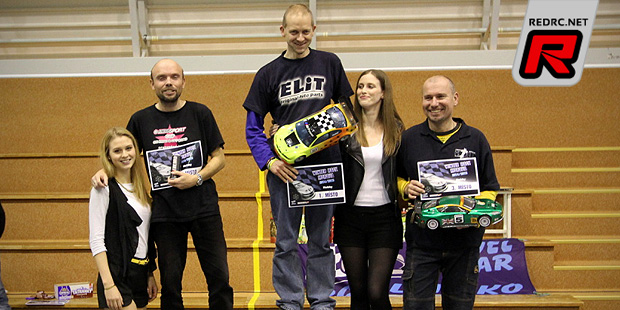 Source: Xray [teamxray.com]
---