January 22, 2015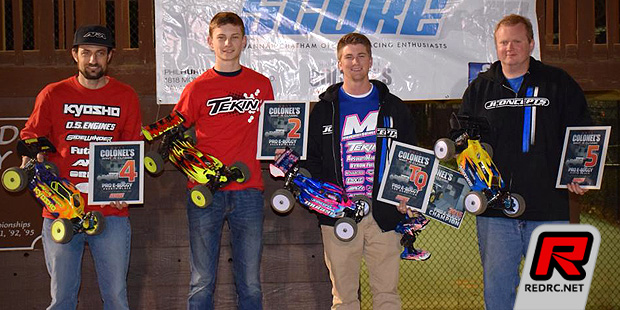 The annual Colonel's Winter Classic was held at Phil Hurd Raceway in Savannah, GA with 261 entries for this event. In the Pro eBuggy class, John Michael McGinty III would TQ two out of three rounds to take the TQ honors. In the main he quickly gapped the field leading from start to finish to take the win. In doing so he put down the fastest lap of the weekend.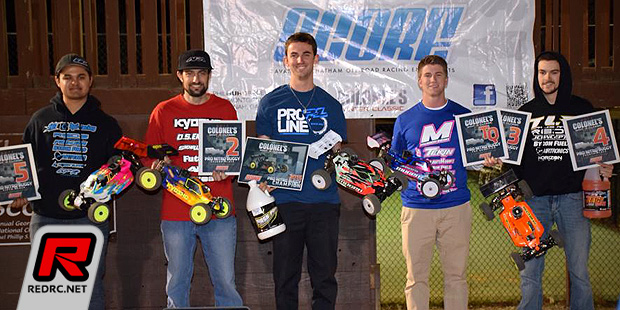 In Pro Buggy John Michael would also take TQ honors and Cole Odgen would secure the P4 position. On lap 2 John Michael rolled over on a pipe which allowed Barry Pettit to take the lead. With some serious mayhem going on from 2nd place back thru the pack Barry would check out on the field. John Michael was able to work his way back up to 2nd where he ran most of the race but would catch a pipe on the last lap and fall to 3rd place where he finished.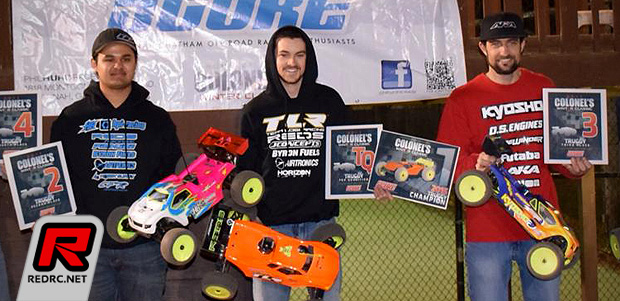 In Pro Truggy, JConcepts Team Driver Cole Ogden would take the TQ honors. At the start, Cole led for a few laps before surrendering the lead to Barry Pettit. However, with 6 minutes left in the race the leader had a failure on his truggy. Cole Ogden took over the lead and never looked back to take the win.
Source: JConcepts [jconcepts.net]
---