February 6, 2015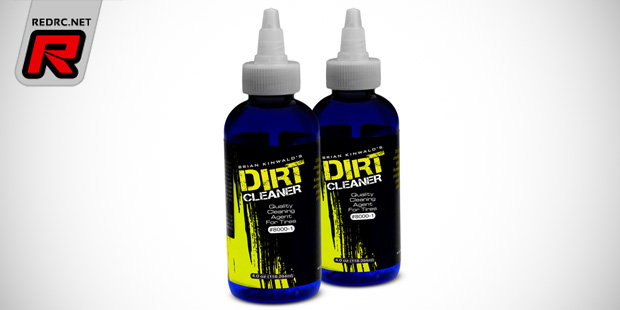 New from JConcepts come the Dirt Racing Products pit accessories, developed with the help of former IFMAR World Champion Brian Kinwald. First up is the Dirt Cleaner, a liquid used to clean un-mounted tyres prior to gluing. The product uses a clean and simple bottle with screw-top spout which ensures quick operation and two bottles are included in each package so one can be stored at a home work station while the other can be used trackside or while on the go.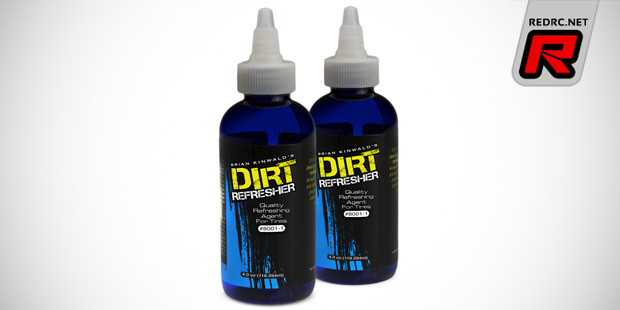 Next up is the Dirt Refresher, a chemical used to treat new and used mounted tyres. It comes in handy when racing indoors and outdoors to manage tyre cleanliness prior to each qualifier or main event. Simply dab a few drops on each tyre and brush apply/clean for a renewed rubber feeling. Not a tyre sauce, the refresher simply helps regain that new feeling or stickiness prior to each run.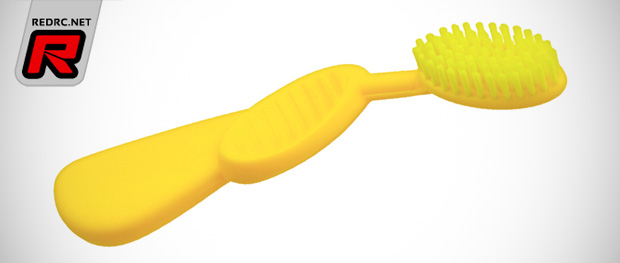 Next in the line is the Dirt Brush is a simple and effective way to apply cleaners, refreshers and additives to RC tyres. The brush has a beefy yellow handle with additional thumb platform that allows the user to quickly and directly attack each tyre with the necessary force. The resilient, durable and wide footprint bristles are long lasting, standing up to even the most extreme racer abuse on a consistent basis and the brush can also be used as a clean-up or scrub brush.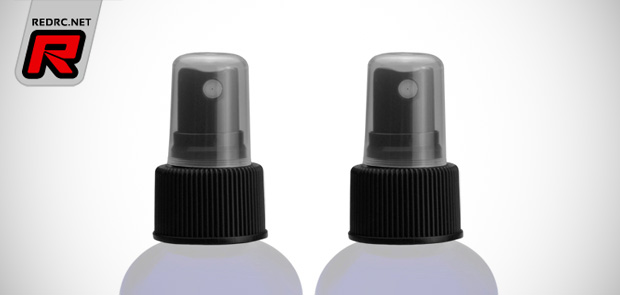 Last but not least comes the Dirt Sprayer, a direct fit misting spray top for the bottles which changes how the fluid sprays from the bottle. The misting top is useful when a fan type spray application is desired where one pump covers a wider area with a lighter amount of fluid.
Source: JConcepts [jconcepts.net]
---