February 8, 2015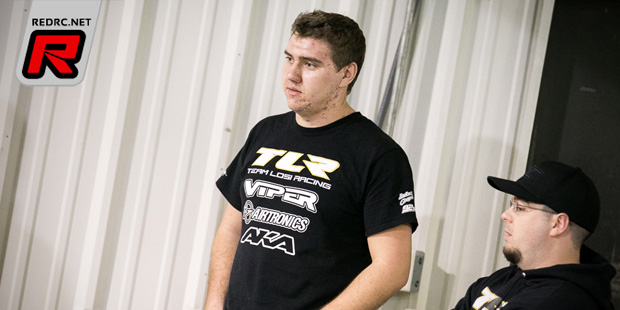 The last round of qualifying was an awesome display of dominance by TLR's JP Richards. On a mission, Richards set the quickest time in all 3 classes he entered. Posting the fastest time in the 2WD Modified class with a 19 lap 5:04.78, Richards was able to take his 1st TQ and bettering his overall position for tomorrow's triple a-main by starting 2nd on the grid.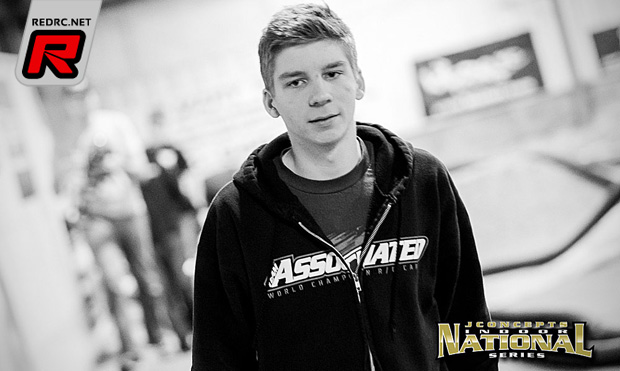 Finishing 2nd was once again AE/JConcepts' Nick Gibson with a 19 lap 5:05.45. With a hard fought 1st and a 2nd in qualifying, 19 year old Gibson would earn the overall TQ and giving him the best chance for success by starting 1st on the grid. 3rd place for the last round of qualifying was TLR/JConcepts' Cody Hollis.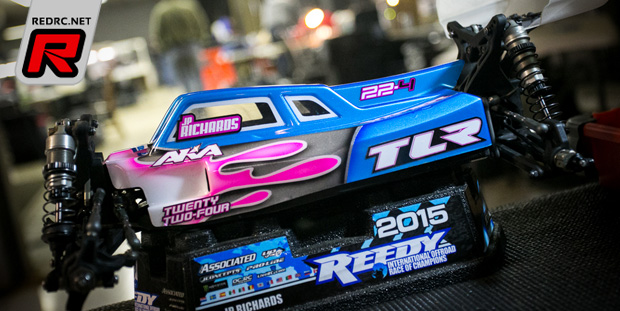 Having an unfortunate 2nd round in the 4WD Modified class and just missing TQ on the last lap, Richards would not be denied in Q3 and found a bit of redemption by posting the fasting time with his TLR 22-4. Richards would finish with a 19 lap 5:00.85. Brad Dean would make his first appearance to the top 3 list and post his best time of the weekend running a 19 lap 5:01.66 to finish 2nd for the round. Taking a play from his TLR teammate's playbook and finding more speed in Q3, it would be TLR/JConcepts' Cody Hollis again making his presence felt with the 3rd fastest time running a 19 lap 5:02.36.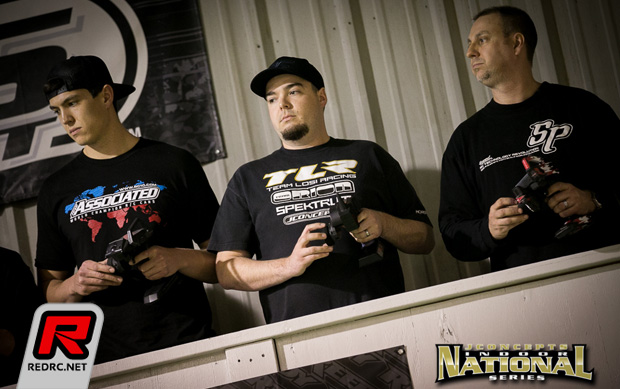 Making a clean sweep in Q3, Richards chose to run in the last qualifier even though he had already earned overall TQ for the class. With nothing to lose and tire wear not a concern, Richards won every round of qualifying with his brand new TLR 22T 2.0 while running it in near box stock setup. The 2nd fastest time of the round and finally not having mishaps with traffic, TLR/JConcepts' Frank Root posted a 18 lap 5:04.82. Root said he was "running his truck in near box stock setup," as Root set the fastest lap of the round with a 15.7 second lap! Making his first top 3 appearance in mod truck, AE/JConcepts' Nick Gibson would elevate his truck game with a great run posting a 18 lap 5:07.15.
With the action heating up and times dropping throughout the day, the mains are going to be a spectacular show in all classes.
Source: 2wdMod.com [2wdmod.com]
---