February 5, 2015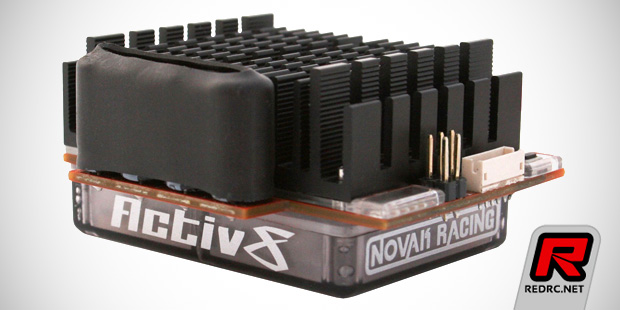 Novak introduce the new Activ8 V2 brushless speed controller and the HD8 sensored brushless motor for 1/8th scale electric buggy and truggy racing. Starting with the controller, it is of a pure sensor-based design to offer the maximum in drivability and power output. The case features internal shock protection using silicone cushioning  to keep the internals from becoming damaged during hard landings, and a gasket seal keeps the elements away even on very dusty tracks. A full-coverage heatsink with direct contact to the Mosfets ensures maximum heat transfer and reliability which is further supported by a large fan unit with fan guard. To feed even the most power-hungry digital brushless servos the controller sports a high-current BEC system with programmable 6.0V to 7.2V output and up to 7A peak current. Software features like Novak's own X-Drive for a smooth throttle feeling and NovaBrakes for a connected and controlled brake feeling round out the package. All software features are user customisable using the on-board programming feature or Novak's new Pit Wizard Plus programming box.
Activ8 V2 specifications:
– Motor Type: Sensored brushless (2, 4 and 6-Pole)
– Forward/Brake/Reverse (Off/On)
– Input cells: 2-6S LiPo cells/4-18 NiMH
– Size/Footprint: 54 x 61mm
– Height: 31mm/44mm with cooling fan installed
– Weight: 90.7g w/o wires
– On-Resistance: 0.00040 ohms @ 25°C trans. temperature
– Motor Limit:
2S- Multi-Pole: 5000Kv or lower; 550-size: 4.5-turn or higher
3S- Multi-Pole: 4000Kv or lower; 550-size: 6.5-turn or higher
4S- Multi-Pole: 3000kV or lower; 550-size: Not recommended
5S- Multi-Pole: 2000kV or lower; 550-size: Not recommended
6S- Multi-Pole: 1700kV or lower; 550-size: Not recommended
– BEC: 6.0-7.2V adjustable/7A peak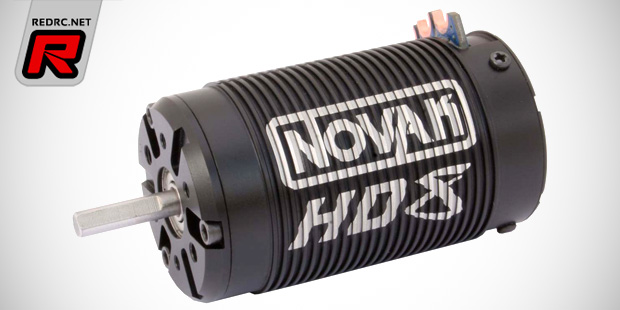 The HD8 is Novak sensor-based motor series for 1/8th scale buggy racing applications. The motor comes with a hand-wound stator, ABEC rated ball bearings, balanced 4-pole neodymium rotor, and large solder tabs. Developed specifically for 1/8th scale buggy racing, the HD8 fits in all popular 1/8th eBuggies and eTruggies and it can be used in other high power applications like the Axial Yeti XL, and the Traxxas E-Maxx, E-Summit, and E-Revo. Two models are available with 1900Kv and 2200Kv rating.
Novak HD8 Motor specifications:
– Motor size: 40x71mm
– Design: Sensor-based
– Magnet: 4-pole
– Stator: 12-slot
– Motor weight: 334.5 g
– Max Voltage: 4S LiPo/14.8V NiMH
– Output shaft: 5mmx19mm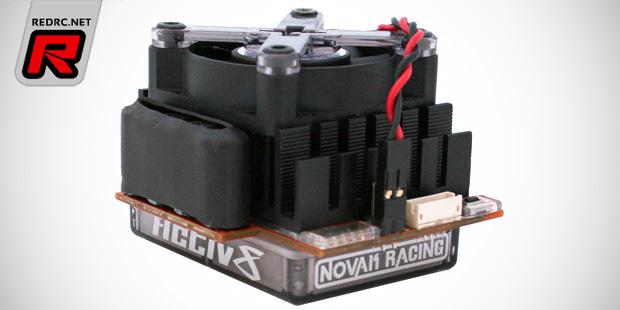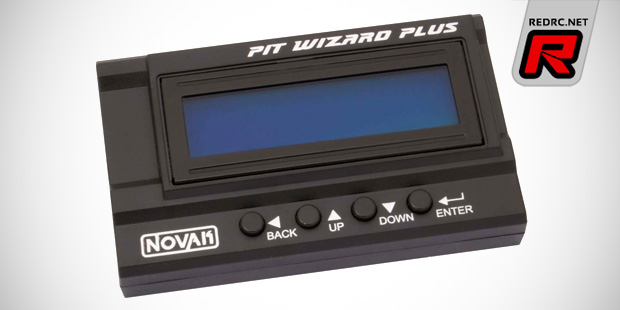 Source: Novak [teamnovak.com]
---