February 6, 2015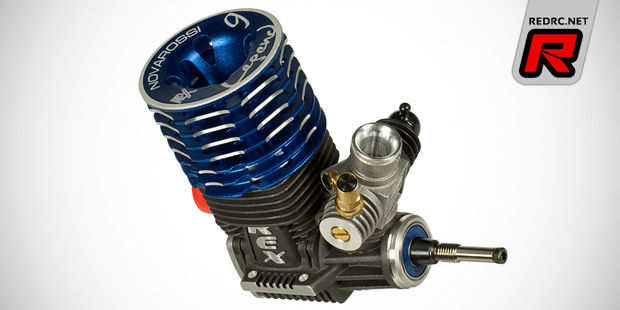 Beside the new Legend line of Rex nitro off-road engines Novarossi also has a range of on-road engine for 1/8th and 1/10th classes to offer. First up is the 9-port Legend 9, the long-stroke engine features a newly designed 3-needle carburettor for improved idling and better throttle response while coming with lighter ball bearings and a specially shaped venturi insert that optimises the mixture flow which leads to a higher power output. The engine comes with standard steel bearings but it is also available in a version with ceramic ball races and as 7-port Legend 7.
Legend 9 specifications:
– Displacement: 3.49cc
– RPM (max power): 40,400RPM
– Bore x stroke: 15.88×17.60mm
– Sleeve: 9 ports
– Rear ball bearings: steel
– Front ball bearings: steel
– Crankshaft: 14.5 mm – turbo
– Carburettor: Aluminium – 9mm – slide
– Glowplug: Turbo (C8TGT)
– Exhaust position: rear
– Weight: 336g
– Fuel type: 25% nitro
Next up is the 1/10th class specific Legend.12R, a 3-port long-stroke engine that, like all new Rex engines, features improved ball bearings for optimised throttle response and higher top speeds which is further assisted by a redesigned carburettor intake. The Legend.12 line is available as "high revving" Legend.12R and standard Legend.12, both as standard steel and or ceramic ball bearing version.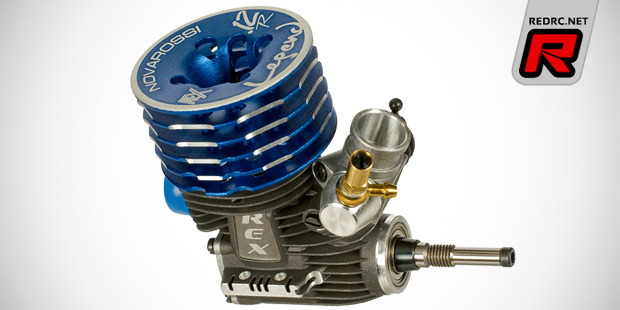 Legend.12R specifications:
– Displacement: 2.1cc
– RPM (max power): 43,300RPM
– Bore x stroke: 13.70×14.25mm
– Sleeve: 3 ports
– Rear ball bearings: steel
– Front ball bearings: steel
– Crankshaft: 11.9 mm – turbo
– Carburetor: Aluminium – 6.5mm – slide
– Glowplug: Turbo (C6TGF)
– Exhaust position: rear
– Weight: 227g
– Fuel type: 16% nitro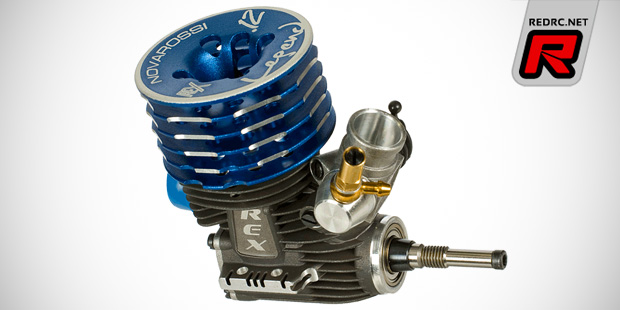 Legend.12 specifications:
– Displacement: 2.1cc
– RPM (max power): 42,500RPM
– Bore x stroke: 13.70×14.25mm
– Sleeve: 3 ports
– Rear ball bearings: steel
– Front ball bearings: steel
– Crankshaft: 11.9 mm – turbo
– Carburetor: Aluminium – 6.5mm – slide
– Glowplug: Turbo (C6TGF)
– Exhaust position: rear
– Weight: 227g
– Fuel type: 16% nitro
Source: Novarossi [novarossi.it]
---