February 11, 2015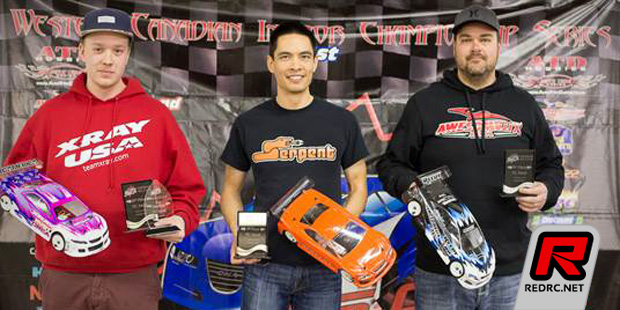 The Western Canadian Indoor Championship Series visited the wide open prairies of Saskatchewan, this time in Moose Jaw for Round 6, hosted by Fastraxx. A little town with a big race, and as the countdown to the finals begins the championships battles are getting close. The Touring Car Modified class offered the most dramatic high-speed main of the weekend. This time Danny Buck and his Xray had pole, but an early mistake put him back to 5th. Korgae Scales and his Awesomatix then had the lead for the first minute, but Steve Soon, who had started 2nd on the grid, took the lead on lap 6 with his Serpent and never looked back. Danny battled all the way back and passed Korgae with just a minute to go to take 2nd. Korgae brought his Awesomatix home 3rd.
In the Touring Car Stock category, the largest class of the weekend, Alberta's Steve Soon and his Serpent set TQ, but he was under constant pressure from Saskatchewan's Danny Buck and his Xray. Both drivers drove perfect races, and they ended just where they started, just a few seconds apart. Ivan Chan rounded out the top 3.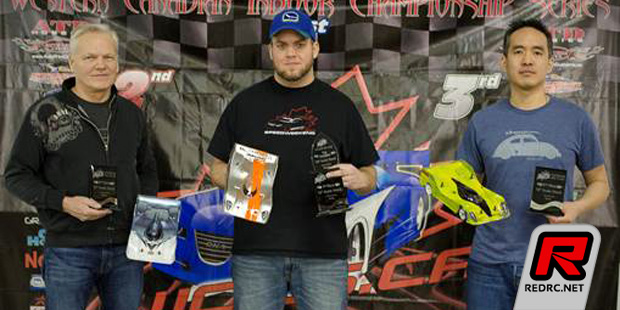 WCICS Media Director Luke Pitman took the weekend with TQ and a big win with his Xray in the 1/12th Stock class, simply impressive in his first full season of racing. It was a lot of paint being traded in the battle for 2nd, but respectful as both drivers would wait if contact caused any troubles. In the end Calgary's Jim Chapman took 2nd over Ivan Chan.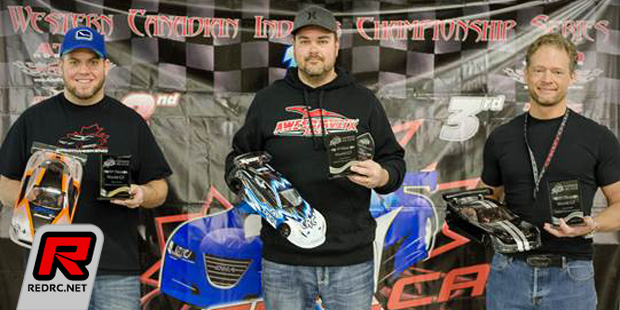 WCICS WGT Champion Korgae Scales showed once again why he's been Champion 3 years in a row, setting TQ and after an early mistake, fighting back to take the win in the World GT class. Xray's Luke Pitman, in just over a year has become a great racer and took 2nd, and 3rd went to WCICS Pres, top privateer Josh Carter.
In the Formula class Ivan Chan took his Jordan to TQ and win. Again Mike San Antonio joined on the podium, this time in 2nd. Jesse Vine had some handling challenges but came in 3rd.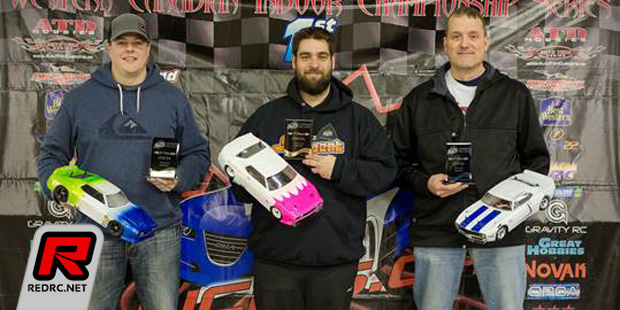 In the CTA class Saskatoon's Nick Kinar took the TQ and win, ahead of Cam Spence. Don Buck joins his son in taking home some hardware coming in 3rd.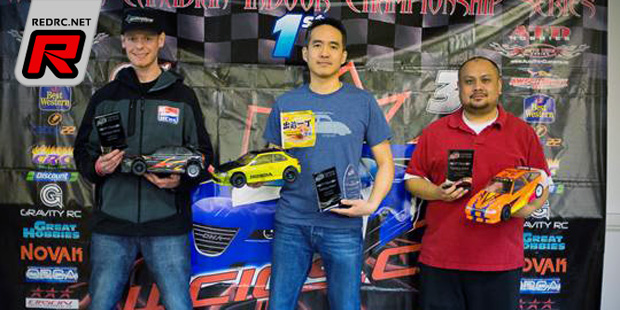 And last but not least in the Tamiya Mini category Calgary's Ivan Chan took the TQ and win over Robbie Langley in a great battle. Robbie represented his home province well! Another Calgarian, Mike San Antonio drove a great race to finish just a few seconds back in 3rd.
Next the series is traveling back across the mountains to Kamloops, British Columbia for Round 7 on March 6th to 8th.
Source: WCICS [wcics.ca]
---