March 23, 2015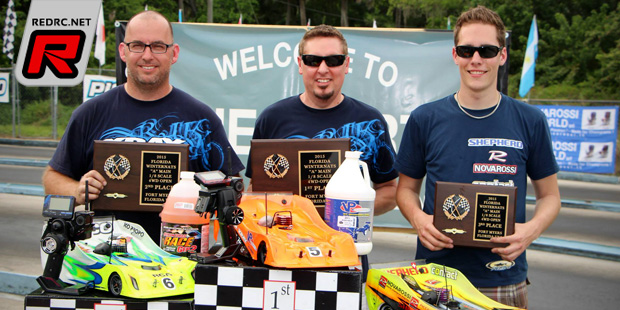 The 2015 Florida Winternats were held this past weekend in Ft. Myers, Florida with the usual mix of national drivers and international guests. Held in several 1/8th and 1/10th nitro on-road categories the premier class of 1/8th Open was won by Ralph Burch, who took the win from Mike Swauger and Simon Kurzbuch. Kyle Branson and Paolo Morganti rounded out the top 5 result.
1/8th Open A-main result:
1. Ralph Burch
2. Mike Swauger
3. Somon Kurzbuch
4. Kyle Branson
5. Paolo Morganti
6. Danuele Ielasi
7. Silvio Hachler
8. DJ Apolaro
9. Flavio Elias
10.Sebastian Recio
In the 1/10th 200mm Sedan class Paolo Morganti came out successful in the 45 minute final, leaving Scotty Gray one lap behind in 2nd place. DJ Apolaro, Steve McNichols and Loran Whiting completed the top 5 result.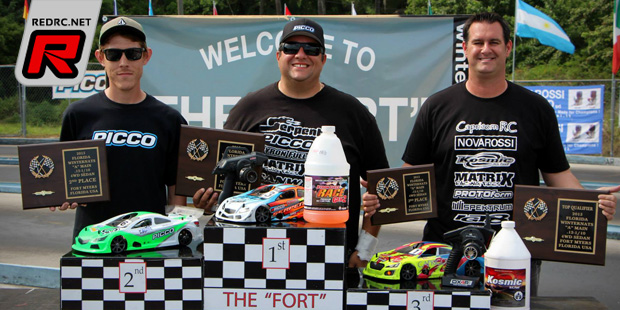 1/10th Open A-main result:
1. Paolo Morganti
2. Scotty Gray
3. DJ Apolaro
4. Steve McNichols
5. Loran Whiting
6. Mike Swauger
7. Juan Golobic
8. Dirk Wischnewski
9. Ralph Burch
10.Eduardo Cabal
In the 1/8th Master class Joaquin Desoto Sr. and Peter Breton only finished some 4 seconds apart after the 45 minute final, leaving Randy Colvin in 3rd, 6 laps down. Rick Davis and Jim Rice finished 4th and 5th respectively.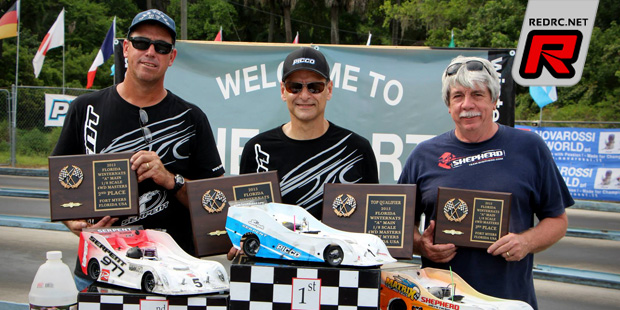 1/8th Masters A-main result:
1. Joaquin Desoto Sr.
2. Peter Breton
3. Randy Colvin
4. Rick Davis
5. Jim Rice
6. Mark Unger
7. Rod Roman
8. Greg Esser
9. Art Carbonnel
10.Mike Strack
The GT8 A-main was dominated by Rino Lino who came in 1st some 6 laps ahead of 2nd placed Franco Desiderio. Rick Davis rounded out the top 3.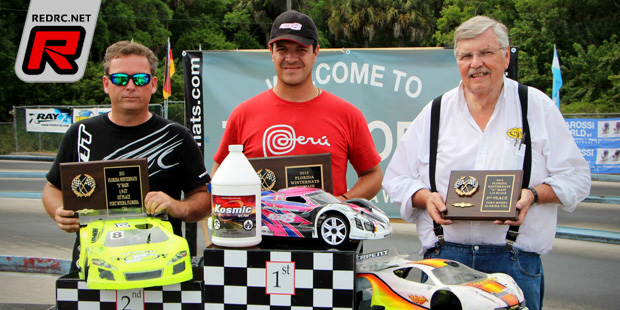 1/8th GT A-main result:
1. Rino Lino
2. Franco Desiderio
3. Rick Davis
4. Robert Cerrato
5. Hector Montaner
6. Joaquin Desoto Sr.
7. Rafael Angulo
8. David Larry
9. Ricardo Diaz Jr.
10.Cristian Boni
Source: Florida Winternats [winternats.blogspot.com]
---