March 30, 2015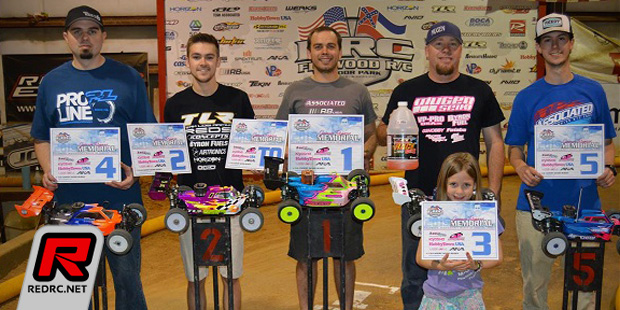 Flowood R/C Indoor Park hosted the second Annual Jamie Rogers Memorial Race this past weekend. The layout designed by Marc Beck provided some very interesting and intense racing. The "whoop" section was a challenge for everyone at some point and became a great equalizer. 10 classes with 150 entries raced for 1st thru 5th and TQ and in the Expert Nitro Buggy class Cole Ogden TQ'd but finished 2nd behind Blake Boggs. Drew Surgeon took 3rd, Kevin McCoy 4th and Blake Jefferson 5th.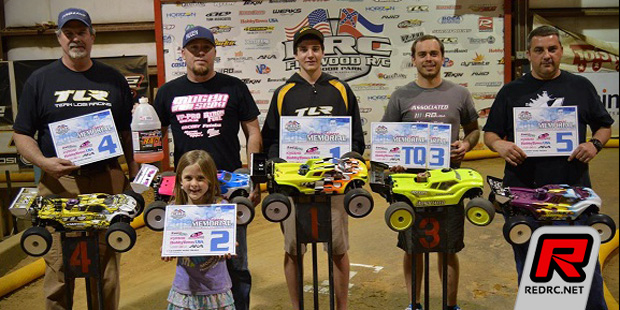 In the Expert Nitro Truggy class, Blake Boggs TQ'd and finished 3rd while up front Graham Gonzales brought home the victory in front of Drew Spurgeon. Further down the field Bill Shepard came in 4th while Tracy Abshire took 5th.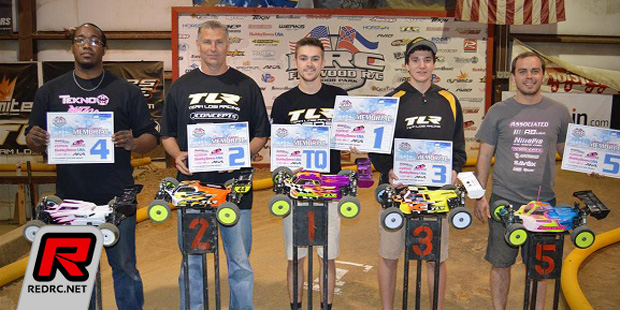 The Expert 1/8 Electric Buggy class had Cole Ogden taking the TQ and win from Martin Harrison and Graham Gonzales in 2nd and 3rd respectively. Demarco Pendarvis 4th and Blake Boggs 5th rounded out the top 5.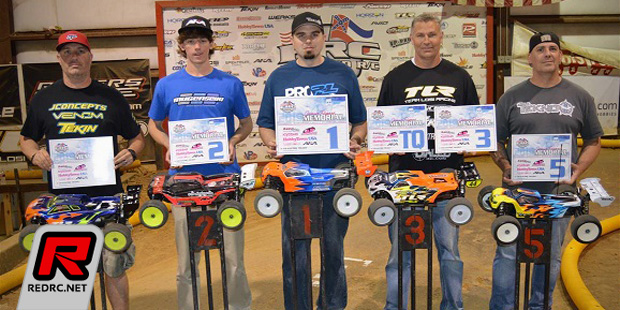 Finally in the Expert 1/8 Electric Truggy class, Martin Harrison TQ'd but ultimately finished 3rd overall. Up front Kevin McCoy came in 1st from Isaac Clapp 2nd, Martin Harrison 3rd, Nathan Harrison 4th and Jim Brown 5th.
Thanks to Kevin McCoy for the report.
---