March 26, 2015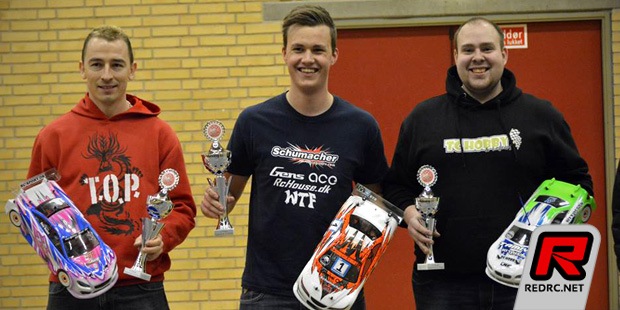 The 5th and final round of the DRCMU series was held in Djurs Country, also known as the "nose" of Denmark. Going into the final round both the Touring Car Modified and Super Stock titles were still up for grabs in the series, that attracted over 130 drivers this season. In the Super Stock class the title decision would be between Nicolai Lindegaard and Steven M. Olsen. In the first two qualifying rounds, run on Saturday, Lindegaard took the TQ, putting pressure on Steven who stroke back in the third qualifier, held on Sunday morning. Despite the pressure building up Nicolai kept his cool and secured Q4 and Q5 to take the overall TQ for the finals. Steven M. Olsen came in 2nd while Soren Boy Holst rounded out the top 3 so far. The young guns of Mads Andreas Callesen and Stefan Finnich completed the top 5.
Super Stock qualifying top 8:
1. Nicolai Lindegaard
2. Steven M. Olsen
3. Soren Boy Holst
4. Mads Andreas Callesen
5. Stefan Finnich
6. Ole Strandlyst
7. Soren Jeppesen
8. Palle Hornum
The finals were run on a very high level with many good battles all over the field. Steven M. Olsen drove the best he could, but too many mistakes allowed Soren Boy Holst to pass him. Thanks to lots of straight-line speed Soren could slowly catch on Nicolai and the final stages were really close, but Nicolai managed to shut the door several times and he keep his nerves for four minutes of intense racing. In the second leg Nicolai made a setup change that improved laptimes and handling a lot, so he had no trouble bringing home the win and with it the Super Stock Championship. At the end of the day the final top 3 result saw Nicolai Lindegaard up front followed by Soren Boy Holst and Steven M. Olsen. In the overall championship Niklas Engholm came in 2nd, tie on points with 3rd placed Steven M. Olsen.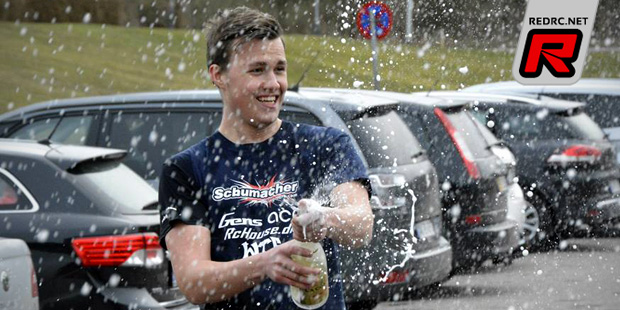 Overall top 8 result:
1. Nicolai Lindegaard – 126 points
2. Niklas Engholm – 120 points
3. Steven M. Olsen – 120 points
4. Ole Strandlyst – 114 points
5. Mads Andreas Callesen – 113 points
6. Stefan Finnich – 110 points
7. Martin Christensen – 108 points
8. Palle Hornum – 104 points
Thanks to Nicolai Lindegaard for the report.
---