March 31, 2015
The Tennessee Winter Championship race was help this past weekend at Thunder R/C in Nashville. Robert Dirla has held the Winter Championship race for several years now, and a tight challenging layout awaited over 120 entries at this first weekend of spring event. Instead of trophies, Dirla awarded half the entry fees for each class split among the top three finishers and the dash for cash was on. In the 2WD Modified class Paul Sinclair TQ'd all four qualifiers and he then went on to win the 6 minute A-main in convincing fashion.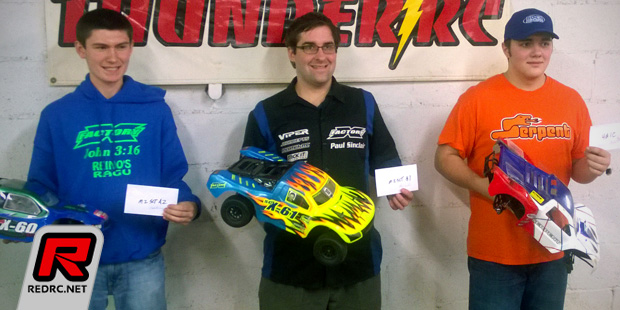 In the 2WD Modified Short Course class Paul took three qualifiers with Cade Bivens winning the fourth to start from 2nd on the grid. In the A-main, Paul made an early mistake and Cade led for a lap, but after that it was all Sinclair with Bivens finishing 2nd.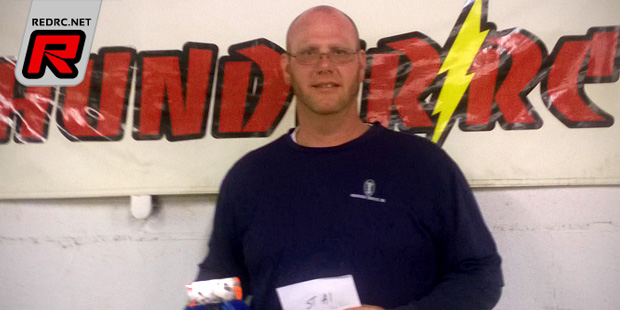 In the emerging Stadium Truck class Jason Fisher qualified 2nd but after the TQ made an early mistake, Fisher took over the lead and never looked back, winning the main by over a lap on the entire field.
Source: X Factory [xfactoryrc.com]
---