March 17, 2015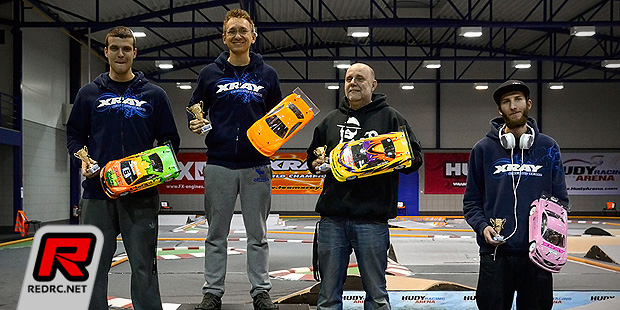 The third round of the Slovakia Cup was held at the Hudy Racing Arena this past weekend in the six classes of Touring Car Modified and Stock, Pan Car, Formula and 2WD and 4WD Buggy. The Touring Car Modified class was dominated by Martin Hudy who won all qualifiers and finals to grab the day's win. David Nemcek came in 2nd while Igor Liptak rounded out the top 3 result. Lacko Toth and Daniel Zak completed the top 5 result.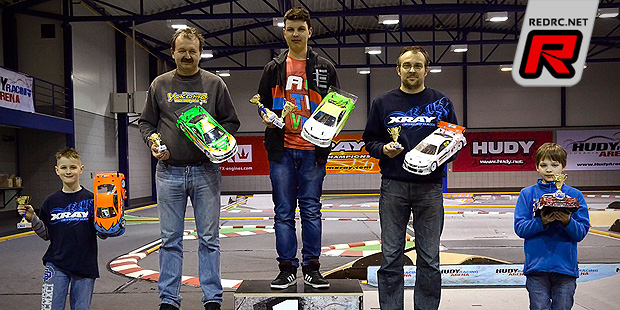 In the Touring Car Stock class young Patrik Kotian was the surprise winner in front of Tono Sloboda and Mario Zila. Ladislay Toth and Branislav Panak came in 4th and 5th respectively.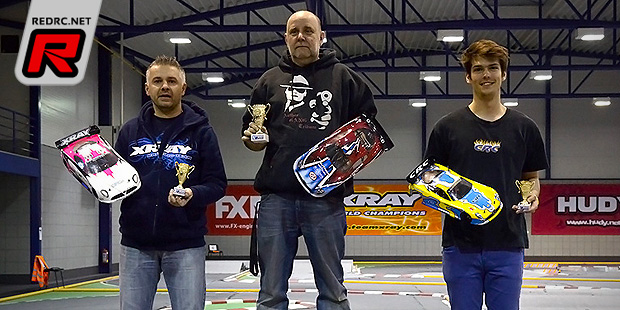 In the Pan Car class Igor Liptak was the man to beat and he left Vlasto Atovic and Andrej Vnucko behind in 2nd and 3rd respectively. Rudo Kadiecik and Miro Hargas finished 4th and 5th.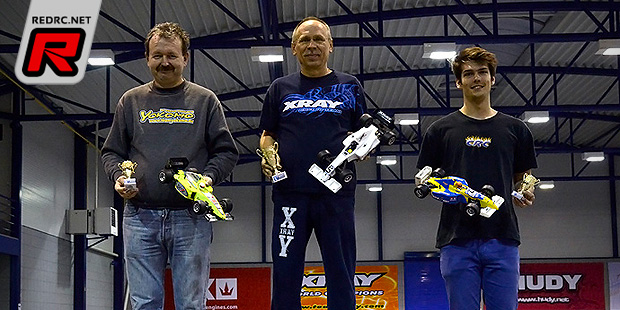 In the Formula class Juraj Judy came out successful from Tono Sloboda and Andrej Vnucko while Martin Havlicek and Michal Skuben rounded out the top 5 result.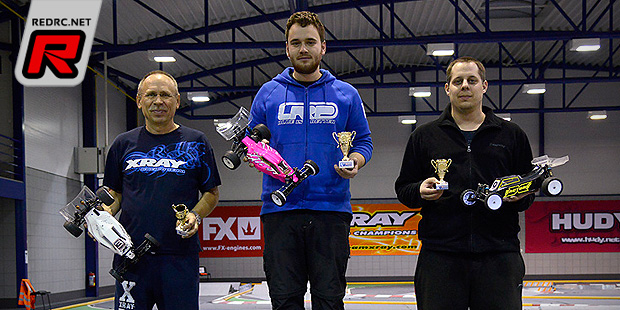 Finally in the off-road classes Adam Janovic took the win in the 2WD Buggy class from Juraj Hudy and Michal Nagy while Juraj scored his 2nd win of the day in the 4WD Buggy class with Adam Janovic and Thomas Liptak coming in 2nd and 3rd respectively.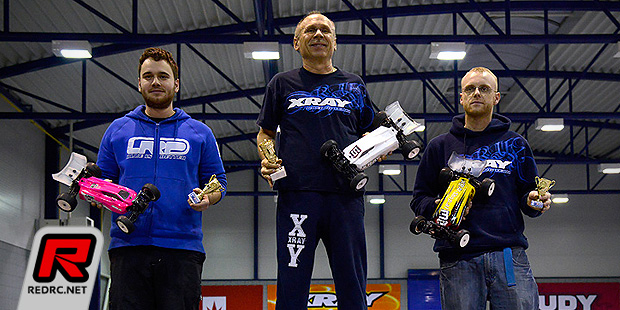 Source: Xray [teamxray.com]
---