April 14, 2015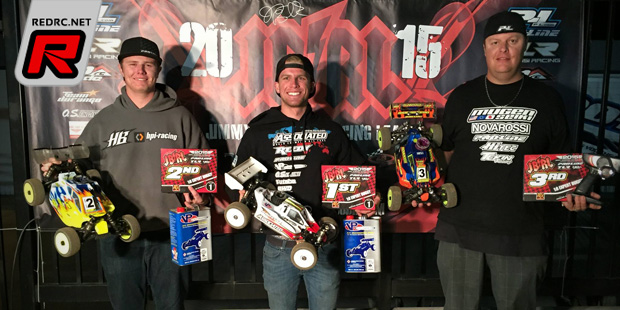 The opening round of the 2015 Jimmy Babcock Racing League series was held at the Pro-Line Raceway in Banning, California. Run in several 1/8th off-road categories including 1/8th E-Buggy the event always attracts a good mixture of World-renown drivers and local talent. In the premier class of 1/8th Nitro Buggy Team Associated's Carson Wernimont took the win driving a prototype of the forthcoming RC8B3 buggy in front of Drew Moller (HB) and newly signed Mugen racer Adam Drake.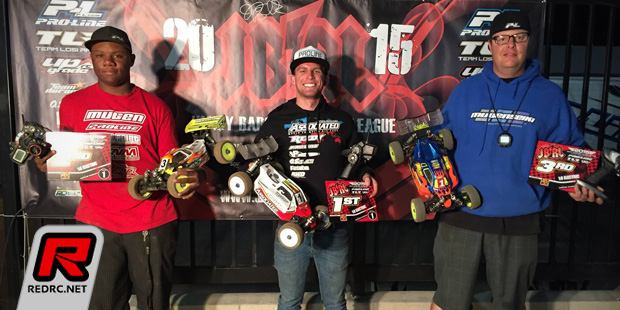 In the 1/8th E-Buggy class it was again Carson Wernimont (Team Associated) who came out successful, this time in front of Steve Harris (Mugen) who left fellow racer Adam Drake behind in 3rd place.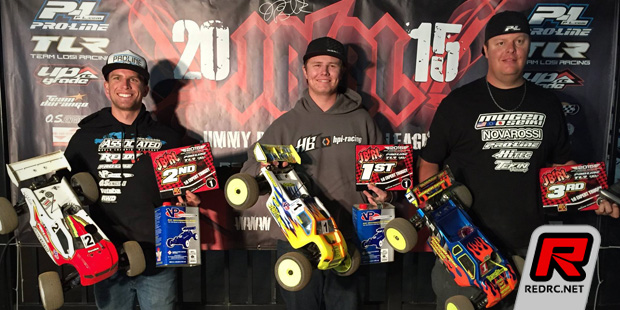 In the Expert Truggy class Drew Moller (HB) denied Carson Wernimont (Team Associated) a triple by coming in 1st. Carson had to line-up in 2nd while Adam Drake (Mugen) had to settle for 3rd again.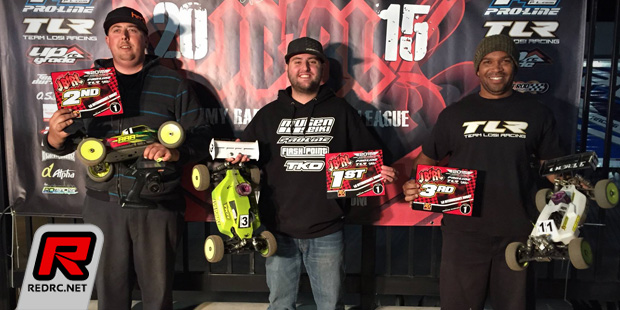 The Intermediate Buggy class saw Chad Grana taking the winning honours from Ryan Reese and Brian Givens, who rounded out the top 3.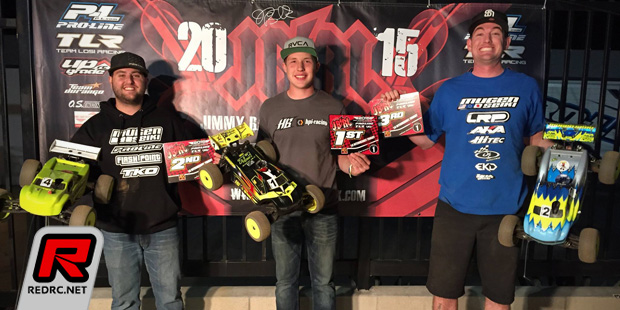 In the Intermediate Truggy class Tim Willson left Chad Grana and Jonny Johnson behind in 2nd and 3rd respectively.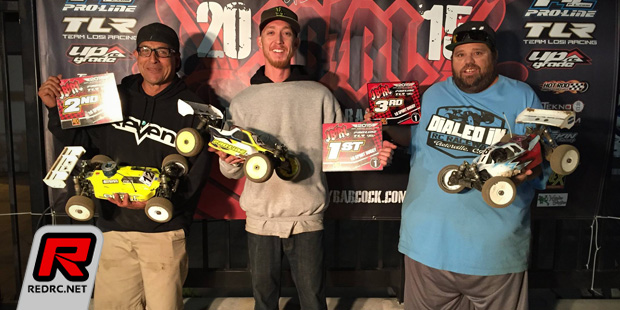 The Sportsman Buggy class had Adam Rodriguez taking the win from Mike Berni in 2nd and Brent Aston in 3rd.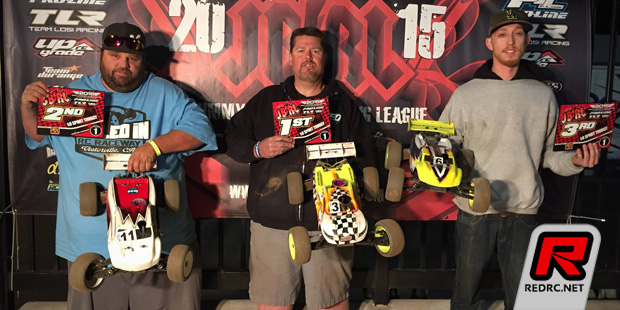 Sportsman Truggy saw Joe Kisella ending the day on the 1st spot, Brent Aston came in 2nd, Adam Rodriguez rounded out the podium in 3rd.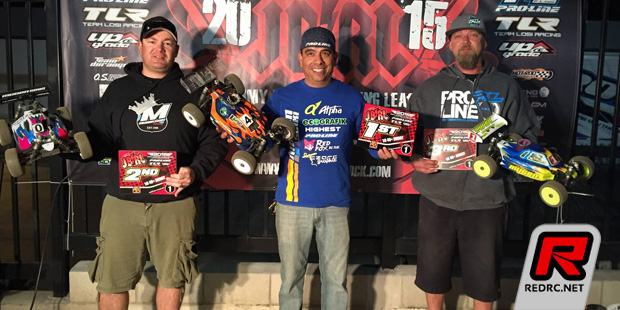 Felipe Martinez came out successful in the 40+ Nitro Buggy class from Dyno Dan and Fred Steele in 2nd and 3rd respectively.
Source: JBRL [jimmybabcock.com]
---