May 21, 2015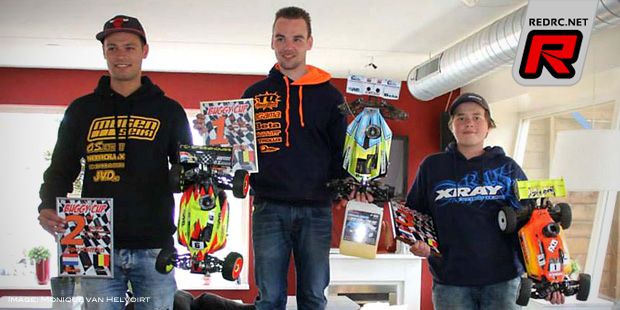 Round two of the Dutch Buggy Cup saw Bart Mullink (Agama) walking away with the day's win from Jordi Velder. 3rd placed Jarno Pijpers (Xray) had a nice fight with team mate Sander van Genechten whom he was able to pass with only a couple of minutes to go. Behind Sander, Jasper van Duppen (Serpent) rounded out the top 5 result.
Top 5 result:
1. Bart Mullink – Agama/Bullit
2. Jordi Velder – Mugen/O.S.
3. Jarno Pijpers – Xray/FX
4. Sander van Genechten – Xray/FX
5. Jasper van Duppen – Serpent/O.S.
Source: Xray [teamxray.com]
---