May 7, 2015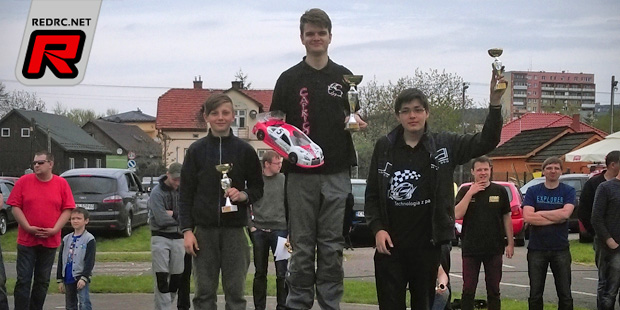 The first round of the Polish Nitro On-road season was held at the Nowy Sacz track. Unfortunately the qualification was highly affected by rain and in the 1/10th class it was Przemyslaw Wicher who made the best out of the conditions by taking the TQ from Alexander Ockajak and Grzegorz Nożka. Elsewhere in the 1/8th class the TQ was taken by Marcin Marczyk in front of Janusz Marek and Tomas Hrkel.

Fortunately the weather on Sunday was much better and the race would go ahead as planned. The final of the 1/8th class was pretty unspectacular with the podium ranking being in the exact same order as the qualifiers with Marcin taking the win. However the 1/10th class was much more attractive with 11 cars on the track making for a very interesting race for the audience. Many position battles would be seen during the race and after the 30-minute final it was Jakub Franek, who took the victory at the first round of the championship. The 2nd place was taken by Tomas Hrkel in front of 3rd placed Przemyslaw Wicher.
Thanks to Jakub Franek for sending the report.
---