May 8, 2015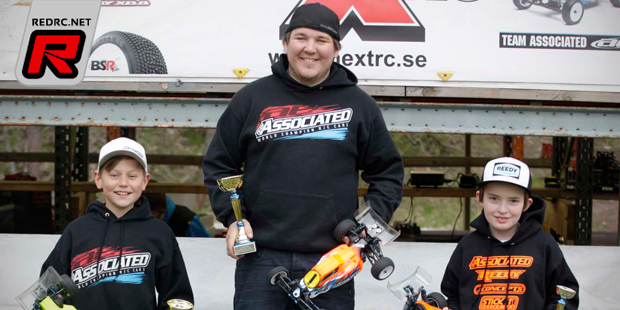 The first round of the popular Swedish Summercup was held at the Skarpneck track in Stockholm in the classes of 2WD and 4WD Modified Buggy. After the timed practice local racer Niclas Maanson was on top of the timing sheets of the 2WD class while Daniel Kobbevik set the pace in 4WD. Both drivers would also be still on top in their respective classes after the three rounds of qualifying, to start from pole position into the A-mains.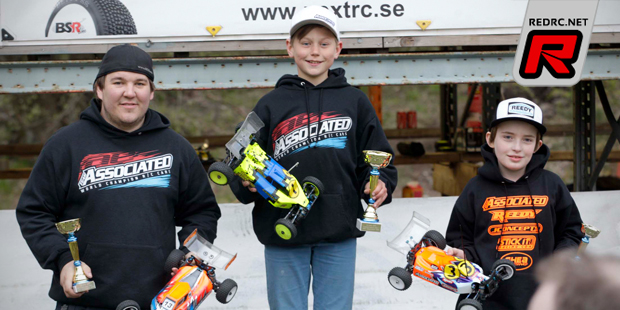 The finals then saw some pretty nice fights between the two driver with Niclas coming out successful in 2WD Buggy in front of Daniel while in return Daniel finished on top of the podium in 4WD with Niclas grabbing the runner-up spot. The final podium spot in both the 2WD and 4WD classes went to Wilhelm Skjoldebrand.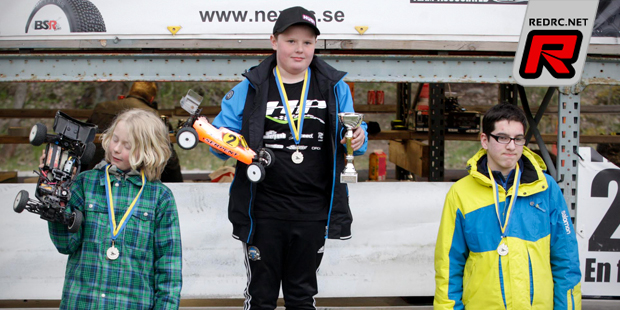 In the Junior finals Elias Johansson took the win in the 2WD class from Hugo Bjurmann in 2nd and Lukas Larsson in 3rd. The win in the 4WD Junior final went to Filippa Plyhm from Lukas Larsson and Linus Forsmann in 2nd and 3rd respectively.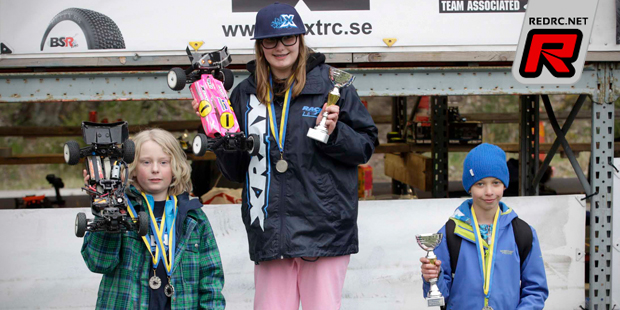 Source: Mustit [mustit.no]
---