May 25, 2015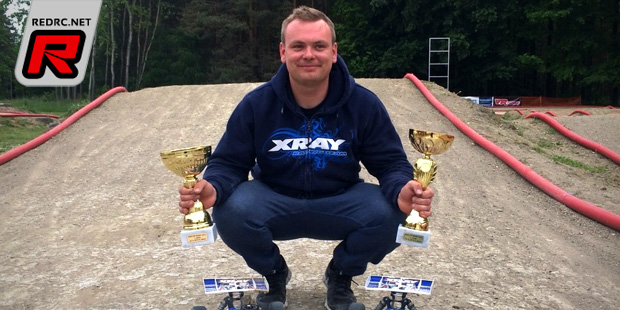 The first round of the Czech 1/8th Off-road Nationals was held this past weekend at the track of Horni Jeleni. The weather forecast did not look too promising but fortunately the race would take place in dry conditions. New for this year is an updated race format with the Nationals being 1-day events and with the best two drivers after qualifying would directly proceed into the main finals. In the 30 minute main final of the Nitro Buggy class Martin Bayer took the win from Jiri Mara and Jan Zamis.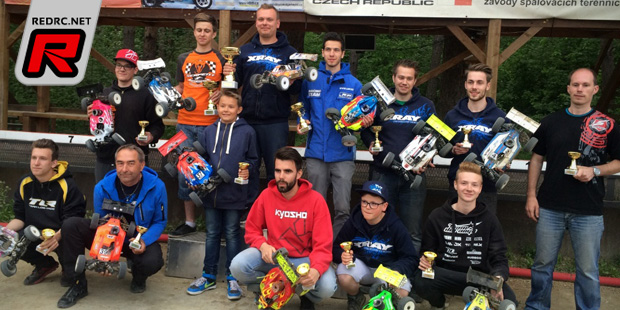 Nitro Buggy top 10 result:
1. Martin Bayer
2. Jiri Mara
3. Jan Zamis
4. Lukas Zeman
5. Max Gotzl
6. Karel Novotny
7. Stepan Silhavy
8. Michal Blahovsky
9. Jan Kapicka
10.Milan Mudra
The 1/8th E-Buggy category had again Martin Bayer coming out successful to make it a double win at the opening round of the national championship. Karel Novotny came in 2nd while Vaclav Broz rounded out the podium in 3rd.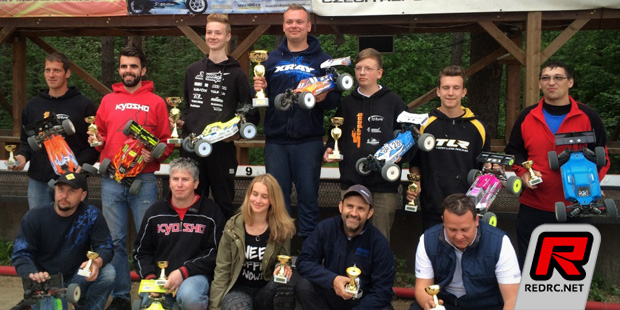 Top 10 Electro:
1. Martin Bayer
2. Karel Novotny
3. Vaclav Broz
4. Ales Bidovsky
5. Jan Kapicka
6. Jan Petr
7. Vit Linhart
8. Adam Heinz
9. Ivo Viktorin
10.Katerina Kalvodova
Source: Xray [teamxray.com]
---