May 27, 2015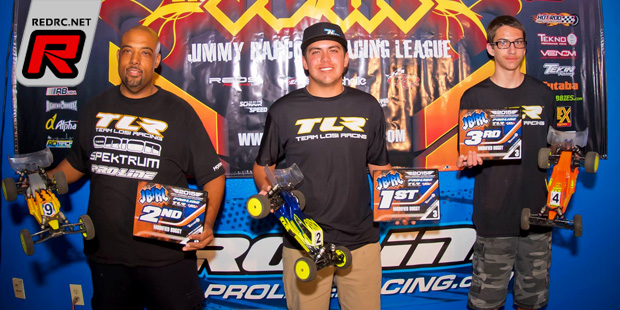 Round 3 of the 2015 Jimmy Babcock Racing League Electric Series was held at the SDRC Raceway in San Diego, California. In the 2WD Modified Buggy class Kevin Motter came in 1st from Shawn Blackwell Sr. in 2nd and Blake Beyett, who completed the top 3 result.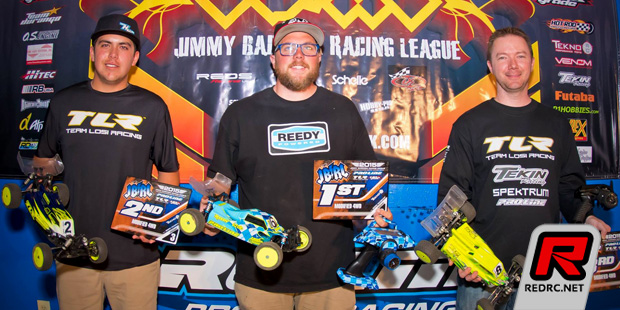 The 4WD Modified Buggy class had Cody Turner walking away with the win from Kevin Motter and Ryan Dunford in 2nd and 3rd respectively.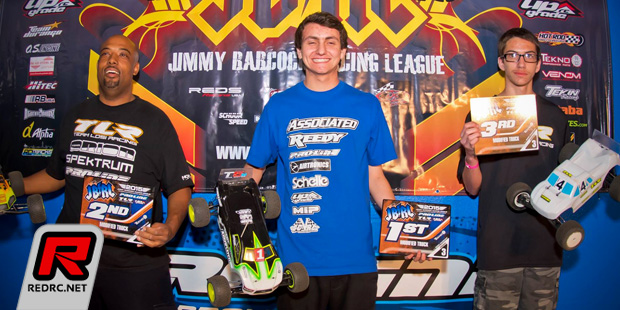 In Modified Truck Jake Mayo took the day's win from Shawn Blackwell Sr. and Blake Beyett.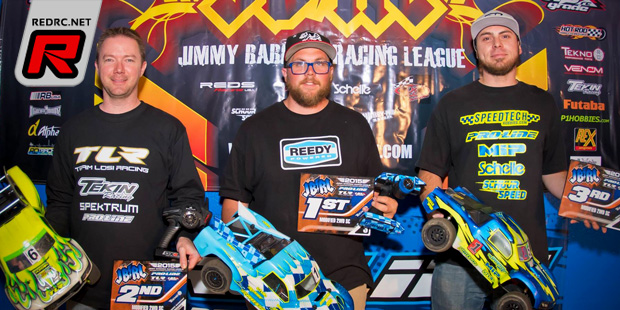 In 2WD Modified Short Course Cody Turner secured his second win of the day, this time in front of Ryan Dunford and Matt Gilbert.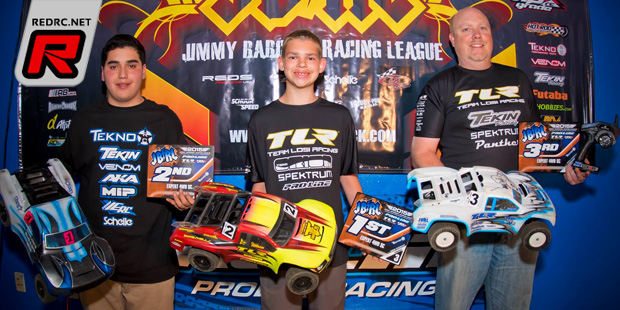 Expert 4WD Short Course had young David Jenson taking the win from 2nd placed Rudy Rico and Casper in 3rd.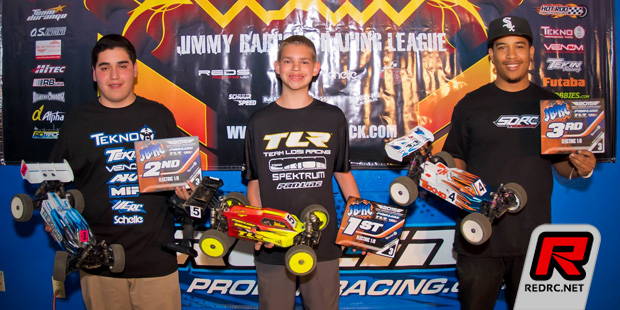 1/8th E-Buggy then again saw David Jenson scoring a win from runner-up Rudy Rico with Carlos Wiggins completing the podium in 3rd.
Images: JBRL [jimmybabcock.com]
---