May 11, 2015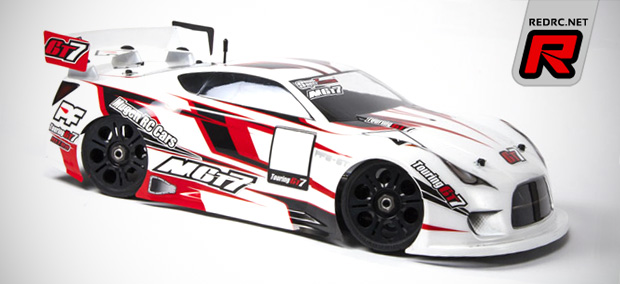 Mugen introduce the new MGT7 nitro and MGT7E electric 1/8th GT car kit. Both are based off of the World Championship winning MBX7 platform and with the addition of purpose-designed parts they are ready for the growing GT racing scene. The cars feature low-profile front and rear shock towers, 16mm diameter shocks and a 2-diff shaft-driven drivetrain with sturdy gear differentials and CVA drive shafts throughout. Specially designed front and rear body mounts offer a wide range of adjustments to allow the use of many aftermarket bodyshells while the large front plastic bumper with foam protector will help keep the front of the body front tucking during hard impact. Tough side guards keep harm away from the electronics and power train in the event of a crash.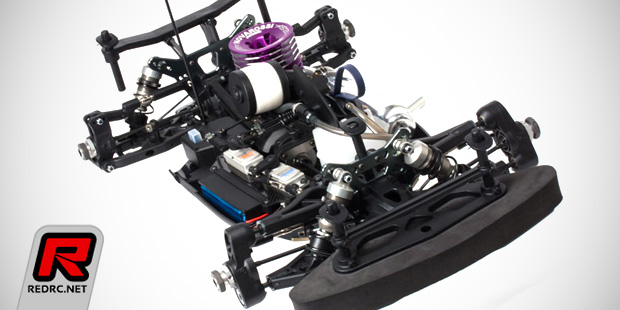 The 2-speed gearbox included with the MGT7 comes direct from Mugen's World Champion MRX5 kit which is easy to adjust and very reliable. A 2-speed clutch bell with aluminium 3-shoe clutch is standard with the nitro variant for consistent performance even in long mains. Many different option gear ratios for both pinion and spurs gears will be available so you can fine-tune the MGT7 for maximum performance.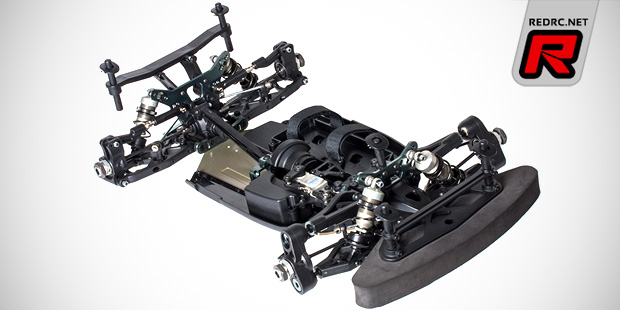 The electric-powered MGT7E is equipped with a specially designed battery tray that will accept two 2S LiPo batteries in a staggered mounting position for optimum weight distribution as well a single 4S LiPo battery configuration. The newly designed motor mount allows to run higher KV electric motors without worrying about flex and gear mess problems. The heavy-duty sliding motor mount is also anchored down with 4mm screws for extra strength.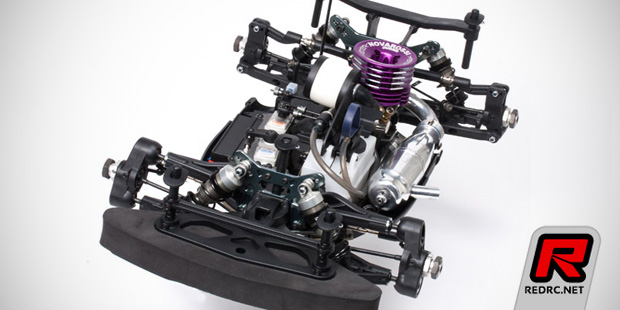 MGT7 features:
– Straight cut 18T bevel gear and 44T conical gears
– Front/Rear 16mm hard anodized threaded shocks with 3.5 shocks shafts
– Specially designed front/rear shock springs
– 3mm A7075 aluminium chassis
– 4mm A7075 aluminium front/rear shock towers
– 5mm A7075 aluminium lower suspension mounts for optimized geometry
– 150cc capacity fuel tank (MGT7)
– E0710 heavy duty aluminium clutch shoes (MGT7)
– Fully adjustable 2 speed gear box (MGT7)
– A7075 aluminium motor mount housing A (MGT7E)
– A7075 aluminium motor mount B (MGT7E)
– Specially designed front/rear body mounts
– New front bumper and foam
Specifications:
– Length: 494mm
– Width: 305mm
– Weight: Approx. 3600gr (MGT7)
– Weight: Approx. 3300gr (without battery) (MGT7E)
– Gear ratio: 1st. 11.43/2nd. 8.47 (MGT7)
– Gear ratio: 8.27 (MGT7E)
– Wheelbase: 325mm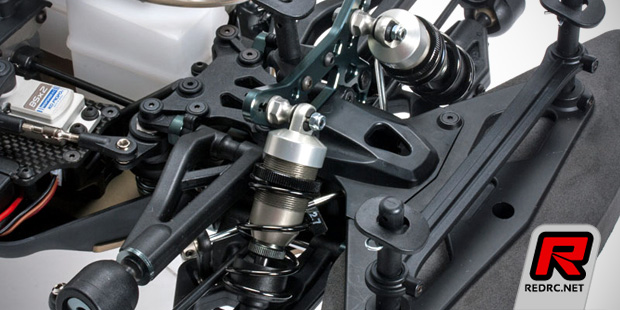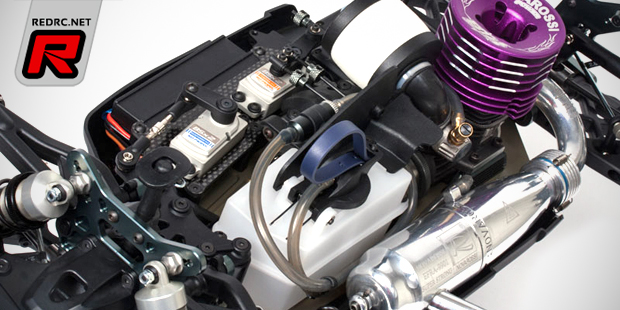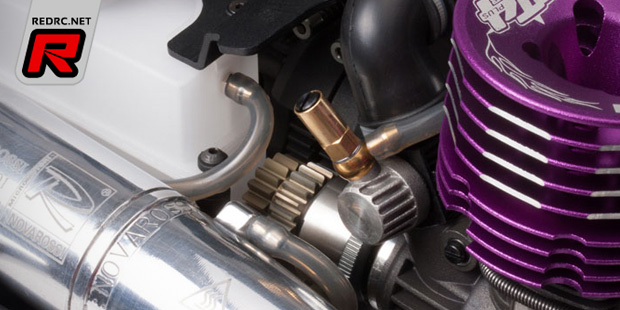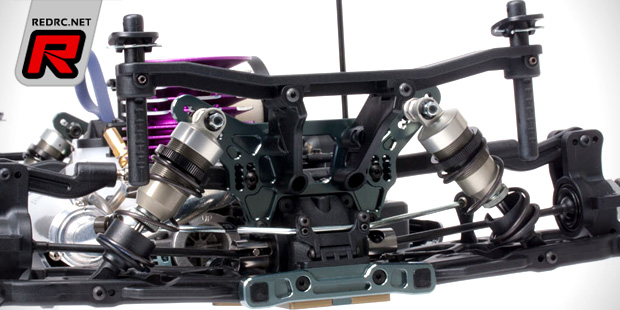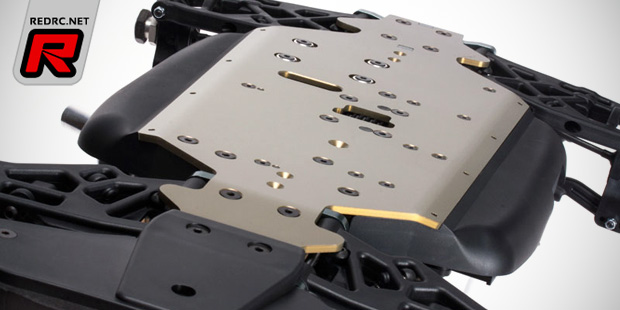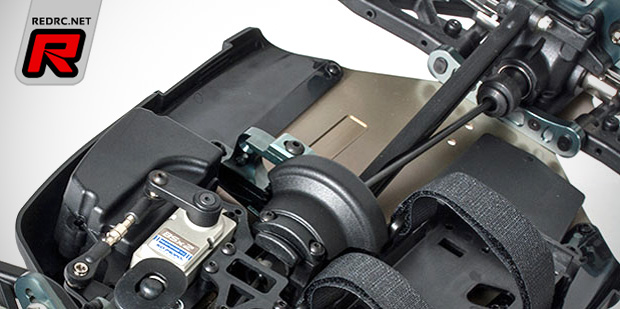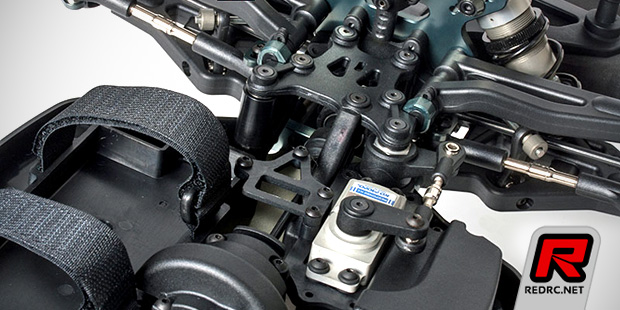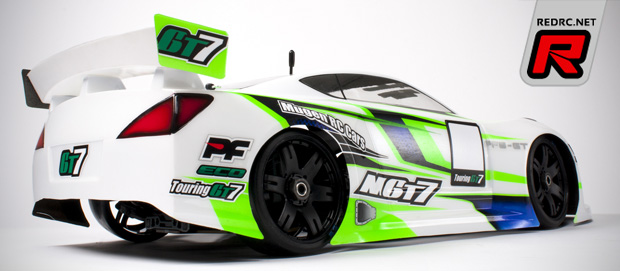 Source: Mugen Seiki [mugen.eu]
---