May 21, 2015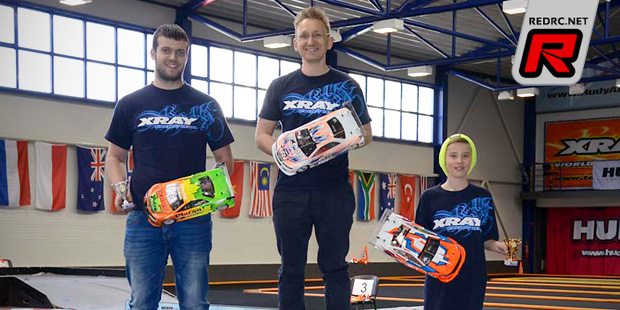 The 5th round of the Slovakia Cup was held at the World-renown Hudy Racing Arena in six different electric on-road and off-road classes. In the Touring Car Modified category Martin Hudy set the pace in front of David Nemcek who fought with Oliver Havranek for the 2nd place. The A-mains then were a pretty easy affair for Martin who brought home the win on his home track in front of David and Oliver.
Touring Car Modified result:
1. Martin Hudy – Xray
2. David Nemcek – Xray
3. Oliver Havranek – Xray
4. Lacko Toth – Yokomo
5. Robert Zak – Xray
In Touring Car Stock Oliver Havranek came out successful in front of Branislav Panak in 2nd and Tono Sloboda in 3rd. Mario Zila and Ladislav Toth rounded out the top 5 result.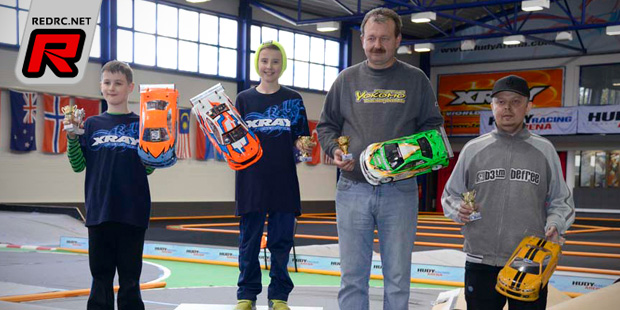 Touring Car Stock result:
Oliver Havranek – Xray
Branislav Panak – Xray
Tono Sloboda – Yokomo
Mario Zila – Xray
Ladislav Toth – Yokomo
The Formula class had Juarj Hudy walking away with the day's win from Andrej Vnucko and Martin Vejmelka in 2nd and 3rd respectively.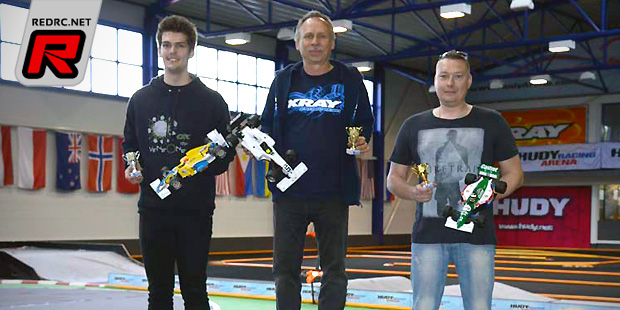 Formula
1. Juraj Hudy
2. Andrej Vnucko
3. Martin Vejmelka
4. Terza Moravcova
5. Tono Sloboda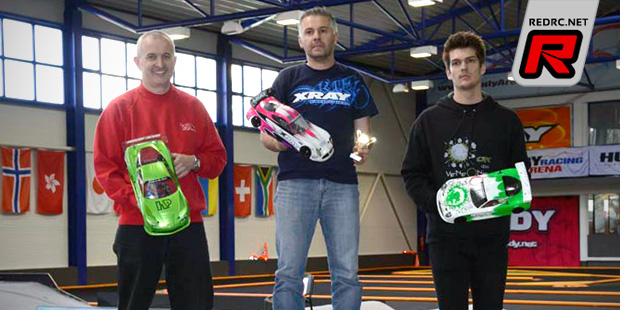 In the Pancar class Vlasto Atovic came out successful from Hargas Miro and Andrej Vnucko.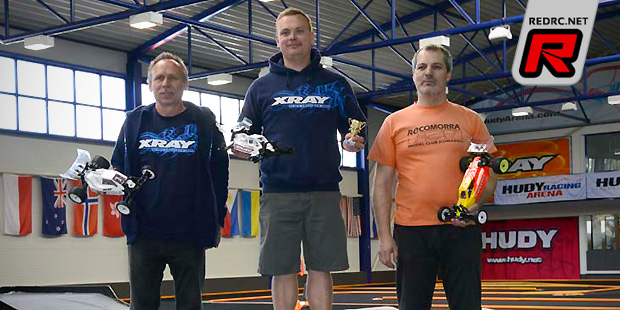 The 2WD Buggy class saw Martin Bayer taking the win from Juraj Hudy on the runner-up spot. Jozef Petrik rounded out the podium of this class. In 4WD Buggy it was again Martin Bayer who took the day's win from Juraj as Peter Lacuska took the last remaining podium spot.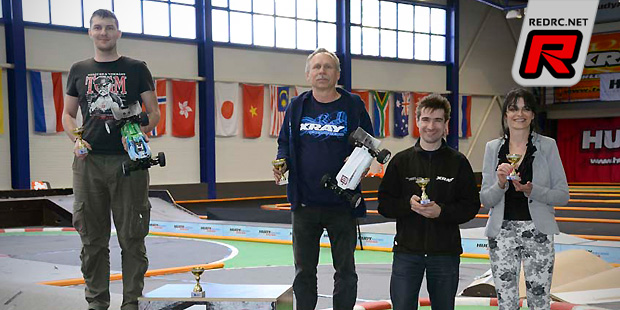 Source: Xray [teamxray.com]
---