May 12, 2015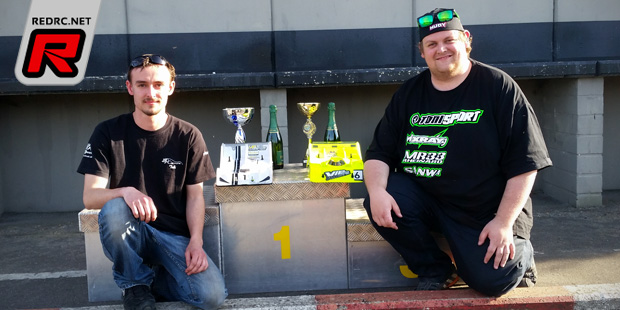 The 2nd round of the RC Lemans Series was held this past weekend at the iconic track of the LMCC Luxembourg with drivers from France, the Netherlands, Germany and Luxembourg in attendance. In the Pro10 Modified class it was round 1 winner Tobias Weist who set the pace and took the TQ some 1.5 seconds in front of Reinder Wilms and Kai Altmann in 2nd and 3rd respectively. Arnaud Lemperiere and Patrick Miltat from France rounded out the top 5 qualifying result. In the Stock class local hero Jacques Libar took an undefeated TQ in his first ever Pro10 race with a one lap margin on Andreas Dick and Sascha Lennartz.
The opening final of the Modified class saw the win of Tobias who was able to take the 1st place from Reinder Wilms in 2nd and Tim Altmann in 3rd, with the latter coming from the 6 spot on the grid. In the second A-main disaster stroke for Tobias who had to end his race early due to technical issues. Kai Altmann made maximum use of the situation as he took the win from Reinder Wilms and Patrick Miltat. The third and decisive final saw a hard but fair battle for the lead between Tobias and Reinder. In the progress Tobias set a new lap record of 17.176 seconds and thanks to a mistake of Reinder, he was able to take the win by 3.5 seconds. Patrick Miltat completed the top 3 in leg 3. Overall Tobias Weist grabbed the second win of the season, Reinder Wilms came in 2nd while Kai Altmann rounded out the podium of the Modified class.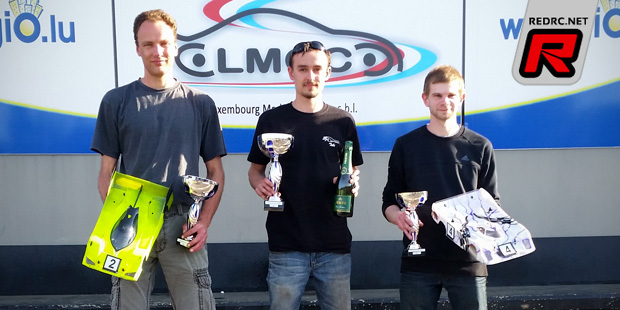 In the Pro10 Stock class Jacques took easy wins in the first and second A-main to secure himself the overall win early. He also set a new Pro10 Stock lap record of 19.566 seconds. With a win in the final A-main Andreas Dick took the runner-up spot while Sascha Lennartz came in 3rd.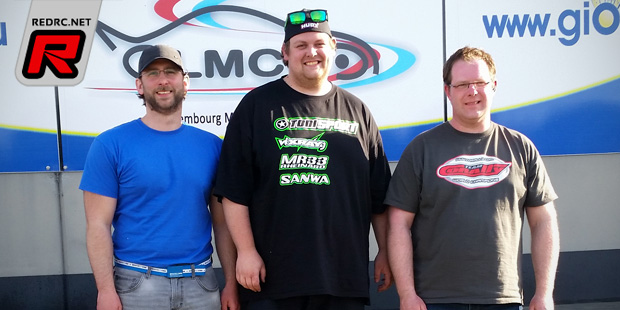 Following races in Belgium and Luxembourg round 3 of the series will be held on the 21st of June in Utrecht, NL.
Thanks to Tobias Weist for the report.
---