June 8, 2015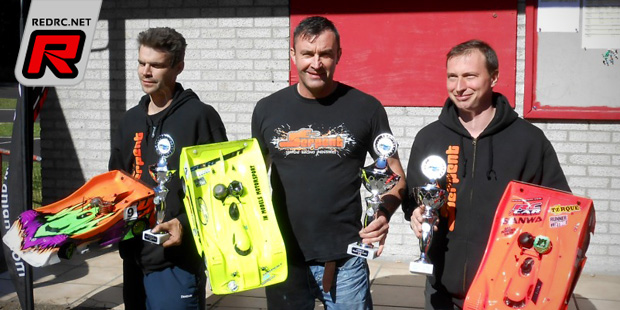 Round 2 of the Belgian Nitro On-road Championship was held at the track of the Mac de Baanbrekers club in Rucphen this past weekend. The nice weather made for a great weekend of racing as did the team of the organising club who did a perfect job. In the 1/8th class it was Nico Vandewynckel (Serpent) who was able to take the win in the 30-minute final from top qualifier Gunther van Staey who was by far the fastest driver on the track but he ended a lap down in the final as he was not able to make up the time he lost during a pit stop for tyres. In 3rd place Jeroen Evers drove a very consistent race to take the final podium spot.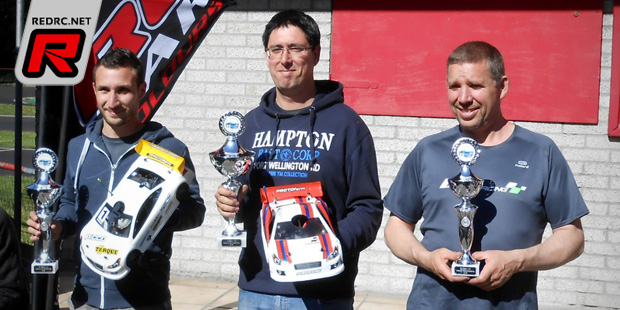 Following an exciting 1/8th scale final the 1/10th 200mm class was nothing short on excitement as Ludovic Petrucci was able to snatch the win 1 second in front of top qualifier Jonathan Sanza. Jonathan, winner of the opening round in April, was well in the lead during the race but engine problems had him falling back. A lap down Eric Daniels rounded out the podium in 3rd.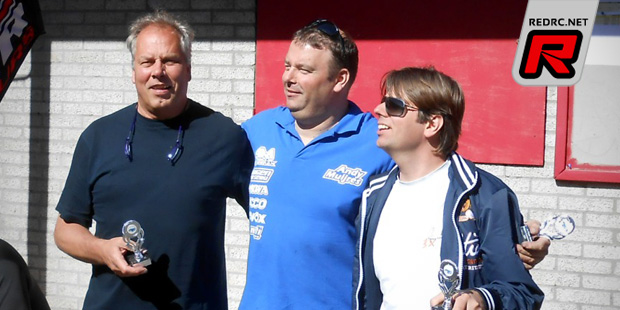 In the separately organised 1/8th Open race for non-Belgian guest drivers Andy Muijeres grabbed the win from runner-up Mat Hukkelhoven while Donny Blommers came in 3rd.
Thanks to Bert Aerts for sending the report.
---