June 27, 2015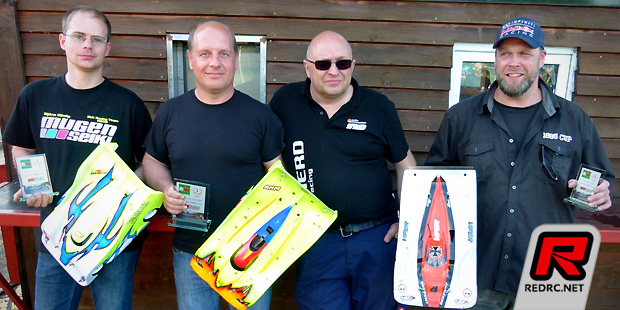 Gas-powered cars 1/8th scale nitro on-road are considered to be the Formula 1 of radio controlled racing and like full-scale motorsports with the new Formula E, who have their season finale this weekend in downtown London, the new electric-powered 1/8th scale cars are an upcoming alternative. In the slipstream to the Nitro-West-Masters, a popular and still growing championship for 1/8th and 1/10th scale nitro on-road cars in Western Germany, the ePower-West-Masters have been launched for the 2015 season with four rounds in the preliminary calendar. Already at the end of the 2014 season the 1/8th ePower cars, powered by 6S LiPo packs, up to 2200Kv brushless motors and a minimum weight of 2500 grams have shown their potential in two promotion races at Borgholzhausen and Hamm.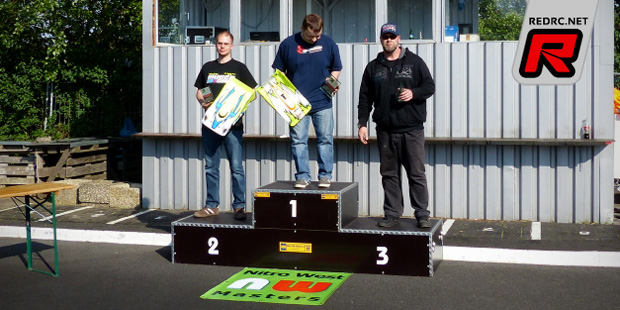 After two race meetings Björn König is leading the 2015 ePower-West-Masters with 238 points. With his TTB-powered Mugen MRX5 he finished second at the kick-off at Haltern as well as round two at Hamm. Sven Küppers, whose Serpent 977 is driven by a Leo Motion power unit, made it to the third step of the podium at the Haltern and Hamm round to be second in the ranking with 236 points. The victory at the challenging Haltern track went to Ralf Pauly with his TTB-powered Shepherd Velox E8 while Thomas Krautwald with his Mugen/TTB captured the win on home soil in Hamm where lap times of the e-powered cars were quite close to those of the nitro cars.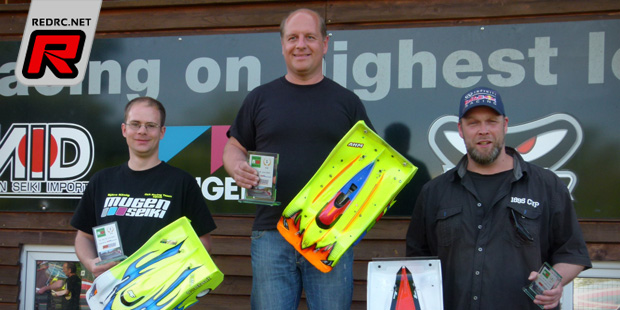 The third round of the ePower-West-Masters will take place alongside the nitro on-road Western German Championships on the 4th and 5th of July in Oberhausen.
Source: Nitro-West [nitro-west.de]
---