June 9, 2015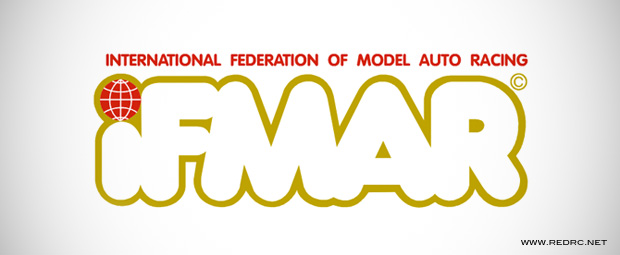 Due to the so far disappointing number of entries for this year's IFMAR Large Scale World Championships in Kuala Lumpur, Malaysia, IFMAR have announced the addition of a second class, 1/8th Nitro GT. Held as an open event the "World Cup GT 1/8th" will be run under ROAR and EFRA rules to make for more racing action during the event that will take place from the 4th to 12th of September. With 1/8th GT being an up and coming class in all four blocks the international governing body will review the possible need for a World Championship as it will take a look into the schedule of the large scale class in order to make adjustments to the international schedule as well. The IFMAR announcement can be found after the break and also here (PDF file) where you can also have a look at the technical rules for the 1/8th class event.
Up till now the number of drivers for the IFMAR Large Scale World Championship is very disappointment. It seems that the majority of European Manufacturers have decided not to send drivers to Malaysia. Main reason is costs. This is a little bit of a surprise after the WC in Lostallo, where a large number of drivers was in favor of going to Malaysia.

Nevertheless IFMAR cannot force either manufacturers or drivers to visit an event, so we have to accept this. However with the next event scheduled in FAMAR in 2 years IFMAR will review the Large scale as a Class and it might be possible that the event is skipped or run in a different schedule as each 2 years, simply because the interest is low.

So due to this limited number of drivers in the Large Scale Class IFMAR wants to introduce the GT class for 1/8th for this event to be run as a second class. By running a second class the organizer hopefully still can get a good number of drivers in total for the fantastic KL International Track. GT 1/8th is getting more and more popular in all 4 blocks and perhaps this is a Class to consider for the Future. There are a number of local drivers running already GT and also in some of the close countries the Class is known.

The name of the event will be "IFMAR World Cup GT 1/8th". See the technical rules here under, which are based on ROAR Rules and EFRA rules. This GT Class is based
on 1-8th Off/Road cars with moulded tires.

It is an Open event, inscriptions can be made straight with the organizer. No need to go thru your country. Entry fee will be 100 USD. The Website will give more information the next weeks how to make the inscription.

Prelimery Race format.
Free Practice on Saturday/Sunday and Monday. Qualifying, 6 Rounds of 10 minutes. Best 2 Qualifying rounds will be added together for Best Qualifying result. 2 Direct qualifiers from the qualifying result into the main final, rest will run Christmas tree finals, odd and even. 12 Drivers in each final, with 3 moving up. From the semi's, Best 3 + 2 remaining fastest times. In wet conditions best 4. When final numbers of drivers is known some changes can be made to the time schedule.
 Source: IFMAR [ifmar.org]
---