June 22, 2015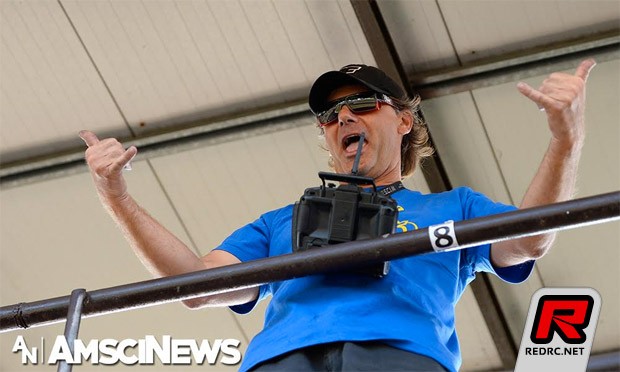 Veteran racer Marco Vanni is living his second youth in this 2015 season, as he earned another great result in the second round of the 8th scale Italian Nationals held on the beautiful Miniautodromo di Leno after finishing second in the season opener in Bologna. An eventful race, the start of the final would see the TQ Tironi, Balestri and Picco form a train of three cars chasing each other for the first 15 minutes, until Balestri managed to get his Capricorn C802 in front of Francesco's Velox and started stretching his lead. With all the leading drivers on the same strategy changing tires only once, a very fast pit-stop by Picco's pit crew put round 1 winner in the lead, with Balestri right on his tail and Tironi a couple corners behind. At the 37 minutes mark the race would lose its first contender, when a broken gearbox stopped Balestri. Only two minutes after, an engine failure would force Picco into retirement, this putting Tironi back in the front with a comfortable 5 laps lead on Codazzi, Vanni and Salemi. Francesco started driving safe around the track to save tires, fuel and to stay away from trouble but this didn't help, and with 7 minutes left in the race his engines quit at the end of the straight meaning retirement for him. The lead is inherited by Vanni, who is able to see off Codazzi's final push to take a surprise win.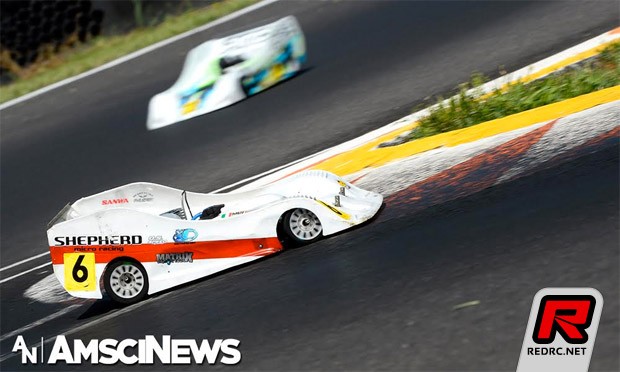 "After a troubled start and some bad luck during the pit stops i tried to set myself on a fast and consistent pace, and luckily this strategy paid off better than expected" is how Marco Vanni commented the race that brought him back to victory in a National, and that also put him top of the general standings for the Championship. Very happy for the result, he said himself very happy about how his OS powered and Matrix shod Velox behaved throughout the whole 60 minute final.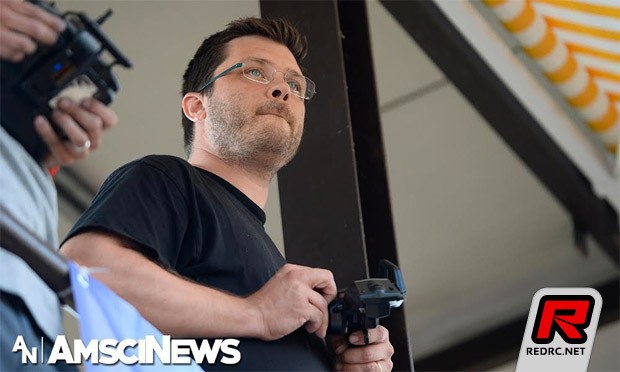 Claudio Codazzi was delighted with his strong second place finish, describing it as "a result that goes beyond my expectations". "Before the start I would have been happy with a top 5 finish, but this is even better" he continued, even if with a slight disappointment for the chance he missed to win the race. Getting very close to Vanni after the last fuel stop, he managed to get by Marco's Velox but a contact with a back marker caused him to spin and ruined his hopes of victory.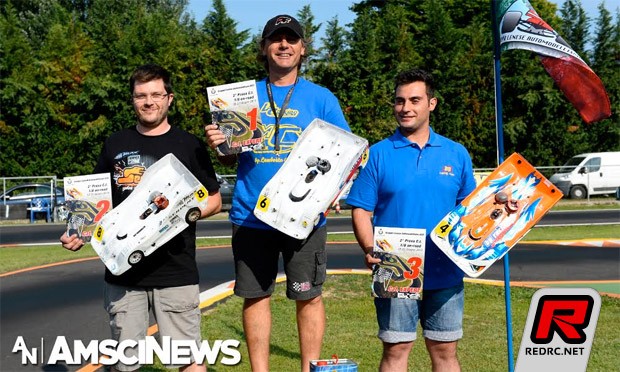 Completing the podium was Walter Salemi, back to the top after a few years without taking part in any big races. Walter said himself he was only half happy, because if it's true that being back on the podium feels very good, he said that the gearbox issues ruined what could potentially be a winning race. "After 10 minutes my car started shifting very late, so we decided to change the gearbox together with the tires, but then the spare one was shifting too early, forcing me to drive defensively to finish the race" he said, but he didn't forget to praise his whole package which he said "behaved perfectly until that issue".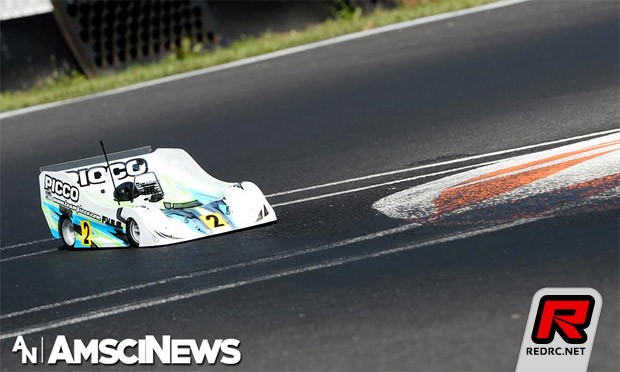 Winner of round 1 Alberto Picco said himself "happy anyway", adding that given his double role as driver and developer he is more focused on performances than result. Still in contention for the final title, he will have to be back on top at the last round that will be held in Cassino at the end of September if he wants to snatch the title from championship leader Marco Vanni.
Source: AMSCI News [amscinews.com]
---