June 2, 2015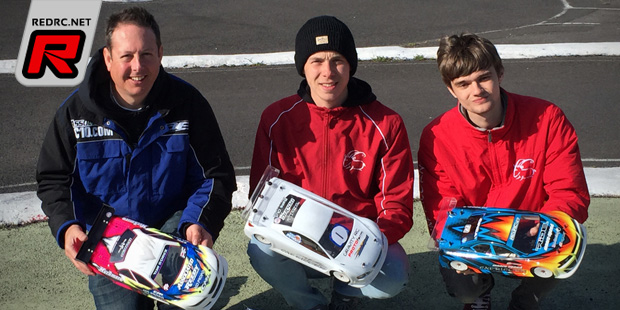 The superb and very fast venue of Mendip was the host of the second round of the Schumacher BTCC this past weekend. Many drivers turned up on Saturday for some track time with the weather being dry but cool all day. Come Sunday the weather changed with the track being wet with a few puddles on it. The organisers decided that there would be open practice running until 10AM to give the track plenty of chance to dry out. Also due to the entry being somewhat lower than usual, mainly due to many of the regular drivers attending the ETS race on the same weekend, it was decided that six rounds of qualifying and single mains would be held. The format therefore was three from six rounds to count on round by round qualifying. This was hugely welcomed by the racers who were in attendance, making for plenty of track time before the National in a couple of weeks. After the qualifiers and the single mains Kyle Branson came out successful in the Modified class from Chris Grainger and Stefan Chodzynski.
Modified A-final result:
1. Kyle Branson – 18/316.25
2. Chris Grainger – 18/316.46
3. Stefan Chodzynski – 17/304.21
4. Zak Smith – 17/304.37
5. Matthew White – 17/309.99
6. David Hall – 17/312.37
7. Colin Price – 17/314.07
8. Chris Kerswell – 17/315.31
9. Scott Booth – 16/307.10
10.David Spashett – 6/125.90
The 13.5T Boosted class had Glenn Westwood coming out successful from James Hart on the runner-up spot and Ben Putt who completed the podium in 3rd.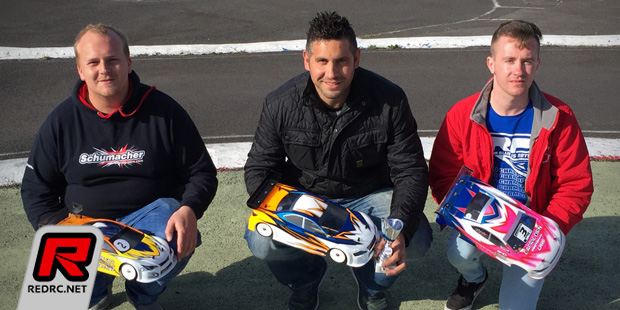 13.5T Boosted A-final result:
1. Glenn Westwood – 17/311.00
2. James Hart – 17/313.87
3. Ben Putt – 17/314.09
4. Mark Wallace – 17/317.57
5. Chris Gunter – 16/301.47
6. Nathan Wilson – 16/303.44
7. Andy Travis – 16/304.48
8. Daniel Blake – 16/307.90
9. Lee Price – 16/308.88
10.Tony Broad – 6/123.08
Last but not least in the 17.5T Blinky category James Stewart was the fastest man in the final from Gary Jones in 2nd and Bradler Coaker in 3rd.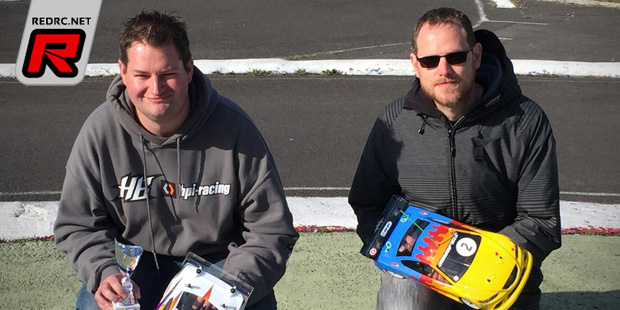 17.5T Blinky A-final result:
1. James Stewart – 15/312.69
2. Gary Jones – 15/320.89
3. Bradley Coaker – 14/315.56
4. Adrian Sulley – 14/319.78
5. Robert Hall – 14/322.11
6. Kris Kennedy – 6/177.98
Source: Schumacher [racing-cars.com]
---